Prince Harry Displays 'Anger and Resentment' When Discussing 'Certain Members' of His Family During TV interview, Says Body Language Expert
Prince Harry's media tour continues as he promotes his book, Spare. A body language expert says Harry appears to display "anger and resentment" when discussing "certain members" of the royal family. Here's the expert's analysis of Harry's explosive ITV interview.
Prince Harry appears to display 'anger and resentment' says a body language expert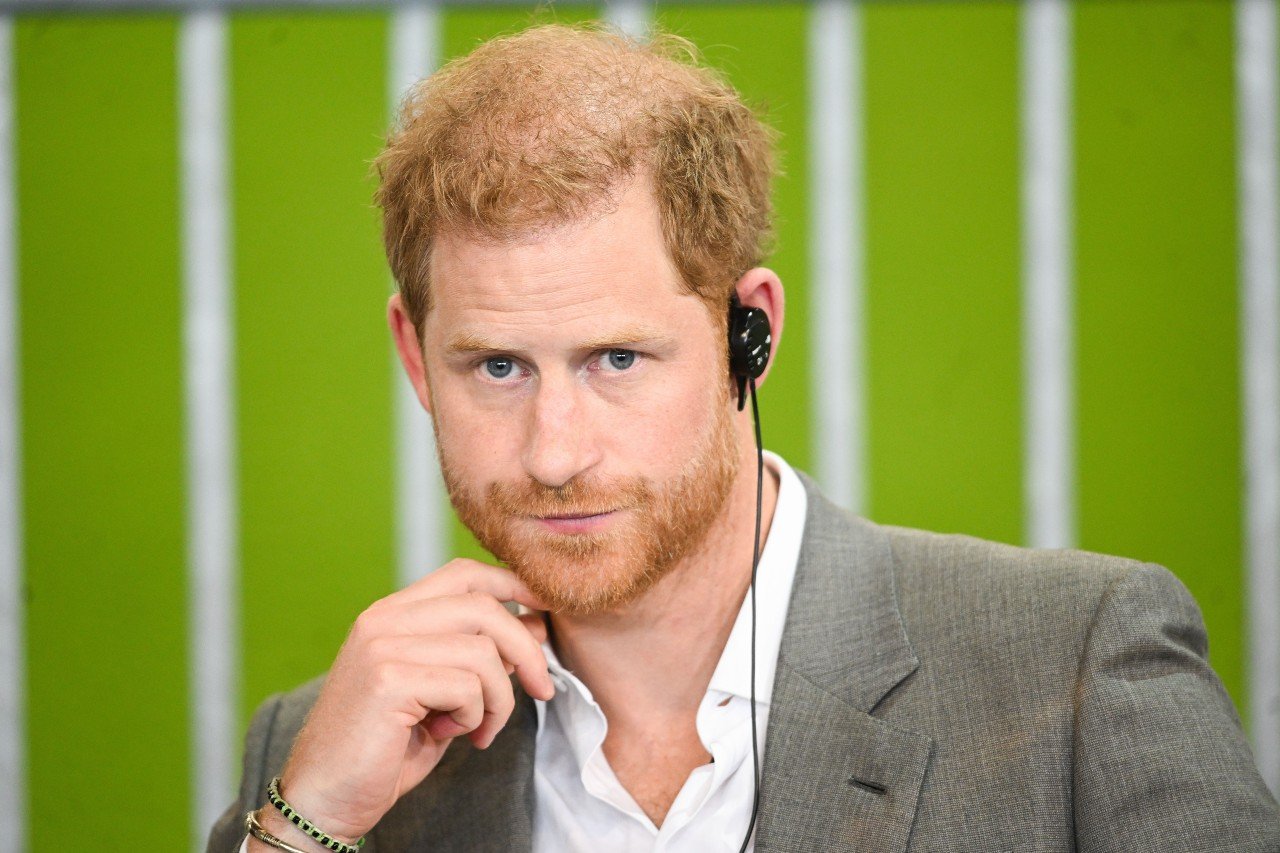 Harry uses gestures of "anger and resentment" during his interview with ITV's Tom Bradby says body language expert Judi James. She says this occurs when he mentions "certain members" of the family.
"At times he looks tearful but his mantra, 'I love my father. I love my brother. I love my family,' sounds like an unemotional recitation," James tells Daily Mail. "The phrase 'certain members of my family' prompts signals of anger and resentment." James adds that Harry seemed upset and "defensive" when talking about Queen Camilla.
"He sucks his lips in and describes how they 'decided to get into bed with the devil' using precision gestures to signal righteousness and correctness," James tells the publication. "His 'killer' accusation here comes through a mime. Using one hand for his family and the other for the tabloid media, he presses one hand on top of the other."
James says Harry presents conflicting cues when talking about Camilla. "He acts out anger when Tom [Bradby] suggests he has been 'scathing' about her but his hand lands on his hip in a partial splay gesture of aggressive arousal or defensiveness."
Prince Harry described Queen Camilla as 'dangerous'
According to Harry, Camilla Parker Bowles fed information to journalists so that she could stop the media from portraying her as a "villain." He says there were briefings so Camilla could improve her public image and make a smooth transition toward becoming queen consort.
"She was the villain, she was the third person in the marriage," Harry tells Bradby. "She needed to rehabilitate her image. There were going to be people or bodies left in the street because of that. Going back to the relationship between certain members of the family and the tabloid press, those certain members have decided to get in bed with the devil."
Historian David Starkey says Prince Harry is being 'petty'
During an interview with GB News, historian David Starkey says Harry is being "petty." In Starkey's opinion, Harry magnifies issues that aren't that important.
"You have this vortex of self-absorption," Starkey tells GB News. "What struck me about the whole thing is that everything is so bloody petty. [There was] a dispute about a tiara, a bridesmaid's dress. Do you know what? [Harry's] bedroom was smaller than [his] brother's. Look at this list of absolute trivia which on the scale of human wrong, they're not even molehills, they're barely specks of dust. And they're not transformed into mountains, they're transformed into mountain ranges."
Showbiz Cheat Sheet acknowledges conditions and cultures can impact body language and is sensitive to all backgrounds.
Follow Sheiresa Ngo on Twitter.