Prince Harry Emailed Prince Charles and Queen Elizabeth About the Megxit Plan, Royal Insider Claims
Prince Harry and Meghan, Duchess of Sussex's announcement about leaving their royal duties behind may have come as a shock to many, but one insider claims that Prince Charles and Queen Elizabeth knew about it in advance — through an email from Harry.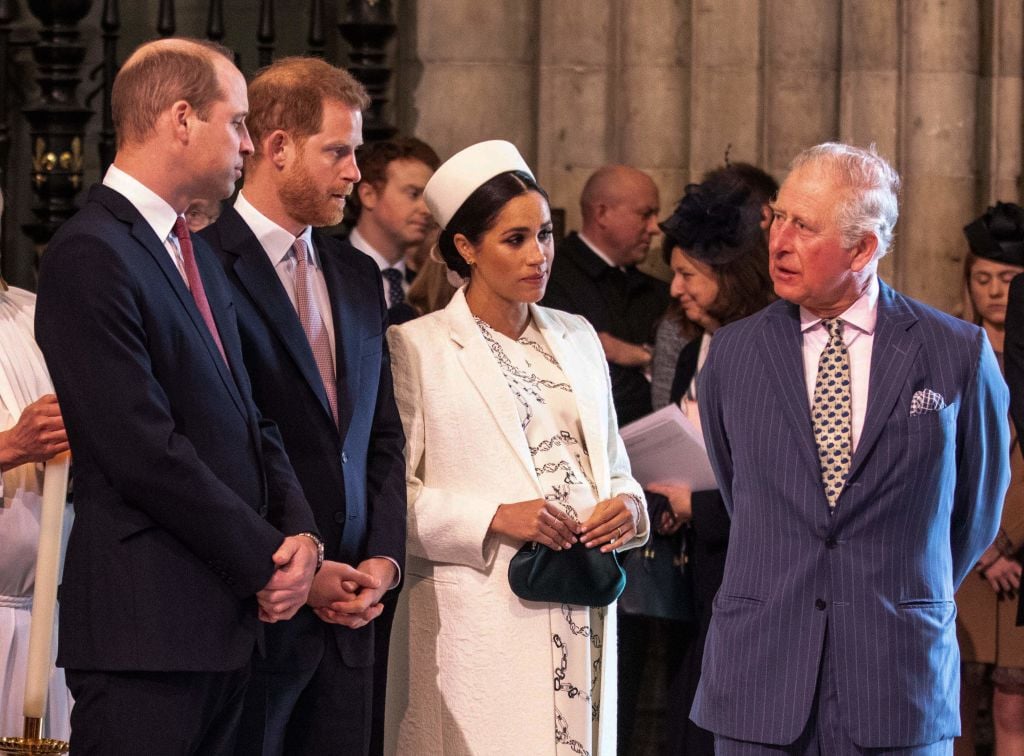 Prince Harry reportedly emailed details of the exit plan
Daily Mail's royal editor Rebecca English shared how, when Prince Harry and Meghan took a six-week break from their royal duties around Thanksgiving, "Unknown to anyone, the couple had in fact been 'plotting' a life outside of Britain."
She added, "They had assembled a team of US advisers and managers, many of whom had worked with Meghan as an actress."
Before they returned from their break, "in early January, Harry contacted his grandmother and father by email to tell them he and Meghan wanted out," English explained. "Both the Queen and Charles urged him not to rush into anything."
'It was complicated'
English further notes that their request wasn't so simple due to a host of considerations and decisions that needed to be made. The editor shares that according to a family source, "They understood that he and Meghan wanted something different and were willing to help but it was complicated."
The insider continued, "There were issues like security and funding, visas and tax, which neither of them had thought through. Harry was told to put his request in writing and come up with some ideas."
This timeline reportedly didn't sit well with Prince Harry, as the source shared, "He thought his family were stonewalling and decided to push the nuclear button."
Prince Harry was reportedly 'stubborn' about the decision
Prince Harry and Meghan returned to the UK after their break, where Harry met with his senior staff and, despite their warning to not make their plans public, another insider shared with English, "Unfortunately he was just too stubborn, blinkered and bitter to see sense."
The couple then released a statement about their plan to take a step back, which many found disrespectful. One courtier told English, "Her Majesty was shocked. People were angry the queen had been so disrespected."
The queen gave her blessing
In the end, the queen did sign off on Prince Harry and Meghan's desire to leave their royal duties, though there were sacrifices they had to make. "Harry was devastated to lose his military and Commonwealth roles, but his biggest frustration was being ordered to walk away from their Sussex Royal brand," English noted.
The queen remarked in a statement following the finalization of their decision that she supported their move.
"Following many months of conversations and more recent discussions, I am pleased that together we have found a constructive and supportive way forward for my grandson and his family. Harry, Meghan and Archie will always be much loved members of my family. I recognise the challenges they have experienced as a result of intense scrutiny over the last two years and support their wish for a more independent life," the statement shared.
The queen's statement continued: "I want to thank them for all their dedicated work across this country, the Commonwealth and beyond, and am particularly proud of how Meghan has so quickly become one of the family. It is my whole family's hope that today's agreement allows them to start building a happy and peaceful new life."