One of Prince Harry's Ex-Girlfriends Thought He Was 'Damaged' and Neurotic, Royal Expert Claimed
When Prince Harry was in his 20s and 30s, he had various romantic flings and girlfriends. Most of them remain very private about what went on during their relationships with Harry, but a royal expert claimed that one of his exes, Cressida Bonas, did not have such kind words to say about the prince.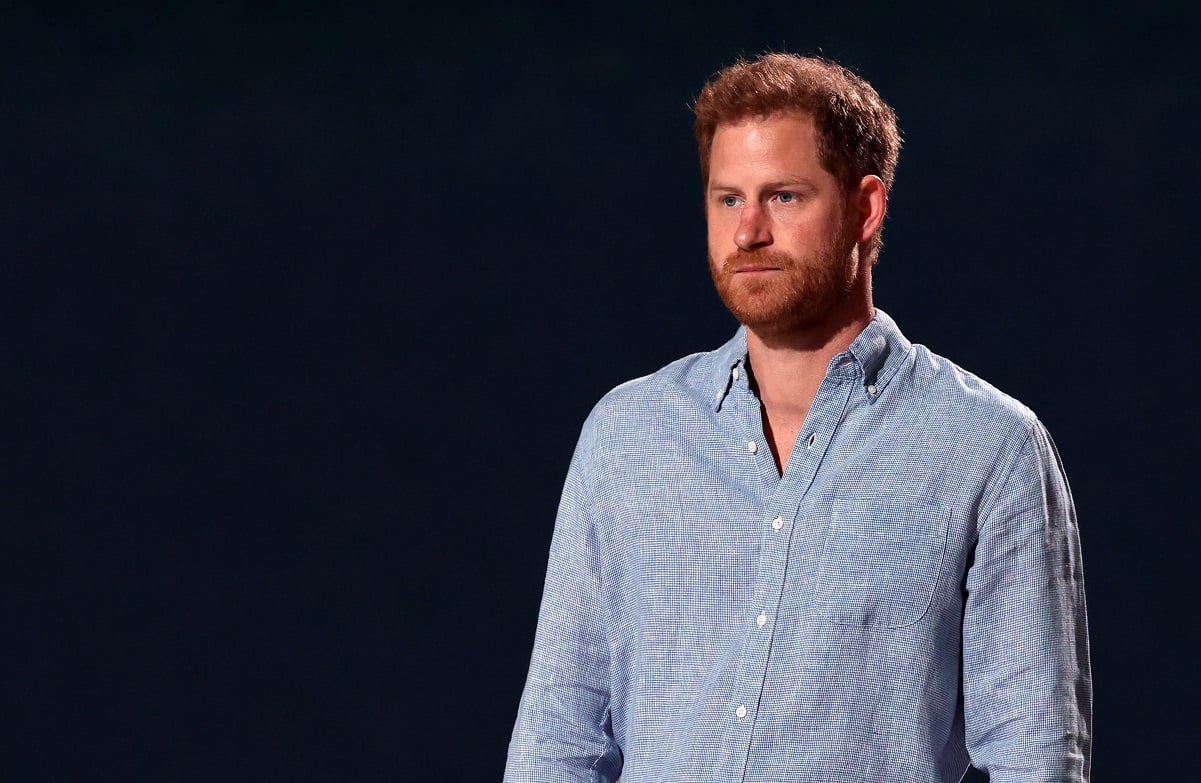 Prince Harry dated Cressida Bonas for 2 years
Harry met Bonas through his cousin Princess Eugenie.
Bonas is an actor of aristocratic background. Her mother is Lady Mary-Gaye Curzon, the daughter of an English earl. The Curzon family has been a part of British aristocracy for centuries. Meanwhile, Bonas' father is Jeffrey Bonas, whose family owns textile mills. Jeffrey is also the chairman of haberdashery MacCulloch & Wallis.
Harry and Bonas dated from 2012 to 2014. They reportedly broke up because she did not want the attention that came from dating a royal.
"In 2014, she was said to have been 'completely spooked' after watching the TV coverage of William and Kate touring New Zealand with baby George in tow," author Robert Lacey wrote in the book Battle of Brothers. "That was not the way she would want to enjoy her eight-month-old son, she regretfully explained to Harry."
Cressida Bonas thought Prince Harry was 'damaged' and neurotic, royal expert claimed
In Battle of Brothers, Lacey claimed that Bonas did not have kind things to say about some of Harry's alleged behaviors.
"Even so, Cressida Bonas, his last serious girlfriend before Meghan Markle, came to feel he was a damaged and self-obsessed young man," Lacey wrote.
The author also referenced a quote she shared on social media, saying, "'No matter how educated, talented, rich or cool you believe you are,' she posted enigmatically on her Instagram page, 'how you treat people ultimately tells it all.'"
Lacey added, "She complained to friends that Harry had a neurosis about the media. He'd rant and complain about paparazzi lurking where clearly there were none, she said."
Prince Harry and Cressida Bonas are now married to different people
Although Harry and Bonas' relationship did not work out, the two of them seemed to have found happy endings with other people.
Harry, as many fans know, is married to Meghan, Duchess of Sussex. Meghan was an American actor who famously starred on the show Suits. Harry and Meghan met in 2016 via a mutual friend. Then, they married in 2018—and Bonas attended their wedding.
In 2020, Harry and Meghan decided to step down as senior royals. They moved to California and are now doing work in philanthropy and entertainment. The couple is also raising two children: Archie (born 2019) and Lilibet (born 2021).
After breaking up with Harry, Bonas rekindled her romance with a college ex-boyfriend named Harry Wentworth-Stanley. Wentworth-Stanley is a property investor and related to an aristocratic family. The couple married in 2020.