Prince Harry Feeling 'Isolated' and Missing Closeness With Prince William After Exit, Claims Royal Expert
Prince Harry and Meghan, Duchess of Sussex are about to officially close the chapter on their royal lives, but are already residing in Canada. How has the move impacted Prince Harry, who was looking to get out of the spotlight and constant media scrutiny? One royal expert believes that Prince Harry may be suffering because he's feeling "isolated" and missing the "closeness" he has with his brother, Prince William and father, Prince Charles.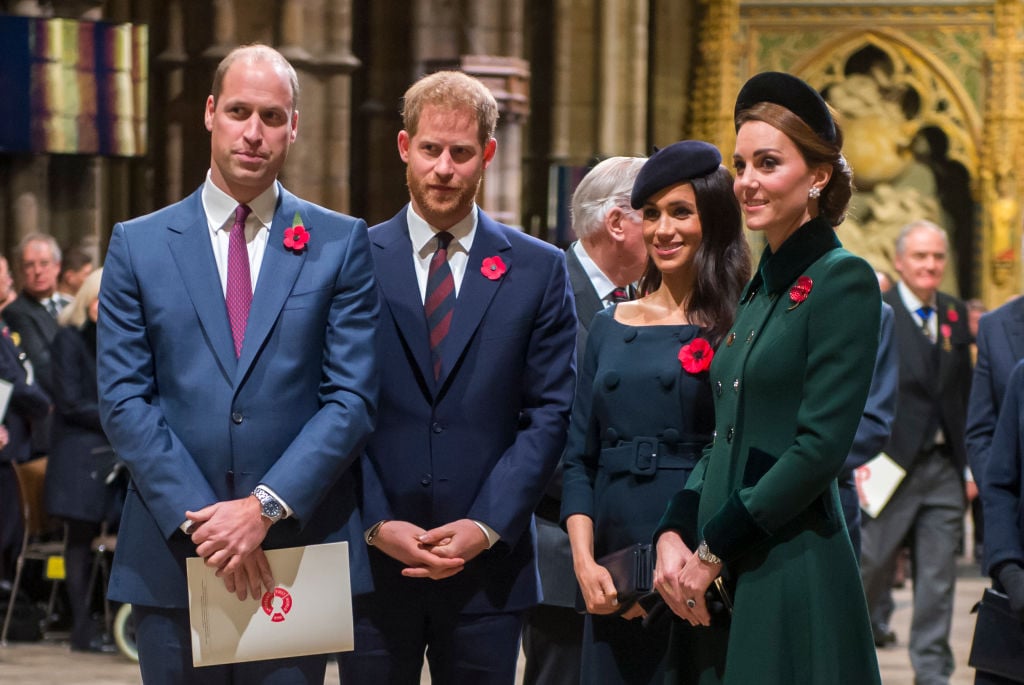 Prince Harry and Meghan's Buckingham Palace Office will close
In January 2020, Prince Harry and Meghan announced their plans to "step back" from their royal duties and plans for their departure were quickly finalized by Queen Elizabeth.
As of April 1, the Sussexes' Buckingham Palace office will close and the couple will have a 12-month review to "ensure the arrangement works for all parties," their spokesperson shared. The couple will attend a number of upcoming events, including the Endeavor Fund Awards, Commonwealth Day, and International Women's Day, as well as a handful of other appearances.
Expert believes Prince Harry may feel 'isolated'
The positives of the Sussexes' new existence far outweigh the negatives, but there are some who worry that Prince Harry leaving the royal family could result in him missing his former life.
Royal commentator Angela Mollard discussed Megxit during New Idea's Royals podcast and shared her concerns about Prince Harry. "There's a lot of growing commentary around the fact that Prince Harry is pretty isolated. He's with Meghan in Canada," Mollard noted.
"We saw those photos last week of William and his father at an event. William was in the wheelchair, shooting basketball hoops. Prince Charles came in behind to cheer him on and then gave him a sort of massage on the shoulders," she remarked about the recent father-son appearance.
Mollard continued: "That kind of closeness between them, and the friendliness and the sort of clubbable-ness of these two heirs to the throne will not have gone unnoticed by Harry. There's some concern that yes, they've moved away, Meghan is seeking job offers and opportunities, and of course, Harry is getting plenty of work as well."
Will the distance impact Prince Harry negatively?
Mollard further pointed to Caroline Flack's tragic death, sharing her concern for Harry: "These stories do make you worry for someone like Harry, who has talked most recently about being in therapy for many years about the pressures that he's felt since his mother died. I can't help seeing him as an increasingly vulnerable person."
While Mollard noted that Harry is "incredibly strong," she still worries about his well-being. "You just have to wonder when things go wrong, as they inevitably always do, that he's not feeling isolated," she noted.
"I know that the Royal Family operate in the most peculiar fashion where they actually talk through their courtiers rather than to each other. But there was that closeness with William, and without that, I think that's really sad," Mollard added.