Prince Harry Feels the Same Way in Los Angeles as Meghan Markle Felt in the U.K., Report Says
Prince Harry has been living in Los Angeles for months now, having stepped back from his senior role within the royal family in March. But things might not be going the way he'd expected.
New reports claim he's in a bit of a relocation funk, with one source even alleging he's experiencing similar feelings to how Meghan, Duchess of Sussex reportedly felt when they lived in the United Kingdom.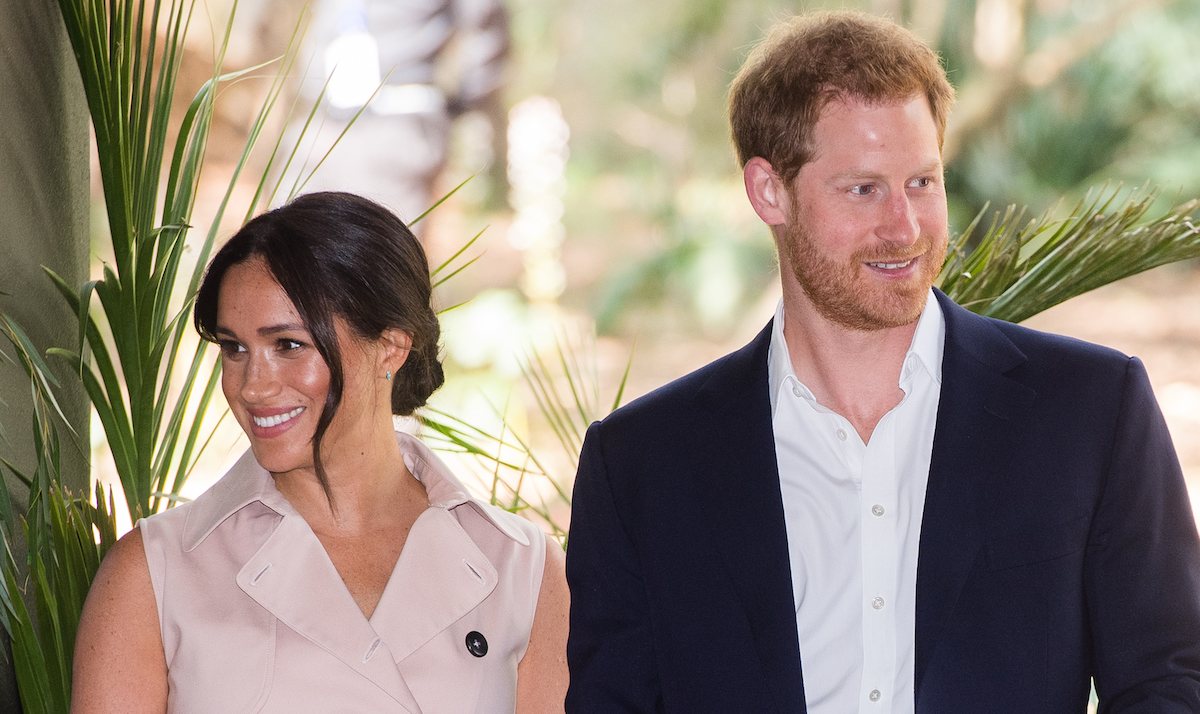 Source claims Prince Harry is 'struggling' in Los Angeles
Royal author Tom Quinn told The Daily Star that Prince Harry has been feeling "slightly lost" in America.
"Harry is really struggling with it, because what's he going to do in LA? What's he going to do anywhere?" said Quinn, the author of Kensington Palace: An Intimate Memoir from Queen Mary to Meghan Markle.
"I'm not saying Harry absolutely hates it in America, but the point that's been made to me is that there was this new exciting venture to get away from the British press and to make Meghan happy because she's on her own territory," Quinn continued. "But having got there, Harry does feel slightly lost because he is now experiencing in America what Meghan was experiencing here."
The coronavirus might have impacted Prince Harry's plans for life in Los Angeles
Since stepping down from their senior roles within the royal family, the couple has established their Archewell foundation and inked a deal with a speaking agency known to book engagements for as much as $1 million. But the coronavirus (COVID-19) pandemic has reportedly impacted their schedules and brought much of their lives to a halt.
"So what are they going to do?" Quinn wondered. He noted that Prince Harry allegedly used to find comfort in Meghan's "positive energy" but claimed Harry has become more stressed these days.
"It's always been a problem, early on in the relationship, Meghan is a dynamo, she's full of positive energy that would sweep Harry along but once the honeymoon is over, you still have to fill the days," Quinn continued.
A representative for Prince Harry dismissed the report as "nonsense," but Quinn claimed, "I've heard from people who have talked to them out there."
The report is similar to others about Prince Harry
There are tons of other reports making similar claims about Prince Harry's new life. Another insider recently told The Sunday Mirror that Prince Harry was "tormented by his fractured family ties" and struggling to get into the groove of Los Angeles living. But despite such claims, he hasn't directly given any indication that he isn't happy with life in America.
When Prince Harry emerges in public, he's usually all smiles with a cheerful attitude — like his July 1 discussion with the Queen's Commonwealth Trust.
Sources also told Entertainment Tonight in June that Prince Harry has been using his downtime "to be thoughtful and strategic about the type of work and projects they want to be involved in moving forward." So even if the reports are true, it looks like he is ultimately determined to stay positive and make his new life work.