Prince Harry Had a 'Fling' with Another Woman While Dating Meghan Markle
Prince Harry had a fling with a model while he was dating Meghan Markle, but they didn't quite connect.
The romantic story of Prince Harry and Meghan Markle falling in love typically includes how they met, dated, got engaged, and had a beautiful wedding. According to a recent report, however, Prince Harry was having a fling with another woman while he was dating Markle.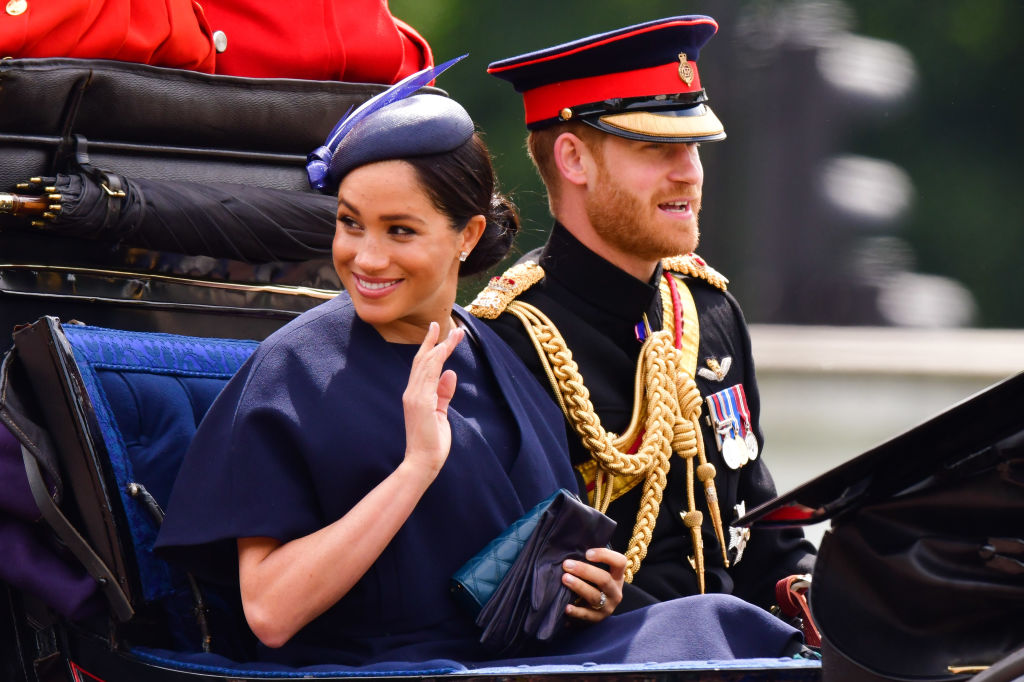 Prince Harry and Markle started dating in 2016
Prince Harry and Markle kicked off their relationship in 2016 when they were set up on a blind date, though if the details shared in royal biographer Angela Levin's book, Harry: Conversations with the Prince, are to be believed, Harry was dating another woman as well.
Levin claims: "During the very early stages of his relationship with Meghan, Harry was thought to have gone on dates with Burberry model Sarah Ann Jacklin."
She added: "They met at a private party, he took her number and bombarded her with texts. But it turned out to be just a fling."
Prince Harry and the model didn't quite connect, according to an insider, as Levin shared: "A friend said: 'They got on but are quite different. She is very clean-living and barely drinks, and in that respect they were on a different wavelength. Harry was a bit noncommittal.'"
She added: "There has been some confusion too about whether or not Meghan had at the time broken up with her boyfriend of two years, celebrity chef Cory Vitiello."
The details of Prince Harry and Meghan Markle's dating story
Prince Harry and Markle managed to keep their relationship on the down-low for a number of months and eventually, when they were engaged, they sat down for an interview to discuss their relationship.
Markle noted at the time that they "should protect her [their matchmaker's] privacy and not reveal too much of that."
Harry did share, "We met once and then twice back-to-back, two dates in London" in July 2016, with Markle confirming, "It was definitely a set-up. It was a blind date."
When her friend asked Markle if she was interested in meeting Prince Harry, she shared, "I didn't know much about him so the only thing that I had asked her when she said she wanted to set us up was, I had one question: 'Well, is he nice?' because if he wasn't kind it just didn't seem like it would make sense."
When the two met for drinks in Toronto where Markle was filming Suits, Harry noted, "I was beautifully surprised when I walked into that room and saw her and there she was sitting there. I was like, 'OK well I'm really going to have to up my game here.'"
It was a whirlwind after that, as Markle joined Prince Harry in Botswana, where they "camped out under the stars." He explained, "We spent five days out there, which was absolutely fantastic. Then we were really by ourselves, which was crucial to me to make sure we had a chance to get to know each other."
The couple then committed to making their long-distance relationship work, seeing each other as often as they could.
A year and a half after they first met, Prince Harry proposed to Markle.