Prince Harry Was Reportedly 'Furious' Over Meghan Markle's Treatment By Palace During Wedding Planning
Prince Harry and Meghan, Duchess of Sussex's lives have changed drastically since they decided to step down from their roles as senior royals in January. As the two carve out a more independent role for themselves, secrets are coming to light about what life was really like for Meghan during her brief stint in the world's most famous family.
According to the couple's new biography, Harry was "furious" over one palace aide's treatment of the duchess in preparing for the Sussex wedding.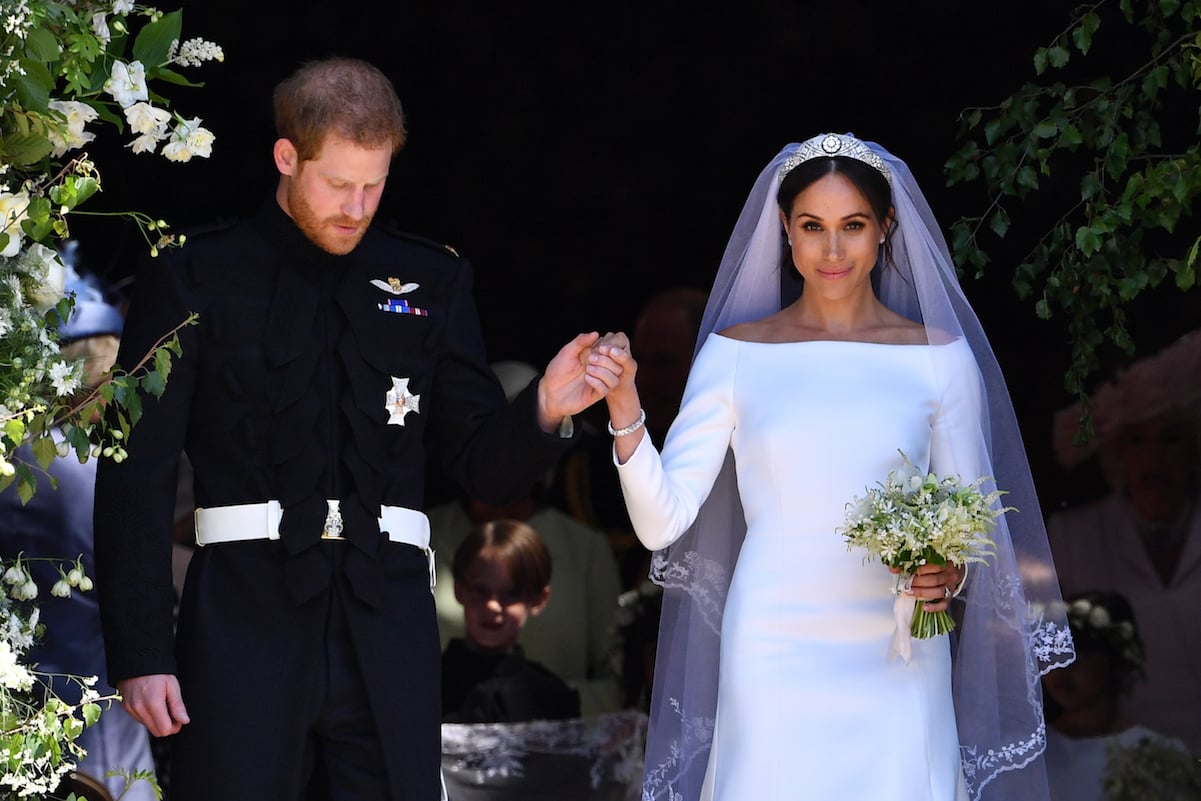 Prince Harry and Meghan Markle's problems are being unearthed
In January, Harry and Meghan made the decision to step back from their roles as senior royals. Though they had hoped to still support the queen, their want for financial independence led them to exit the family entirely. And ever since, details of the couple's trying time within the Firm have been revealed.
Outside the palace walls, Meghan had a difficult time winning over the public; she was constantly hounded by the press, and last fall, she and Harry filed a lawsuit against three major British tabloids. Court documents show that Meghan felt "unprotected" by the family during her pregnancy, and that seems to have only been the tip of the iceberg.
Harry was reportedly angry over Meghan's treatment in choosing her wedding tiara
In the couple's groundbreaking biography, "Finding Freedom: Harry and Meghan and the Making of a Modern Royal Family," writers Omid Scobie and Carolyn Durand unveil some interesting details about the tensions arising between Meghan and the rest of the family, as reported by Daily Mail. And one poignant moment occurred when Harry became "furious" at palace aides for not adhering to Meghan's tiara request for her wedding.
It's customary that royal women are able to wear a tiara on their big day. The queen's dresser, Angela Kelly, reportedly gave Meghan a difficult time about which tiara she should wear for the wedding; Meghan was allegedly denied access to her tiara of choice, and Harry became "furious" at the queen's aide, calling his grandmother to complain. Harry called tiara-gate a "snub" toward his wife.
Ultimately, Meghan did not end up wearing her first choice for tiara; it was the Greville Emerald Kokoshnik tiara worn by Princess Eugenie at her wedding several months later. Instead, Meghan wore the Queen Mary Bandeau tiara.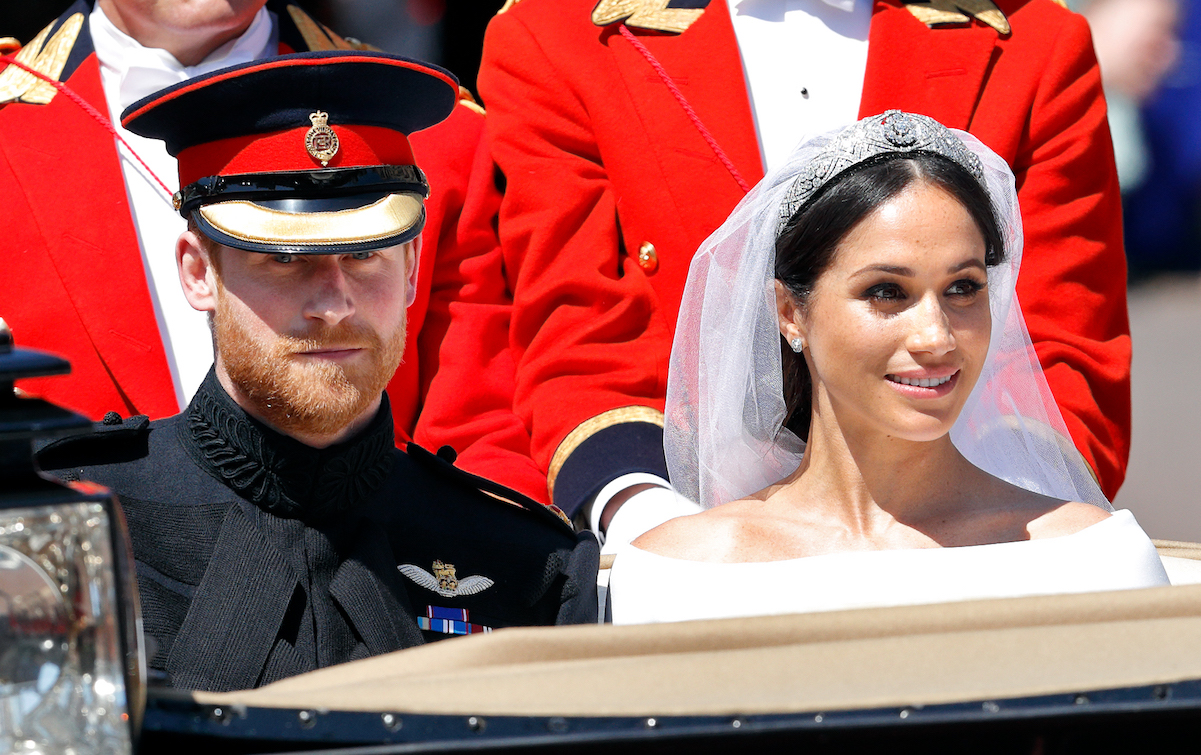 There have been rumors Meghan didn't get along with palace staff
Meghan's relationship with palace staffers was reportedly rocky from the start. In addition to Angela Kelly making Meghan's life "difficult," there were rumors that Meghan treated palace staff poorly, including sending emails to them as early as 5 a.m. with their tasks for the day.
Rumors also swirled about Meghan's relationship with Kate Middleton's staff. The duchesses reportedly got into a tiff after Meghan gave Kate's staff an attitude, though it's unclear if the rumors are true.
Harry and Meghan have been flying under the radar since moving to North America, though it's suspected that Meghan and Harry had a hand in writing the biography.