Prince Harry Is Handling His Issues in Public, but is That a Good Idea? Our Experts Weigh In
Prince Harry is sharing his story of life as a royal family member. He appeared on television, released his autobiography, and participated in the Netflix documentary Harry and Meghan. Harry is determined to get his message out and tell his side of the story. However, is it a good idea to work through personal issues in public? Showbiz Cheat Sheet spoke with the experts to get their take.   
Why is Prince Harry talking about his personal issues in public?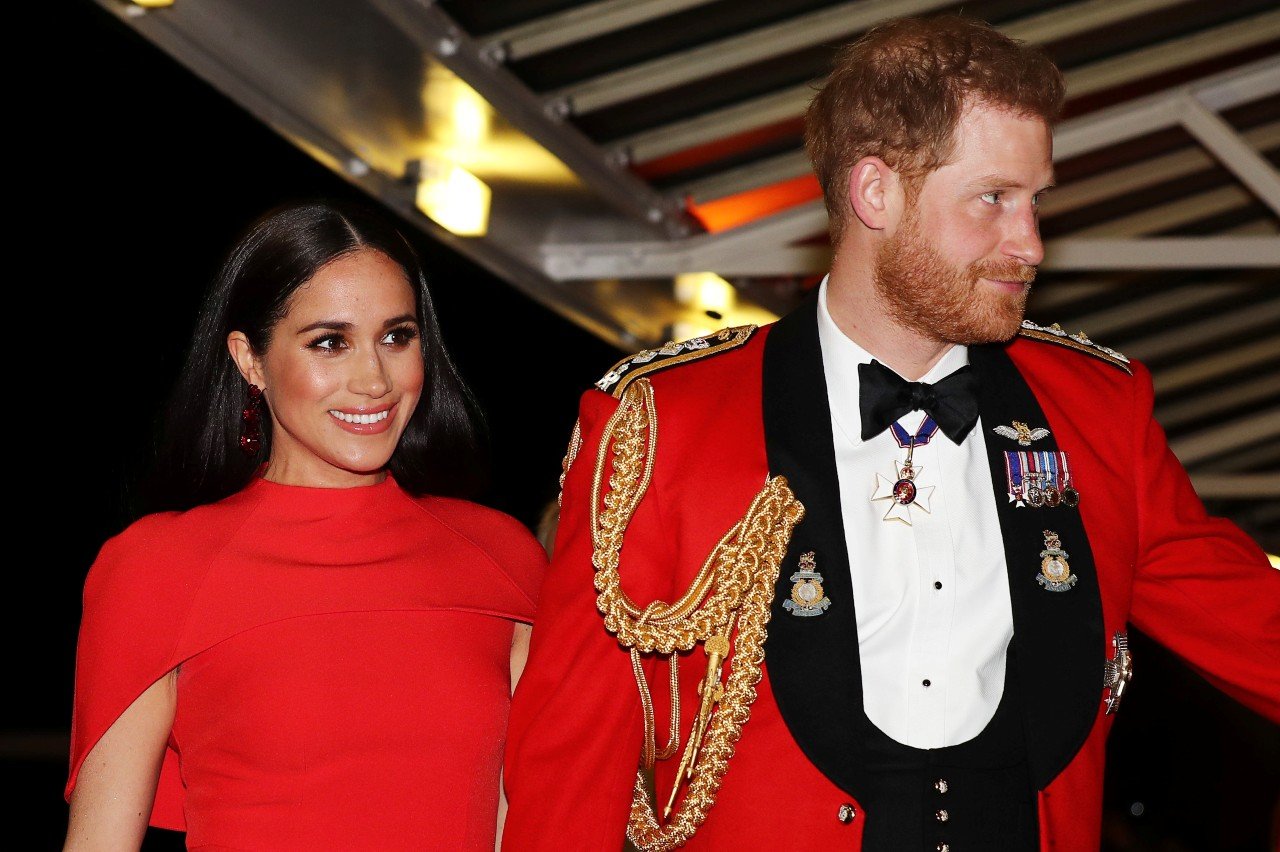 A big question many people have is why Prince Harry felt it was necessary to deal with private issues in such a public way. According to Harry, he tried to deal with his family matters privately, but he wasn't successful.
"Every single time I've tried to do it privately there have been briefings and leakings and planting of stories against me and my wife," says Harry during his 60 Minutes interview with Anderson Cooper. "The family motto is never complain never explain, but it's just a motto."
Harry prefers that his story comes directly from him instead of the media. He says he doesn't want to "leak" stories to the press through an "unnamed source."
Katarina Terentieva, a personal brand strategist and host of the Kindly Gifted personal branding podcast, says Harry likely wants to speak his mind not only out of frustration but also because of his newfound freedom.
"The desire to tell all, especially with people like Prince Harry, typically comes from the frustration that your story has been told by everyone but you," Terentieva tells Showbiz Cheat Sheet. "There's usually some trigger, like splitting from the royal family, which is then followed by a sense of freedom to tell all to the public. We see this also with Britney Spears' posts on Instagram, with Selena Gomez's My Mind & Me, with Jessica Simpson's Open Book, and with the upcoming Pamela Anderson documentary on Netflix."
Terentieva isn't on board with the way Harry has gone about telling his story. However, she doesn't believe it's anyone's place to judge him.   
"Prince Harry's approach to handling family matters has caused some controversy," says Terentieva. "While I don't agree with everything he's doing, I don't think we have the right to judge what he's going through."
Celebrities who 'put drama on display' could hurt their careers says a brand expert
Grace Baena, director of brand at Kaiyo, believes handling grievances in public could backfire. According to her, this decision should have some greater purpose. She says there's a difference between raising awareness and simply venting.
"There's a big difference between raising awareness of personal issues that can be universal, and simply airing your dirty laundry," Baena tells us. "Celebrities who choose to put their real-life drama on display for attention run the risk of alienating fans and even potentially jeopardizing their careers. Some private manners should really stay private."
Prince Harry's situation shows that celebrities are just like us  
Prince Harry's family drama might be tiring to hear about, but Ben Michael, an attorney practicing at Michael & Associates, tells us the duke's problems could help someone else.
"When celebrities decide to handle personal issues in an open, public way, they offer an insight into the lives of the wealthy and famous that the public may otherwise never gain access to," says Michael. "Such openness can be empowering for those facing similar situations, as they can take comfort in knowing that even stars go through hard times too."
Michael adds that there are risks to being too open. There's the potential for being misunderstood or for fans to become obsessed.
"However, this type of public airing of grievances could also leave stars vulnerable to judgment or unwanted advances from fans or followers," he says. "Additionally, it often requires greater boundaries around privacy and forces these celebrity figures to be under a constant microscope while attempting to work through difficult issues. In some cases, this could have unintended repercussions when people latch onto certain words or phrases rather than understanding the whole picture."
Prince Harry has 'alienated everyone' by telling all, says a psychiatrist
While some people applaud Harry for "speaking his truth," others say his actions are pushing people away. Psychiatrist Carole Lieberman believes the Duke of Sussex has made a "mess" by sharing so much detail about his life and the lives of his family members.
"Prince Harry has really made a mess of it—alienating everyone," Lieberman tells Showbiz Cheat Sheet. "Not only has he alienated the royal family, but he has also now alienated Meghan Markle, by his backpedaling about the royal family being racist. Originally, Harry and Meghan's main complaint was how racist the royals were, but Harry seems to have 'lost the plot,' as the British say, and now denies it. This has undoubtedly outraged Meghan, who has been MIA lately. If she abandons him, he will have no one left."
Follow Sheiresa Ngo on Twitter.