Prince Harry Has 'Always Grappled' With His Role in the Royal Family According to Royal Expert Melanie Bromley (Exclusive)
As the second oldest child of Prince Charles and Princess Diana, royal expert Melanie Bromley believes Prince Harry has "always grappled" with his role in the royal family. Those struggles came to a head at the start of 2020 when Harry and Meghan Markle announced their exit from the royal family. With the Duke and Duchess of Sussex starting the next chapter in their journey together, here is a look at why their exit may have been long in coming.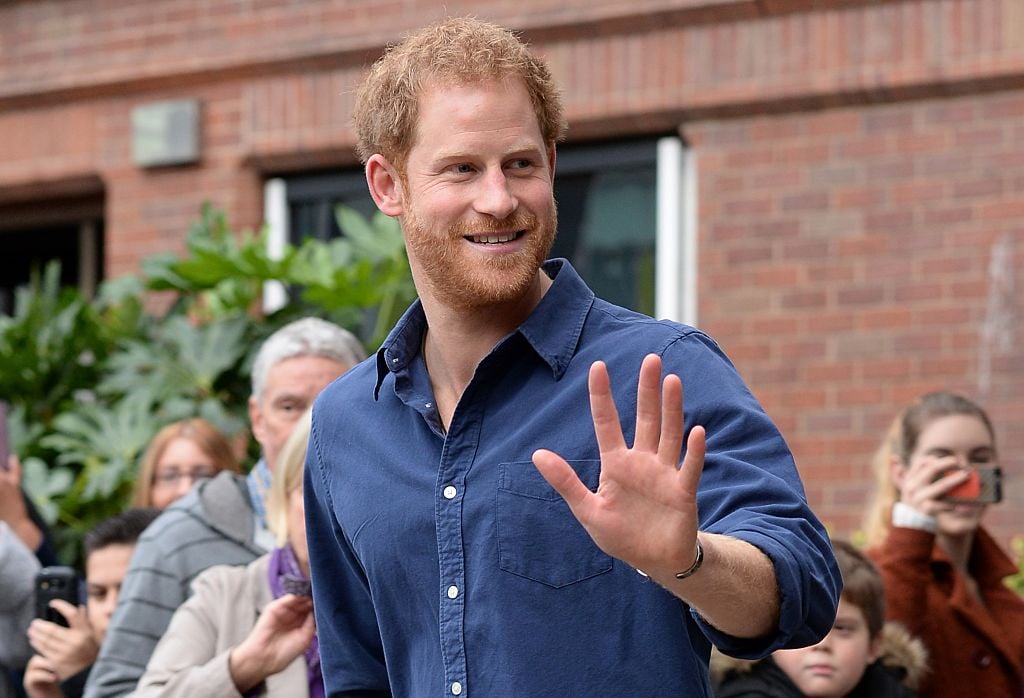 Prince Harry opens up about struggles
Compared to Prince William, royal watchers have always considered Harry to be the more rebellious of the two.
Growing up, Harry gained a reputation for partying too hard and having a bit of a wild streak. For example, he was once caught wearing a Nazi uniform to a dress party, and in 2012 photos surfaced of a naked Harry playing games with several women in Las Vegas.
Harry may have been the most eligible bachelor in the United Kingdom, but his antics were a major headache for the royal family.
In an interview with Newsweek in 2017, Harry opened up about his younger days and revealed that his behavior reflected an internal struggle with his own mental health. Harry admitted that he bottled up his emotions following his mother's tragic death and nearly had several breakdowns.
After consulting with his brother, Prince Harry reached out for professional help. He has since turned things around and has become a huge advocate in the mental health community.
"My mother died when I was very young. I didn't want to be in the position I was in, but I eventually pulled my head out of the sand, started listening to people and decided to use my role for good," Harry shared. "I am now fired up and energized and love charity stuff, meeting people and making them laugh."
Royal expert Melanie Bromley says Harry has 'always grappled' with his role
Although Harry continued his charitable work after tying the knot with Meghan Markle in 2018, the couple announced their departure from the royal family at the beginning of the year. Their exit from the monarchy became official on March 31, and there is one royal expert who believes Harry has struggled with his role in the royal family for quite some time.
Royal expert Melanie Bromley, who is the E! News Chief News Correspondent, recently shared her thoughts on Prince Harry's dilemma. Bromley revealed that she believes Harry has "always grappled" with his place in the monarchy.
"I think that it's something that has been on my mind for a while," Bromley shared. "His role in the royal family is something he has always grappled with and not made 100 percent comfortable with."
Bromley added that Harry has hinted about leaving the royal family "before he'd actually announced it." She also referenced a recent interview with Jane Goodall, who echoed her statements about Harry's decision.
Harry and Meghan start their new lives
In March, Harry and Meghan, Duchess of Sussex, officially moved to Los Angeles where they are currently living during the coronavirus pandemic. Although the pair had grand plans to start their new lives, the current crisis has pumped the breaks on their activities.
"The Duke and Duchess of Sussex would prefer that in the immediate weeks and months, the focus remains on the global response to COVID-19," a spokesperson for the couple shared.
As part of their exit agreement, Prince Harry and Meghan will no longer use their royal titles. They have also deactivated their main charitable foundation, Sussex Royal, and will be launching their new organization, Archewell, in the coming months.
While Harry and Meghan are not using their titles, his place in the line of succession remains unchanged. The royals will also re-examine their exit in 12 months to determine if any adjustments need to be made.
How will Prince Harry and Meghan Markle earn a living?
In the coming months and years, the Duke and Duchess of Sussex will be seeking to become financially independent from the crown. It is unclear what they plan on doing for a living, but they certainly have several options to explore.
There has been plenty of talk about Meghan returning to acting. The Duchess agreed to narrate a documentary for Disney last year titled Elephants, so re-starting her old career is definitely on the table.
As far as Harry is concerned, he has already taken part in several public speaking engagements. He will also continue to be active on the charity front, though the couple has yet to reveal any specifics about that.
Prince Charles is also expected to give Prince Harry and Meghan Markle an annual stipend to help cover some of their expenses.