Prince Harry Has Officially Dropped More Than Just His HRH Title
With his exit from the monarchy official, Prince Harry is no longer using his HRH title. The Duke of Sussex agreed to stop using his titles as part of his exit deal and is now starting a new life in California with Meghan Markle. Although Harry has given up a lot to leave the royal family, new documents reveal that he dropped more than just his HRH title at the end of last month.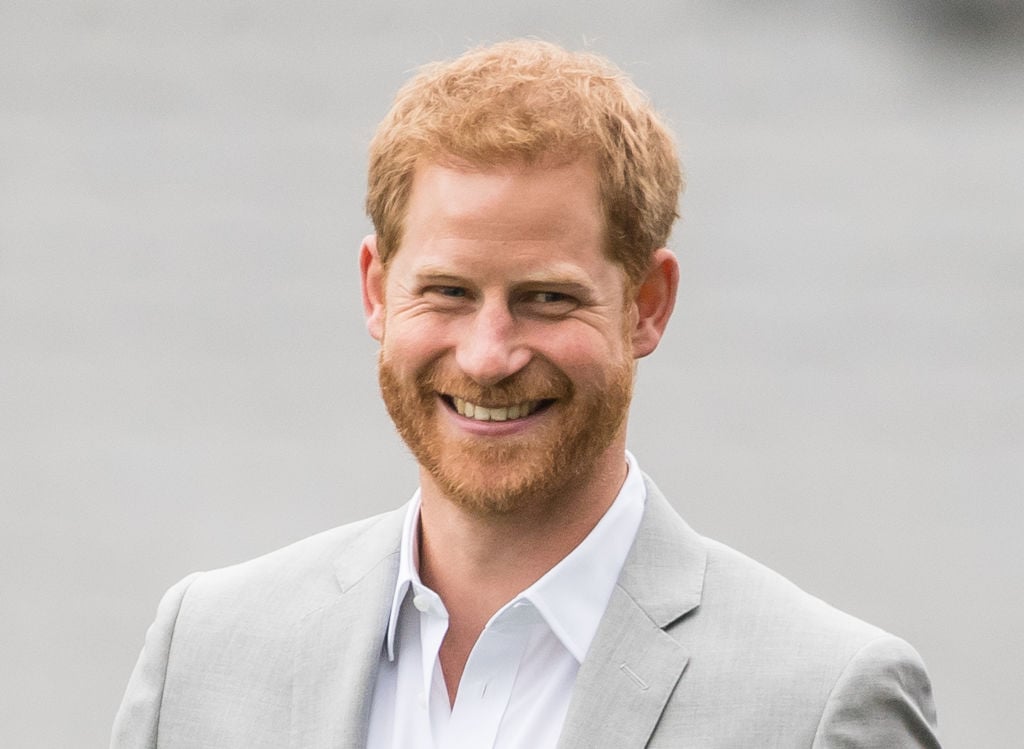 The Duke and Duchess of Sussex announce their new charity
Harry and Meghan, Duchess of Sussex, recently announced the name of their new charity. The couple was forced to drop their previous foundation, Sussex Royal, as part of their exit agreement.
They launched Sussex Royal in 2019 after their departure from Prince William and Kate Middleton's charity, The Royal Foundation.
With Prince Harry and Meghan ditching their old charity, they recently confirmed that their new foundation is called Archewell. The name is a play on their son's name, Archie Harrison Mountbatten-Windsor, and the Greek word Arche, which means a source of action.
Although Harry and Meghan have announced the name of their new charity, they are not moving forward with any plans due to the coronavirus pandemic. The Sussexes are currently living in Los Angeles and revealed that they will make further announcements "when the time is right."
Prince Harry drops more than his HRH title
As part of their exit deal, Harry agreed to stop using many of his titles and military ranks. He did not lose his royal titles but agreed to drop them because he is no longer an active royal. Turns out, his HRH title is not the only name he ditched.
According to Daily Mail, Harry has also stopped using his official last name, Mountbatten-Windsor. While registering his new project, Travalyst, Harry applied under the name Prince Henry Charles Albert David, Duke of Sussex, leaving out Mountbatten-Windsor.
Prince Harry launched Travalyst in March during a trip to Edinburgh. In what was one of his final royal engagements, Harry asked the host to introduce him to the audience by only his first name.
"He's made it clear that we are all just to call him Harry. So ladies and gentlemen, please give a big, warm, Scottish welcome to Harry," the event host, Ayesha Hazarika, said as she introduced Harry to the stage.
Harry has not commented on the reports surrounding his HRH title. The royal family will re-examine his exit in 12 months to determine if any further adjustments are in order.
Jane Goodall opens up about Megxit
Prince Harry and Meghan announced their exit from the monarchy back in January in a move that shocked many royal watchers. Things had not been easy for Harry and Meghan in the public eye, but few expected them to leave the royal family altogether.
There is one person, however, who knew Harry and Meghan were leaving a good six months before their announcement. According to Page Six, Jane Goodall recently revealed that Harry told her that he did not want his son growing up in the royal spotlight last summer.
"At the end [of the conversation] Meghan came in to listen with Archie," Goodall shared. "He was very tiny and very sleepy – not too pleased to be passed from his mummy. I think I was one of the first to cuddle him outside the family.
Goodall added that she made "Archie do the Queen's wave," telling the couple that he will likely have to learn it someday. In response, Prince Harry replied, "No, he's not growing up like that."
The conversation happened in July and was featured in the September edition of British Vogue. The interview mainly focused on Goodall's Roots & Shoots charity.
How will Prince Harry adjust to life in California?
Although Harry and Meghan have started their new lives in LA, there are still many questions surrounding what comes next for the Duke and Duchess of Sussex. We still do not know what the couple plans on doing with their charity, and they have not revealed anything about Harry's immigration status.
Many royal watchers are also wondering how Harry is going to adjust now that he is living in Southern California. According to Town and Country, TV host Julie Montagu believes Prince Harry might be more open about his emotions now that he is calling LA his home.
"We're very emotionally open, which I think for Harry is actually a really good thing," she explained. "He'll be able to talk about his feelings, probably more than he was able to talk about over here. I wouldn't be surprised if we start to hear a little bit more about how he feels about losing his mother at age 12, and maybe how he and Megan were treated in the press over here."
Montagu grew up in Illinois and married a British aristocrat named Lord Luke Montagu, who will someday be the Earl of Sandwich.
Prince Harry and Meghan Markle are currently staying out of the spotlight while the entire world deals with the coronavirus pandemic.