Prince Harry Is 'Desperate to Please' Meghan Markle and 'Goes Along With Whatever She Says,' Expert Claims
When Prince Harry and Meghan, Duchess of Sussex announced their plans to leave their royal duties, many critics thought that Meghan was behind the decision. Prince Harry addressed the matter shortly after the details were finalized and assured that both of them were involved with the very difficult decision. One royal expert thinks that Prince Harry is "desperate to please" the duchess, even claiming that he is "less intelligent" than his wife.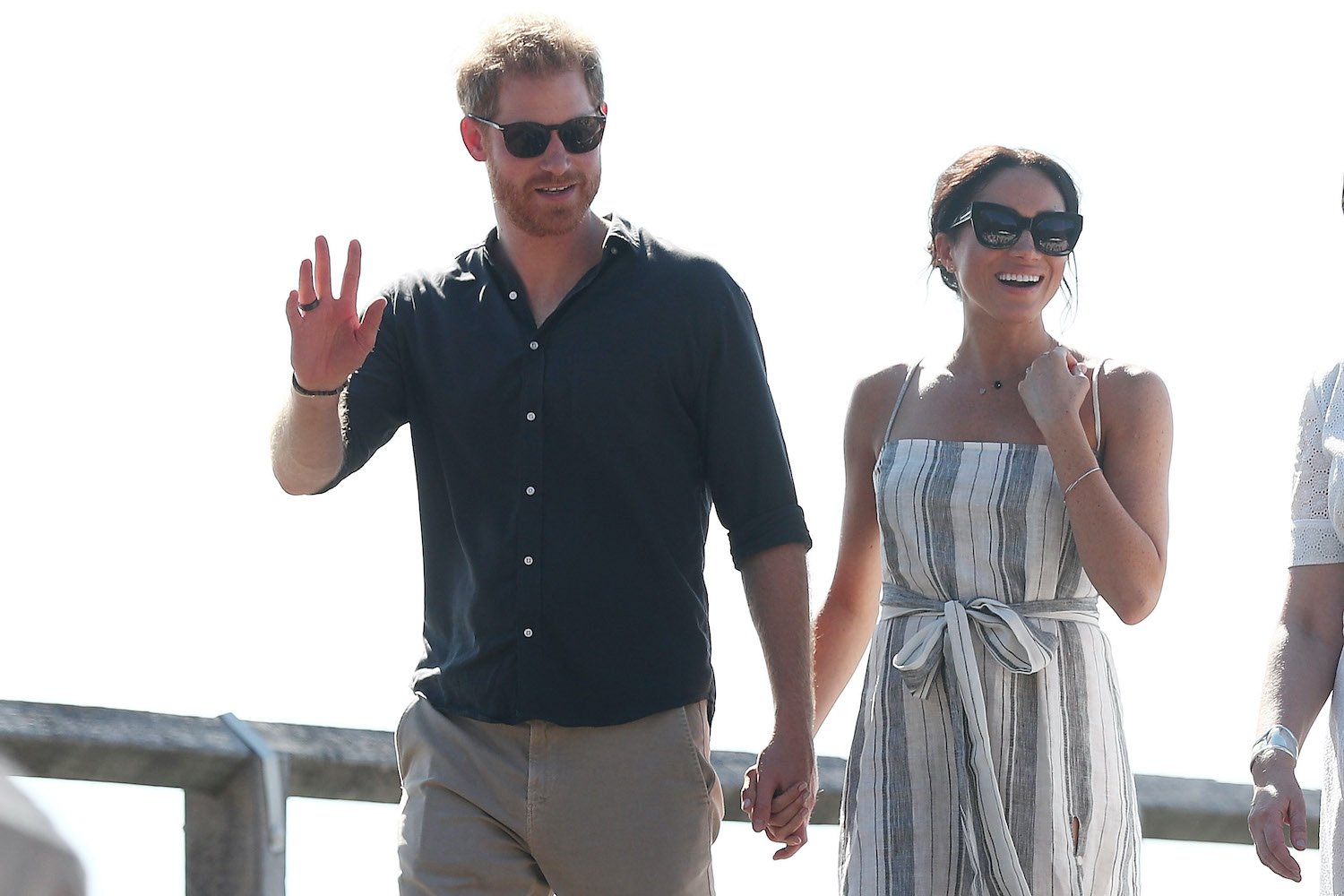 Prince Harry and Meghan Markle announced their plan
In January, Prince Harry and Meghan posted the details of their surprising plan on Instagram. They wanted to step back from senior royal duties and split their time between the UK and North America. Queen Elizabeth held a meeting to iron out the specifics and the Sussexes came out of it with an official date to exit their royal duties completely.
Prince Harry addressed the exit plan during a speech he delivered at an event. "The decision that I have made for my wife and I to step back is not one I made lightly. It was so many months of talks after so many years of challenges," he said at the time.
"And I know I haven't always gotten it right, but as far as this goes, there really was no other option," he added.
Expert claims Prince Harry is 'desperate to please' Meghan
Prince Harry and Meghan made their decision together, but their critics believe that Meghan played more of a role in the plan than Harry, with one royal expert claiming that this is an example of how Prince Harry is "desperate to please" his wife.
Author Lady Colin Campbell, who wrote the new book Meghan and Harry: The Real Story, shared her opinions about the couple's relationship. While she believes they "have a very strong relationship" and that Prince Harry is "besotted with her," she also claims that Prince Harry just wants to please Meghan.
"In my opinion, Harry is a much less intelligent character than Meghan is,' the author told new! magazine (via Daily Mail). "And I think he's so desperate to please her and go along with whatever she says, no matter how ill-conceived it is. He is that besotted with her."
Campbell continued, "She wears the trousers and is as dominating, charming and captivating a personality as Princess Diana was in her marriage."
That need to please Meghan could be 'damaging,' an expert claims
Campbell isn't the only one to believe that Prince Harry goes above and beyond to please Meghan. One royal expert thinks that need to make the duchess happy could be damaging to Harry.
"As he said before the wedding, 'What Meghan wants, Meghan gets.' He's very, very keen on making her happy, I think to the detriment of [Harry]," royal biographer Angela Levin explained during an interview on the Australian news show 60 Minutes.
Levin also said that Meghan "wears the trousers" in their marriage and that Prince Harry was looking for a "spiky woman" with "strength and opinions of their own." She called Meghan "too spiky," however, adding, "I don't think she finds it very easy to bend a bit and come to a compromise."