Prince Harry and Jill Biden Are Really Good Friends
Prince Harry might be figuring things out now that he's no longer a senior working member of the British royal family, but has a great support system around him. In addition to his wife, Meghan, Duchess of Sussex, he also has a great circle of close friends in the States.
In fact, the Duke of Sussex is very close friends with future first lady, Jill Biden, so much so that President-elect Joe Biden once gave a cheeky comment about their bond.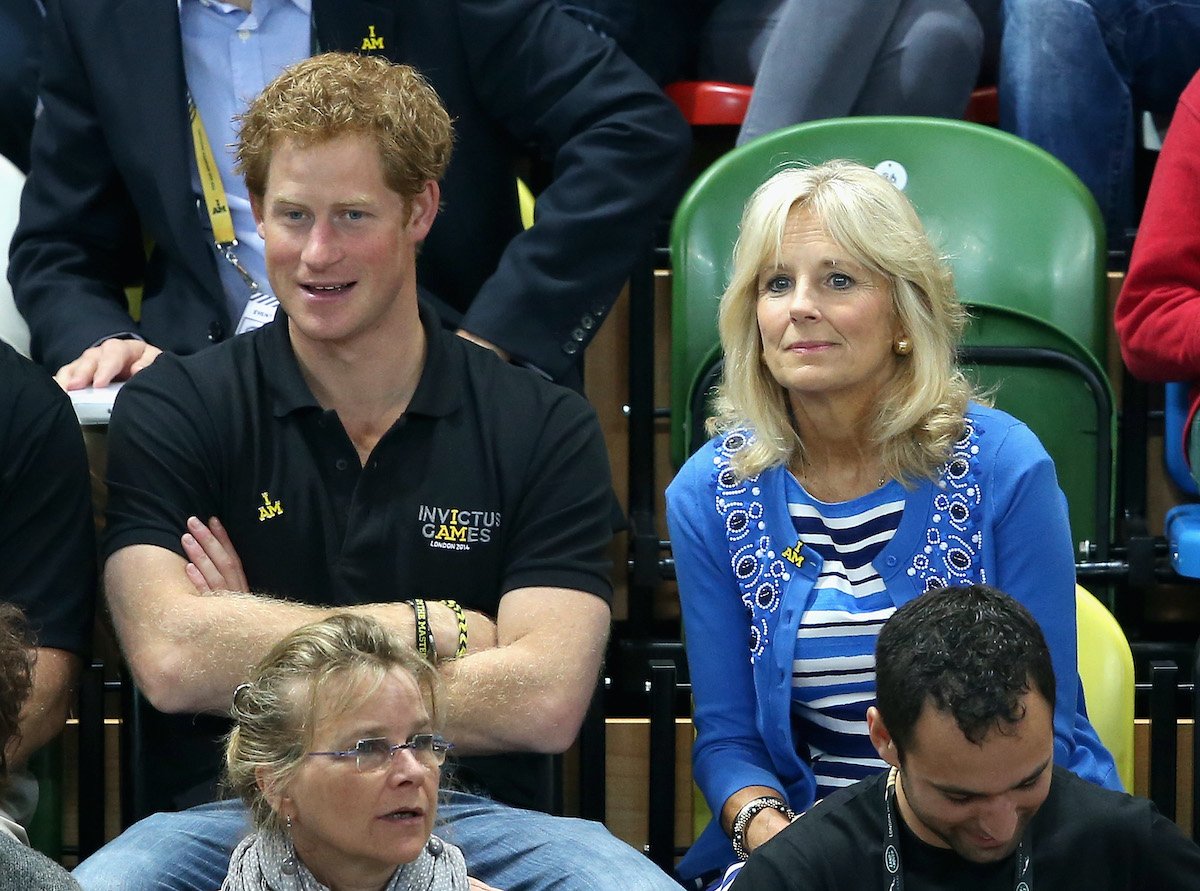 Meghan Markle and Prince Harry have a close inner circle of friends in LA
In addition to Oprah Winfrey, who helped the Sussexes link with Tyler Perry when they first moved to LA, the Sussexes have a tight-knit inner circle including Serena Williams, David Foster, Katherine McPhee, and others. Meghan also spent some time doing yoga with Adele.
Harry has been accused of abandoning his U.K. friends. However, it appears that some things went down when Meghan met Harry that the prince did not like.
"He wants to purge all the backstabbers who have come out of the woodwork and criticized them since the announcement," an alleged source exclusively told Radar Online. "Meghan has been helping him delete these people from his life, not just via social media but wiping their numbers and addresses from his contacts book and shredding any photos or letters they may have exchanged over the years."
RELATED: Prince Harry and Meghan Markle Have 'Torpedoed' Their Chances of Returning to the Royal Family After Bombshell Book, According to Sources
Prince Harry is really happy in California
With their new home in Santa Barbara and the newfound privacy they have now that they are outside of the British royal family, the prince is apparently thriving in California, even though he misses his family.
"I am loving it. It's fantastic," he revealed via Daily Mail. "What I need is a few mini rugby balls that I can get Archie involved with the game…I've got a little bit of space outside which we're fortunate enough to have. We've got a whole Rugby League world cup coming next year. I definitely plan on coming back. I would have been back already had it not been for COVID."
Prince Harry is good friends with Jill Biden
Now that Biden is set to be the future first lady, we might see Meghan and Harry at the White House. In fact, the prince is very close with Dr. Biden. Prince Harry grew close with President Barack Obama and former first lady Michelle Obama as well as the current President-elec and his wife during the Obama administration.
However, the prince is especially close to the future first lady. Biden attended the prince's first-ever Invictus Games in London, and she attended again in 2016 and 2017. The pair bonded over the military, and in 2014, when Jill attended the Invictus Games, newspapers wrote that the prince "had this blonde woman on his arm" everywhere he went at the Games.
The President-elect even joked about his wife and the prince's bond, saying via Marie Claire, "Jill went to London for the last Games. She spent too much damn time with Prince Harry."