Prince Harry On the Real Reason He and Meghan Markle Left the Royal Family
Prince Harry and Meghan Markle's decision to quit the royal family is one of the biggest scandals to hit the monarchy in recent memory. The couple announced their stunning decision at the beginning of January and are expected to make things official this spring. While there are plenty of reasons why Prince Harry decided to step down, the Duke of Sussex recently revealed the real reason he and Meghan, Duchess of Sussex, left the royal family.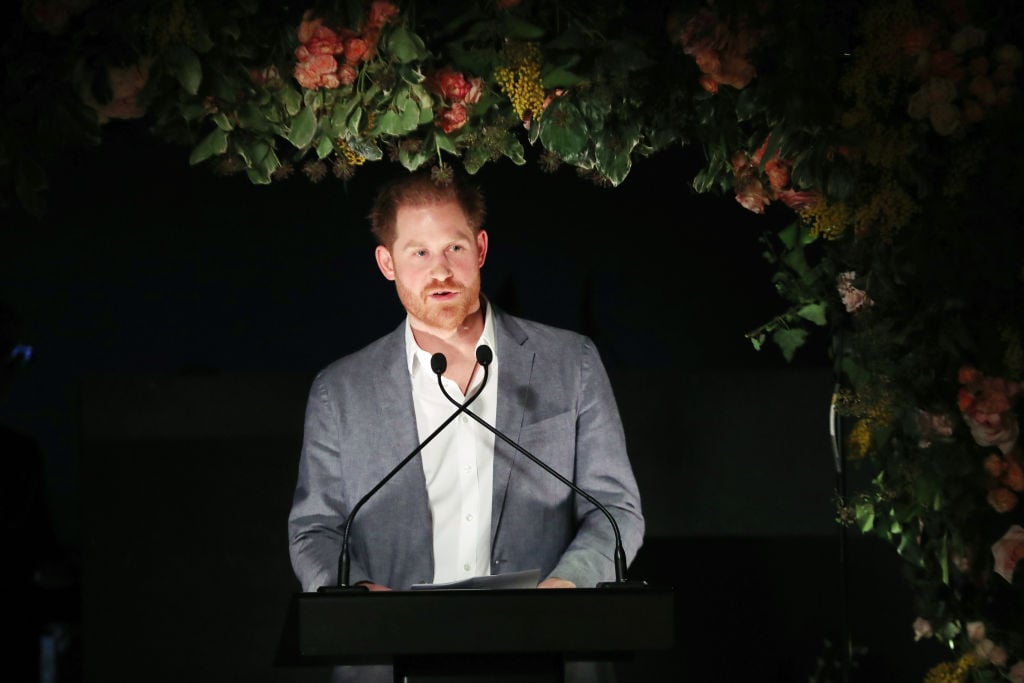 Inside Prince Harry and Meghan Markle's exit
Taking to social media, Harry and Meghan announced their exit at the beginning of the year in what proved to be a shocking move for fans and the royals alike. The couple did not go into a lot of details about why they are stepping down, but they did reveal their plans for the coming months.
The two are looking to establish a second home somewhere in North America and will no longer rely on public funds. They are also stepping back from all of their royal duties and will lose their HRH titles as a result.
Meghan has remained very quiet in the wake of Megxit, though Prince Harry has opened up about the decision on two separate occasions. And during his most recent public engagement, Harry revealed the real reason why he and Meghan were forced to walk away.
Why did the Sussexes leave the royal family?
In what proved to be their first joint appearance since their announcement, Harry and Meghan recently attended a summit in Miami. According to Express, Prince Harry was one of the main speakers at the event, in which he talked about his mental health struggles that stem from his mother, Princess Diana's, tragic death.
Eyewitnesses say that Harry opened up about his childhood and admitted that he still undergoes therapy to deal with the loss of his mom. He also revealed that living under constant pressure from the British press was something that he did not want Meghan and his son, Archie Harrison, to endure.
"He talked about how the events of his childhood affected him and that he has been talking to a mental health professional," a source shared. "Harry also touched on Megxit, saying while it has been very difficult on him and Meghan, he does not regret their decision to step down as senior royals because he wants to protect his family. He does not want Meghan and their son Archie to go through what he did as a child."
Considering everything Prince Harry experienced as a child, it is totally understandable that he would want to protect his wife and son from suffering the same fate.
Meghan also reportedly shared a few words at the event. The former actress allegedly talked about her love for Harry and how much support he has given her over the past few years.
Prince Harry and Meghan Markle face new criticism
While it is good to know why Harry and Meghan really left the royal family, they are officially in the hot seat for attending the summit, which was sponsored by JP Morgan.
Prince Harry and Meghan have been very supportive about raising awareness of climate change over the past two years. Yet showing up at an event funded by a company like JP Morgan has raised a lot of eyebrows in the environmental advocacy community.
JP Morgan has come under fire in recent years for undertaking fracking in the Arctic. This goes against what Harry and Meghan have preached, especially when it comes to reducing fossil fuel emissions around the world.
To make the situation even worse, Harry and Meghan were allegedly paid for speaking at the event. The couple reportedly took home between $500,000 – $1 million for attending the summit.
How do Canadians feel about Megxit?
Controversies aside, there is one country that absolutely loves the idea of Harry and Meghan leaving the royal family. Over the past few weeks, Harry and Meghan have been living in a rented house on Vancouver Island and are reportedly looking to remain in the country.
The two have a history in Canada, so it makes sense that they are spending time in the area. Meghan lived in Toronto while she worked on the show, Suits, while Harry has hosted an Invictus event in Canada in the past.
In light of Prince Harry and Meghan's love for Canada, the High Commissioner of Canada to the UK, Janice Charette, recently opened up about the possibility of the Sussexes buying a home in the region.
"The most important thing is that they have selected Canada as a place they want to spend some time their family," she stated. "We're all absolutely delighted because of that. They have moved, at least temporarily, to Canada."
Prince Harry and Meghan Markle have not commented on the reports surrounding their exit from the royal family.