The Real Reason Prince Harry and Meghan Markle Moved to Canada
Prince Harry and Meghan, Duchess of Sussex, stunned millions of royal fans when news broke that they were stepping down as senior royals. It wasn't long ago that people from all over the world tuned in to watch their royal wedding and welcomed Meghan officially into the royal family. Unfortunately for Meghan, the vitriol of …
Prince Harry and Meghan, Duchess of Sussex, stunned millions of royal fans when news broke that they were stepping down as senior royals. It wasn't long ago that people from all over the world tuned in to watch their royal wedding and welcomed Meghan officially into the royal family. Unfortunately for Meghan, the vitriol of hate she received when she was engaged to Prince Harry only increased when she got married.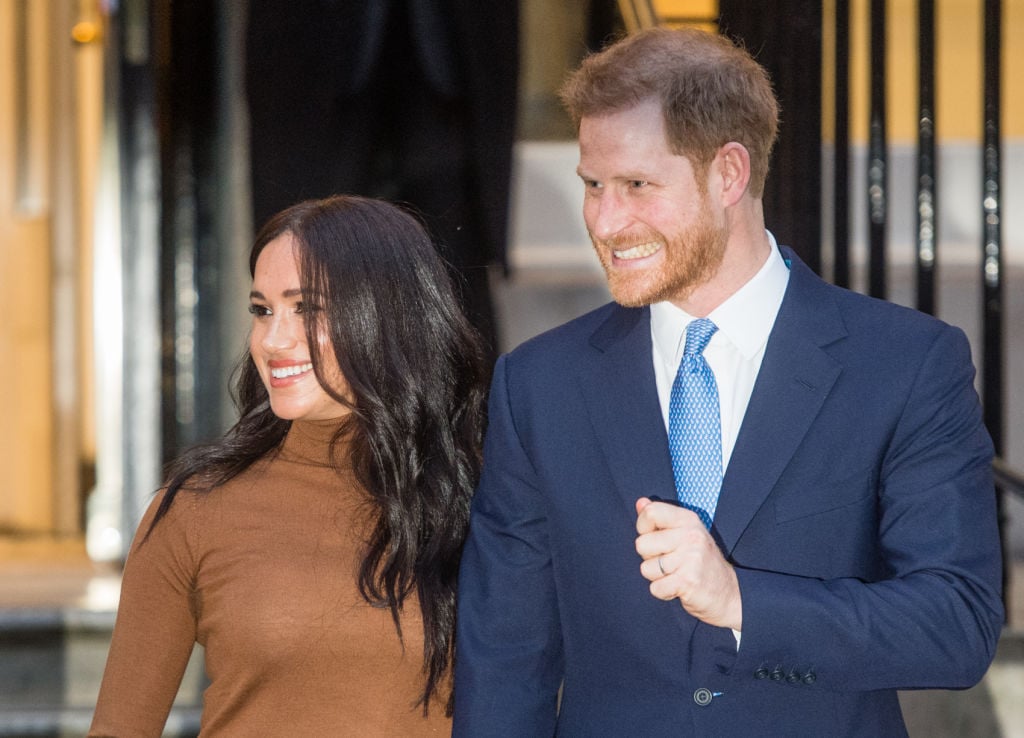 The media has treated Meghan unfairly since the royal wedding. And while many royals are subjected to intense scrutiny and criticism, Meghan's treatment seemed to take things to the next level. Not only was her privacy violated repeatedly, but she was also subjected to racist commentary. Things didn't even improve when she welcomed her now eight-month son, Archie, into the world. Instead, there were hundreds of news articles printed about Meghan not knowing how to hold her own baby and condemning her for daring to take maternity leave.
Prince Harry saw how the badly the media was treating his wife
Prior to the news of Prince Harry and Meghan stepping down as senior royals, the Duke of Sussex expressed his concern with the way his wife was being treated. He expressed that his deepest fear was to watch history repeat itself. He saw firsthand how the media could lead to a person's demise with his late mother, Princess Diana. He vowed that he would do everything in his power to protect his family.
A man of his word, Prince Harry revealed in his statement that he and Meghan were taking a step back from royal life. They announced that they would be splitting their time between North America and the UK. It seems that for the time being, they have landed on Canada as a good dwelling spot for their small family. But, why did they chose that locale? Glamour reported that in a recent interview for an ABC news special Royal Divide: Harry, Meghan and The Crown, Prince Harry's close friend, Nacho Figueras spoke out about why the royal couple made this decision.
Nacho Figueras explains why Prince Harry is leaving the royal family
"I spoke to Harry a few days ago. He has suffered a lot from all of the things that have happened to him. He wants to live a normal life, as normal as his life is going to be right? Because when you have a thousand paparazzi outside your house in Canada waiting to get a picture of your son that's not very normal," the soccer player shared about his long-time pal. Of course, this wasn't the first time that Figueras has defended his close friend. When Prince Harry received flack for attending a charity polo match shortly after Archie was born, Figueras stood up for him in the media.
Prince Harry wants a better life for his wife and baby
Figueras went on to share that Prince Harry's history with the media was another determining factor for the move. "He's protecting his family, he's protecting his wife and his child – he was a son of someone that has suffered the attack from the press firsthand, and it's undeniable, and he doesn't want for that to happen to his family," Figueras concluded. Hopefully, Meghan and Prince Harry are able to eventually find the peace they're looking for.