Prince Harry Used to Make Camilla Parker Bowles 'Unnerved' With 'Resentful Stares' and 'Long Silences,' Author Claims
When Prince Harry was a child, his father, Prince Charles, had an affair with Camilla Parker Bowles. In 2005, Charles and Camilla got married.
According to a royal author, Harry and Camilla have had a rough relationship. The author even quoted a source who claimed that Harry used to give Camilla "resentful states" and "long silences."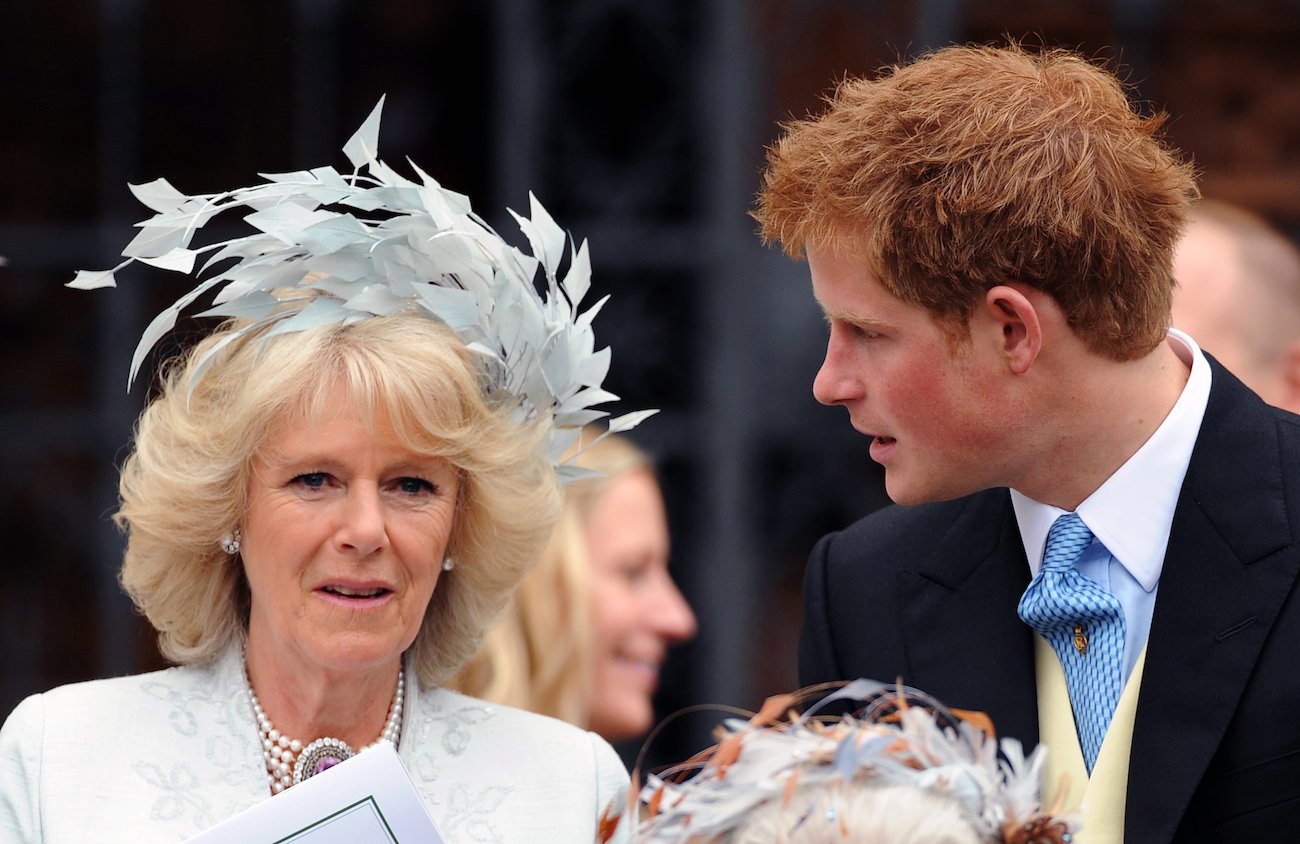 Prince Harry once showed approval for Camilla Parker Bowles 
When Charles and Camilla married, Harry and his brother, Prince William, attended the wedding. Harry also talked positively about his stepmother to the press.
"To be honest, she's always been very close to me and William," Harry said (per Mirror). "She's not a wicked stepmother. Look at the position she's coming into. Don't feel sorry for me and William, feel sorry for her. She's wonderful woman and she's made our father very, very happy which is the most important thing. William and I love her to bits."
Harry reportedly used to give Camilla 'resentful stares' and 'long silences'
According to Princess Diana's biographer Tina Brown, Harry and Camilla's relationship actually got off to a rocky start.
Brown quoted a courtier in her new book, The Palace Papers (via Express): "When the younger boy was eventually prevailed upon to be in the presence of Mrs Parker Bowles, he unnerved her with long silences and smouldering, resentful stares."
Brown also went on to claim that Harry and Camilla still do not get along well and that Harry "can't stand" his stepmother. This is in contrast to Prince William, who has grown to be more accepting of Camilla.
"William has accepted Camilla in terms of what she means to his father," Brown said. "He's been grown-up about it. 'My father loves this woman, I can't fight it, so I won't. Harry, on the other hand, can't stand Camilla, he doesn't want Camilla to be queen, he's very angry that it's happening. He has not made his peace with it and he probably never will."
Harry's upcoming memoir is rumored to have negative words about Camilla
After moving to the United States in 2020, Harry signed a deal with book publisher Penguin Random House. The prince has shared that he will release a memoir in late 2022. There are rumors that the book will "heavily" feature Camilla, and Brown believes Harry might talk negatively about her.
"Because Harry's not going to go after the Queen, she's sacrosanct," Brown said. "And he probably won't go after Kate, whom he's very fond of. But he will go after Charles and Camilla and maybe William."
However, Harry's biographer Omid Scobie believes the memoir will not be a "burn book."
"I think as much as the press want this to be a burn book and an attack on the institution, this is more just about his story," he said on the Royally Obsessed podcast. "And, of course, his story is so much more than just the few years of his life as the Duke of Sussex."
Scobie continued, "I think for people expecting that warts and all moment, it's not going to happen. That said, it's still going to be fascinating."