Prince Harry May Be Forced to Return to the UK, Expert Claims
Prince Harry might have to return to the UK, a royal expert claims, even though he and Meghan, Duchess of Sussex are currently establishing the next chapter of their lives. Royal biographer Angela Levin believes that Meghan won't come with her husband should he need to return.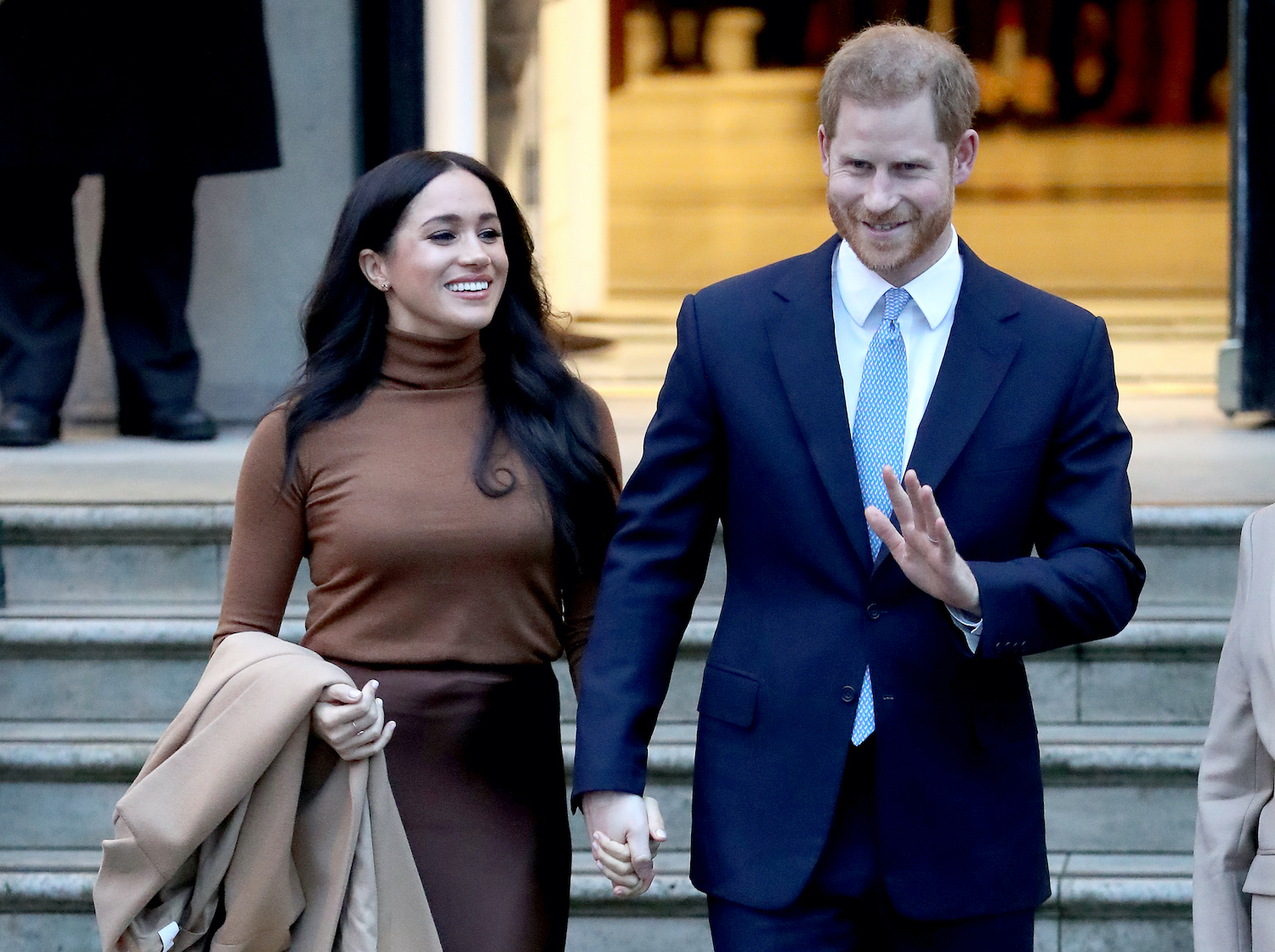 Prince Harry and Meghan Markle opted to live out of the spotlight
Earlier this year, Prince Harry and Meghan announced their plans to step back from their royal duties in an attempt to escape the royal spotlight by splitting their time between the UK and North America.
Queen Elizabeth met with Harry, Prince William, and Prince Charles to discuss the Sussexes' plan and ultimately set a final date for their royal duties. Prince Harry and Meghan weren't able to split their time as they hoped and made their official exit on March 31.
Prince Harry remarked in a speech he delivered for supporters of Sentebale, "The decision that I have made for my wife and I to step back is not one I made lightly. It was so many months of talks after so many years of challenges. And I know I haven't always gotten it right, but as far as this goes, there really was no other option."
Will Prince Harry return to the UK?
During an appearance on talkRADIO with Mike Graham, Levin was asked about Prince Harry and Meghan's exit.
"[Finding Freedom author] Omid Scobie only the other day gave another interview in which he said 'oh yes, Meghan and Harry want to come back to the United Kingdom to carry out their charitable works,' having clearly been instructed to say that by her," Graham said.
Levin answered, "It would seem that she has also said that she absolutely doesn't want to come back because she had such a horrid time. It was ghastly in every way and she's even said that she gave up her life for it and what a waste of her life it's been."
"Of course it was only just over two years so she has got plenty left," she added.
Levin noted that Prince Harry may have to return to the UK. "I think Harry might come back," Levin explained. "He will need to because of his visa, he cannot stay there indefinitely. Otherwise, he gets citizenship and there is a lot of tax implications, but he might very well come back."
"I hope he does because his grandparents and his father and even William, even though they are not pals at the moment… he's family. I don't think Meghan will and I am certainly sure that they won't bring Archie." 
Another expert believes Prince Harry and Meghan Markle have no plans to return
Though Levin thinks that Prince Harry may have to come back, royal expert Marlene Koenig told Express in June that she believes the couple won't return, saying, "Absolutely not, not going to happen. They have made their decision and the queen has accepted it."
"They will keep in touch with their charities and the system will be reviewed after a year," Koenig explained. "By that time I think they'll be on a financial foothold for themselves, and they will have made more decisions on where they are going to live and what their new non-profit will be."
She added, "I think they've made their decision and I don't think there's any going back."