Prince Harry's Meeting With Queen Elizabeth Was 'Pointless' as His Upcoming Memoir Will 'Reopen Wounds,' Commentator Says
Some people believe Prince Harry's meeting with Queen Elizabeth could be a sign of reconciliation. However, a royal commentator has expressed some skepticism about this idea.
Prince Harry and Meghan Markle recently traveled to the Netherlands to attend the 2022 Invictus Games. On the way there, the couple stopped by England to visit Queen Elizabeth.
Some onlookers believe the meeting might have been a chance at reconciliation after Harry and Meghan's explosive Oprah Winfrey interview last year. However, a royal commentator is not very optimistic about the meeting healing old wounds.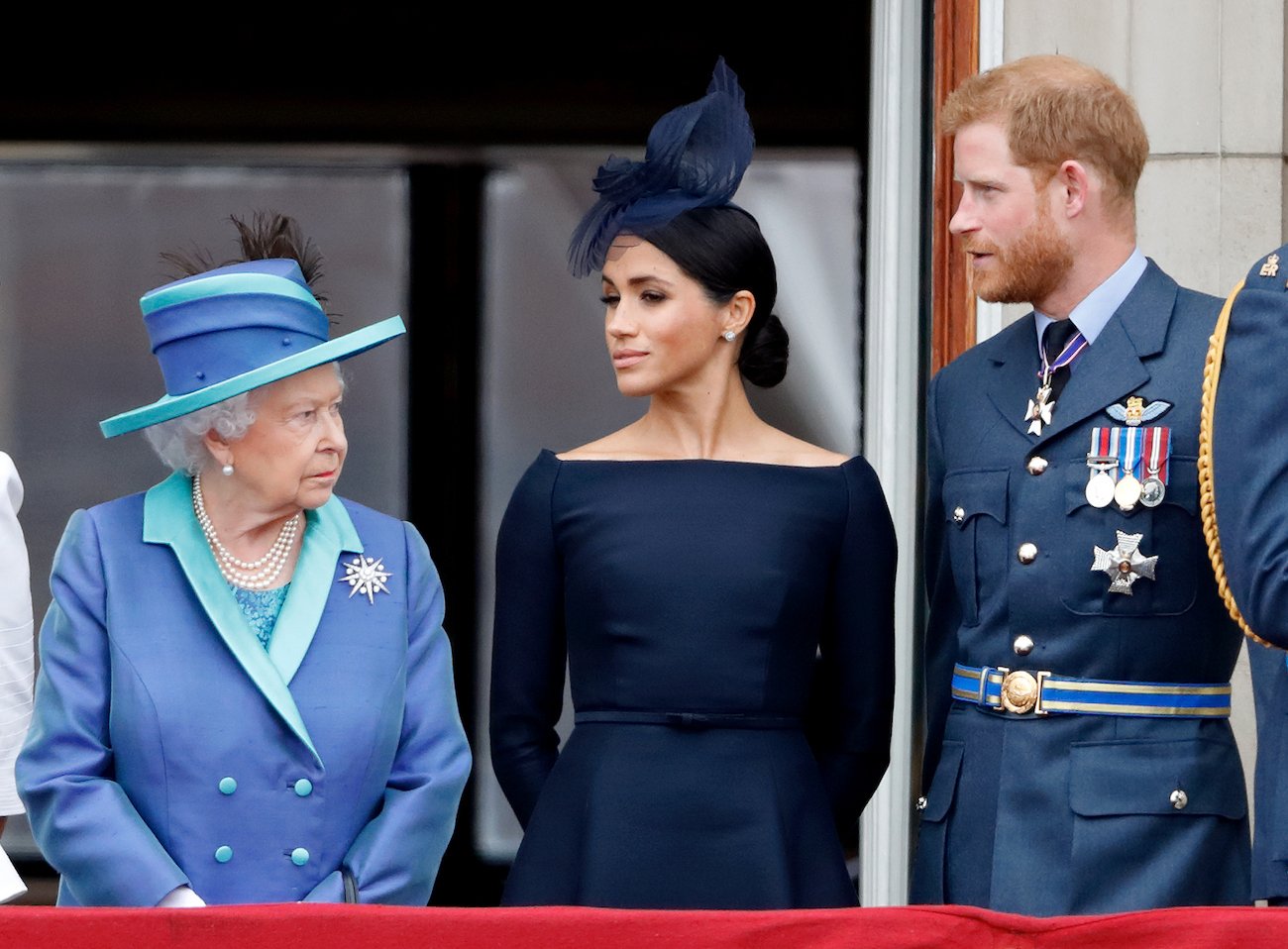 Prince Harry and Meghan Markle met with Queen Elizabeth recently
After Harry and Meghan stepped down as senior royals in 2020, the couple has primarily stayed in the United States. They've made very few visits to the United Kingdom in that time. While Harry did go back to his home country twice in 2021, Meghan had not been back since moving to the U.S.
On April 14, the Duke and Duchess of Sussex made headlines when they visited Queen Elizabeth at Windsor Castle. Not much is known about what they discussed at the meeting. However, Harry later talked a bit about it in an interview with the BBC.
"She had plenty of messages for Team UK which I've already passed on to most of them," he said (via the Mirror). "So, it was great to see her, and I'm sure she would love to be here if she could."
Commentator says the Sussexes' meeting with the queen was 'pointless'
While some onlookers hope the Windsor meeting could be a sign of reconciliation between the Sussexes and other royals, commentator Peter Ford has expressed some skepticism. According to Ford, Harry is releasing a memoir later this year rumored to include damaging remarks about the royal family. The revelations in that book could lead to more hurt.
"Whatever bridges were built, and if this was about smoking a peace pipe, it's all fairly pointless," Ford said on the Australian show Sunrise. "Because that book is coming out in a couple of months' time, and that is going to once again reopen a lot of all wounds."
Prince Harry might have 'toned down' negativity in his memoir, another expert speculates
Recently, The Telegraph also reported the royal family invited Harry and Meghan to join them on the Buckingham Palace balcony for Queen Elizabeth's Platinum Jubilee celebration in June. However, it is unclear whether the Sussexes will actually appear or not.
According to historian Christopher Joll, this could signify that Harry has "toned down" some negative content in his book.
"He has promised a kiss and tell memoir which Penguin Random House paid him a multimillion-pound advance for," Joll said (via Express). "Well if he's reconciled with the Royal Family to the point that he's able to appear on the balcony with them, surely he will have toned down the contents of his memoirs.
Joll added, "If he tones down the contents of his memoirs, Random House won't be very happy about that. You can't be a commercial celebrity and a royal at the same time."