Prince Harry and Meghan's Daughter Lilibet Will Miss Out on Big Tradition Unless Queen Elizabeth II Mails Them 1 Item
Prince Harry and Meghan, Duchess of Sussex welcomed their daughter, Lilibet Diana Mountbatten-Windsor, on June 4. In a statement, the pair said: "We were blessed with the arrival of our daughter, Lili. She is more than we could have ever imagined, and we remain grateful for the love and prayers we've felt from across the globe. Thank you for your continued kindness and support during this very special time for our family."
The duke and duchess also revealed that Lili was born at the Santa Barbara Cottage Hospital in California. And since the Sussexes now live outside the U.K. and are no longer working royals some believe their daughter will miss out on one tradition her big brother, Archie Harrison, and many royals before her had. That is unless Queen Elizabeth II decides to ship a precious item across the pond.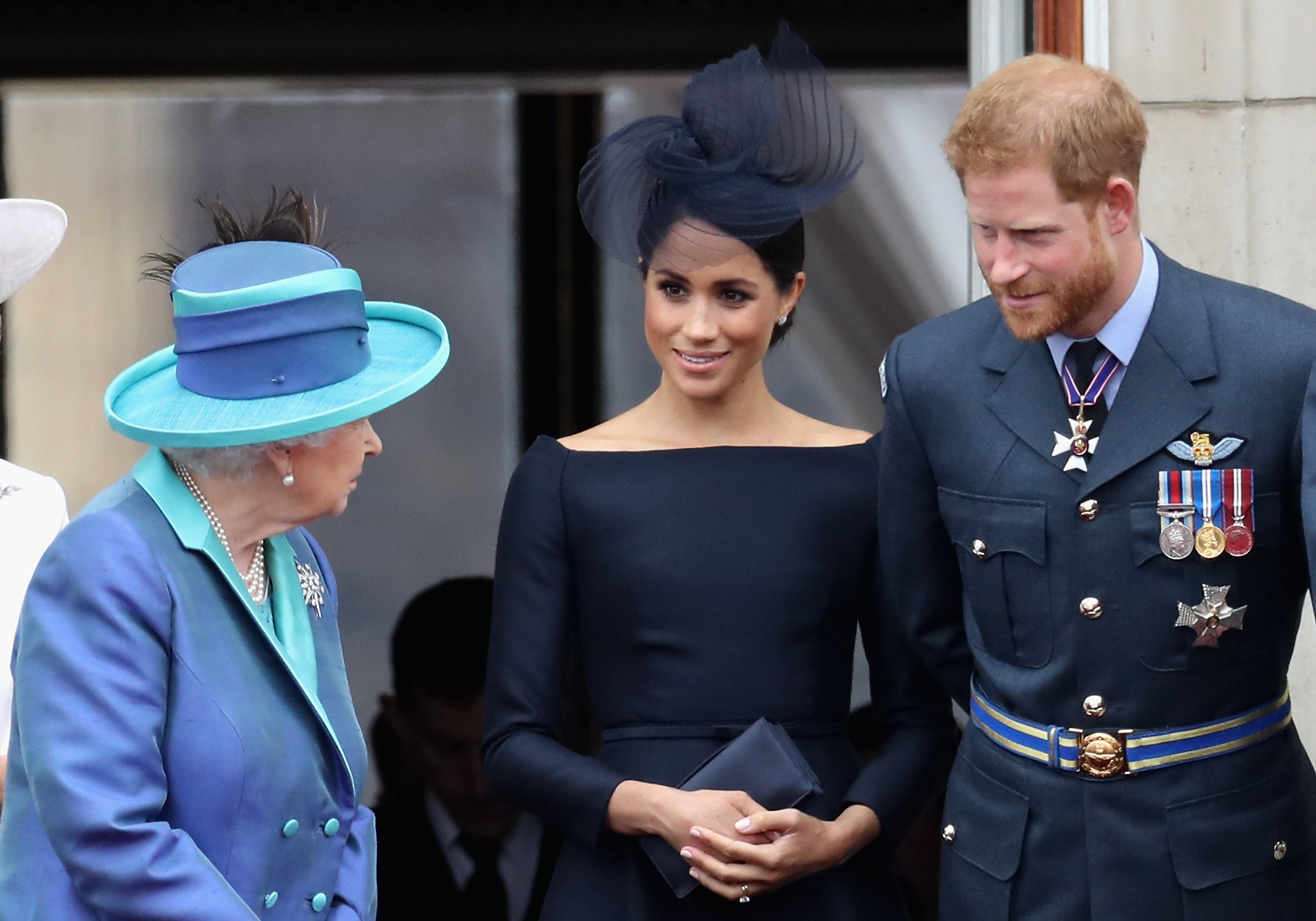 The question on the minds of many royal fans
Following Lilibet's birth, many royal fans have questioned if and when she will be baptized and if the Sussexes would return to the U.K. for that.
So far there has been no indication of what Meghan and Harry plan to do but if they do not return Lili will likely miss out on wearing a precious heirloom that all of the queen's great-grandchildren — including Prince George, Princess Charlotte, and Prince Louis — got to. 
The tradition Lilibet will miss out on if the queen doesn't ship specific article of clothing to California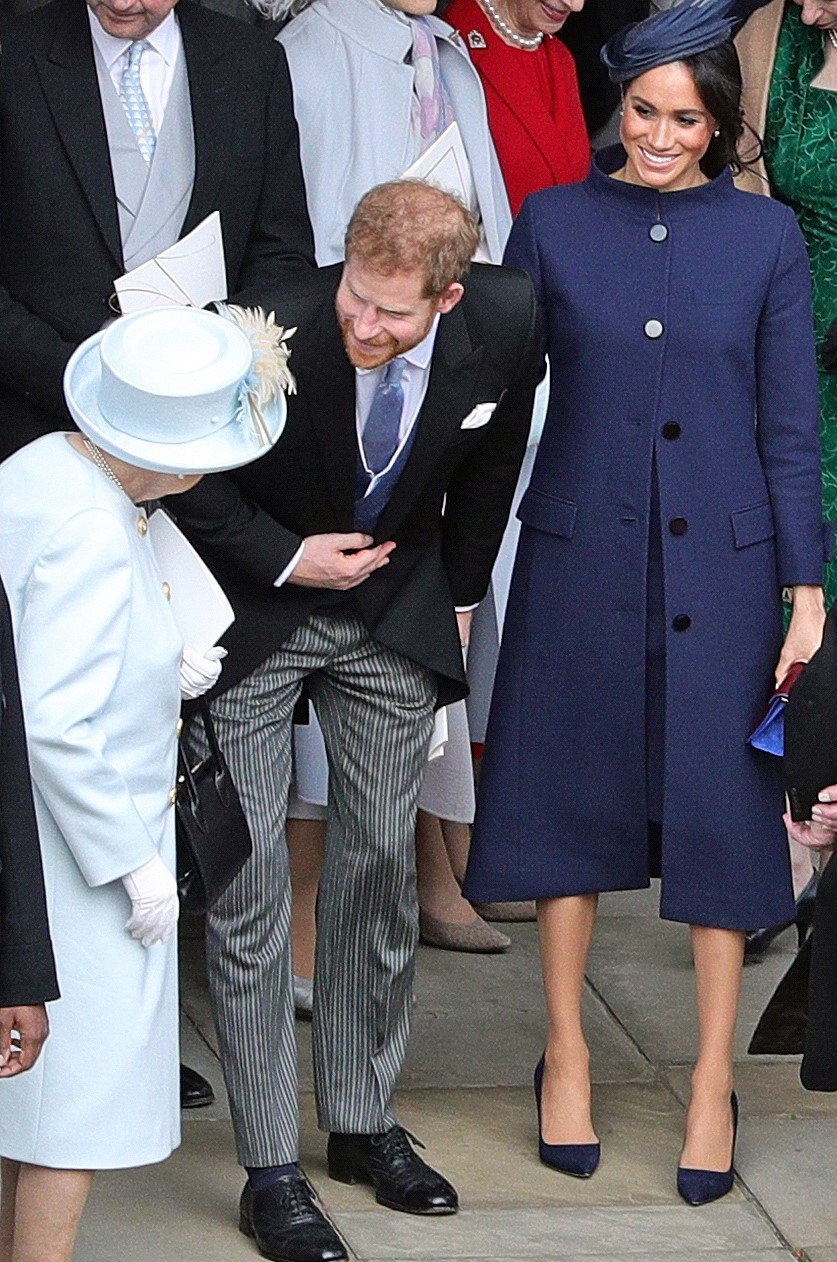 RELATED: Queen Elizabeth Changing Policy of Staying Silent and Will Now Publicly Correct Harry and Meghan When They Cross Line, Experts Warn
The monarch's great-grandchildren, including Archie, have all worn a special christening gown for their baptisms. The gown is an exact replica of the dress that Queen Victoria commissioned for the royal baptism of her daughter Victoria in 1841. A total of 62 royal babies donned the gown which was retired in 2004 following the christening of the Queen's granddaughter Lady Louise Windsor. The queen's wardrobe advisor replaced it with the replica that has been worn by each royal newborn at their respective christenings since 2008.
But if the Duke and Duchess of Sussex don't return to the U.K. for a baptism, Lilibet likely won't get to wear it.
"I will be very, very surprised if the baby is baptized and if they come to the U.K. I certainly do not think the christening gown will be sent to California.," royal historian Marlene Koenig told The Express. "Not as an insult but just because it's expensive and even sending it as express mail or through the British embassy, you're still having some problems."
When and where Lili's brother, Archie, was christened
RELATED: When Prince Harry and Meghan Markle Could Release the First Photos of Baby Lilibet
Meghan and Harry's son was baptized two months after his birth when the couple still lived in the U.K. on July 6, 2019.
Archie's christening was a private affair that took place in St. George's Chapel at Windsor Castle. The Archbishop of Canterbury Justin Welby presided over the christening as Archie was baptized into the Church of England and welcomed into the Anglican faith.
Those who attended Archie's christening included Prince William and Catherine, Duchess of Cambridge as well as Prince Charles; Camilla, Duchess of Cornwall; and Meghan's mom, Doria Ragland. Princess Diana's sisters, Lady Sarah McCorquodale and Lady Jane Fellowes, were also in a photo from the event. In that picture, the Duchess of Sussex is holding Archie who is wearing that same christening gown many other royals have worn over the years.