Did Prince Harry and Meghan Markle Just Put Their $14M Montecito Mansion up for Sale?
After Prince Harry and Meghan Markle stepped down from their royal duties in March 2020, they moved to America. They initially relocated to a waterfront property in Vancouver Island before moving to Meghan's hometown of Los Angeles. There, they stayed at Tyler Perry's Beverly Hills estate before settling in Santa Barbara country where they purchased a mansion in Montecito.
Now, there are reports that the Duke and Duchess of Sussex are once again packing their bags and have put their "Chateau" up for sale. This has left some royal fans puzzled since the couple dropped a whopping $14 million on their new home and haven't been living there all that long. Well, we have the answer to what's going on.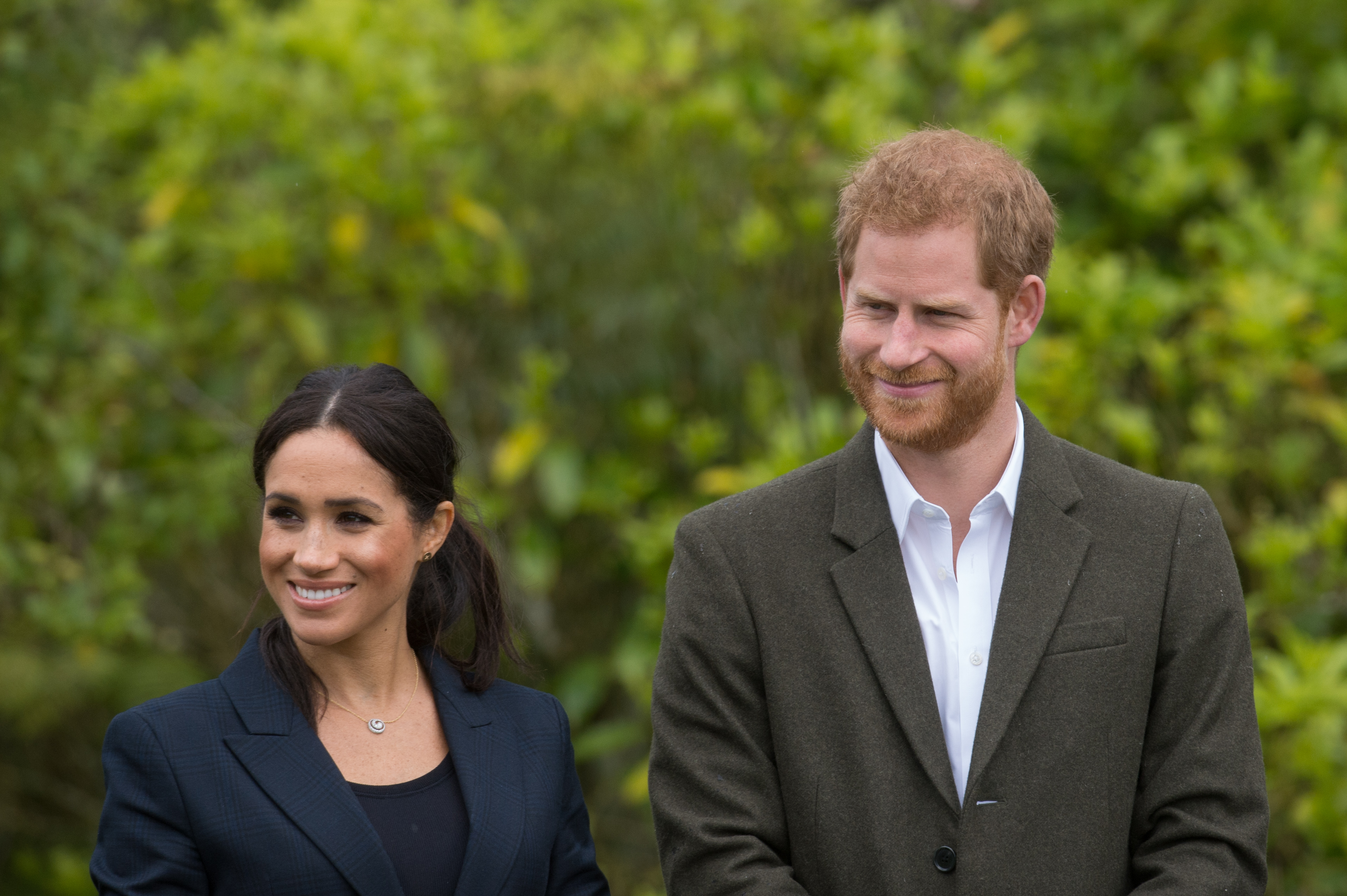 The Sussexes' Montecito mansion is nicknamed 'The Chateau'
The 18,000 square feet mansion Meghan and Harry bought is nicknamed "The Chateau." It sits on five acres of land and has both ocean and mountain views. It boasts 16 bathrooms, nine bedrooms plus a separate guest house with two more bedrooms and bathrooms. There's also a library, a sauna, a wine cellar, a game room, a gym, tennis courts, and an arcade.
Fans got a glimpse into the Sussexes' home in August 2021 when Meghan released a video to launch her 40×40 initiative for her 40th birthday. The duchess was seated in her office during the announcement and The Independent described the space noting that it "included room for a quartz crystal, placed on one corner, a gold vase filled with white flowers, a decorative glass bottle, and two white and gold trays, while viewers also noticed that the desk held multiple framed photos of Meghan's family."
Is the Sussexes's mansion up for sale already?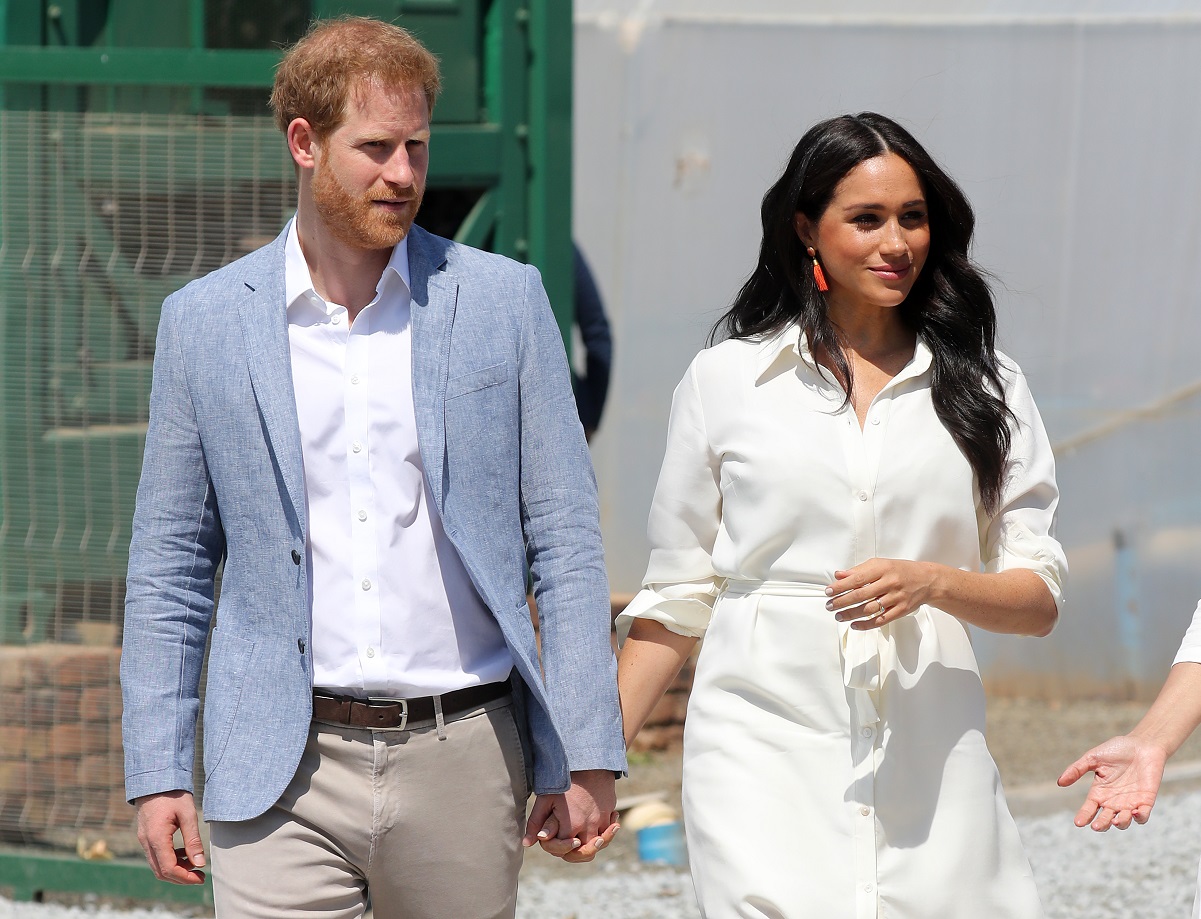 There are reports floating around that Meghan and Prince Harry have listed their property and are looking to move again. However, that's not the case. It seems the confusion about them putting their house on the market stems from when the neighbor next door to them put that property up for sale.
The New York Post noted that earlier this year the 16,668 square foot mansion right next to the duke and duchess's place hit the market with an asking price of $22 million. That home, which was built in 1999, has seven bedrooms and 13 bathrooms as well as an eight-car subterranean auto gallery, and a two-bay chauffeurs garage with security offices on the upper level. Like Meghan and Harry's estate, the property also offers the same breathtaking views.
Who are the duke and duchess's other famous neighbors?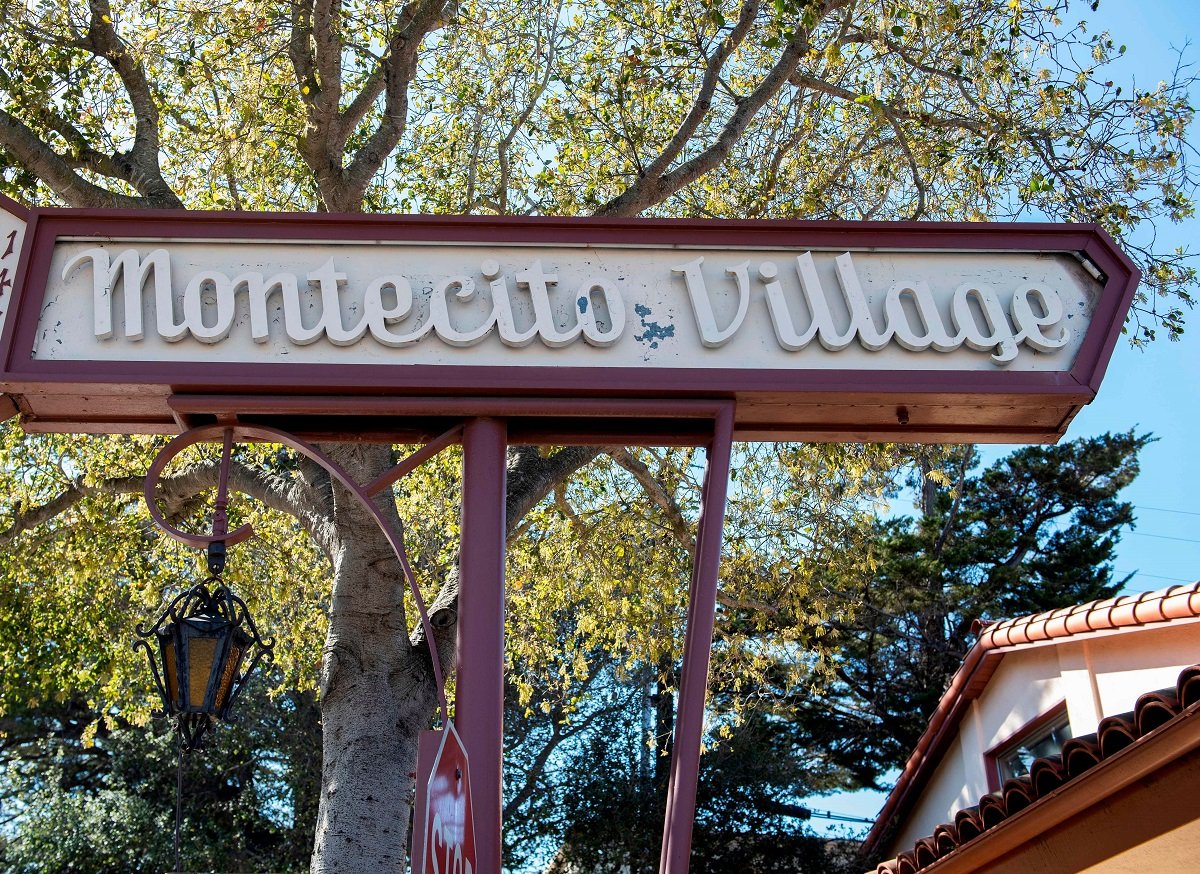 So it doesn't appear that the prince and former Suits star are moving out of town at this time. They were reportedly told by friends that with their privacy concerns Montecito would be the perfect place to raise their family.
According to Architectural Digest, there are plenty of famous faces who also call the area home. Oprah Winfrey lives there in her $50 million "Promised Land" ranch. Gwyneth Paltrow has a house there as does Meg Ryan. Rob Lowe has two estates in the neighborhood. And Ellen DeGeneres and Portia de Rossi own multiple properties in Montecito.
RELATED: Meghan Markle Is 'Completely Unrecognizable' From the Woman Harry Met and Fell in Love With, Royal Author Claims