Prince Harry and Meghan Markle Were 'Always Destined to Fail' as the Fab 4 With Prince William and Kate Middleton, According to Royal Author
Remember when the Fab Four was a thing? After Meghan, Duchess of Sussex joined the British royal family in 2018 she and Prince Harry, Duke of Sussex became known as the "Fab Four" along with Prince William, Duke of Cambridge and Catherine, Duchess of Cambridge. But, according to royal author Omid Scobie, the Fab Four was doomed from the start.
Prince Harry and Meghan Markle often stepped out with Kate Middleton and Prince William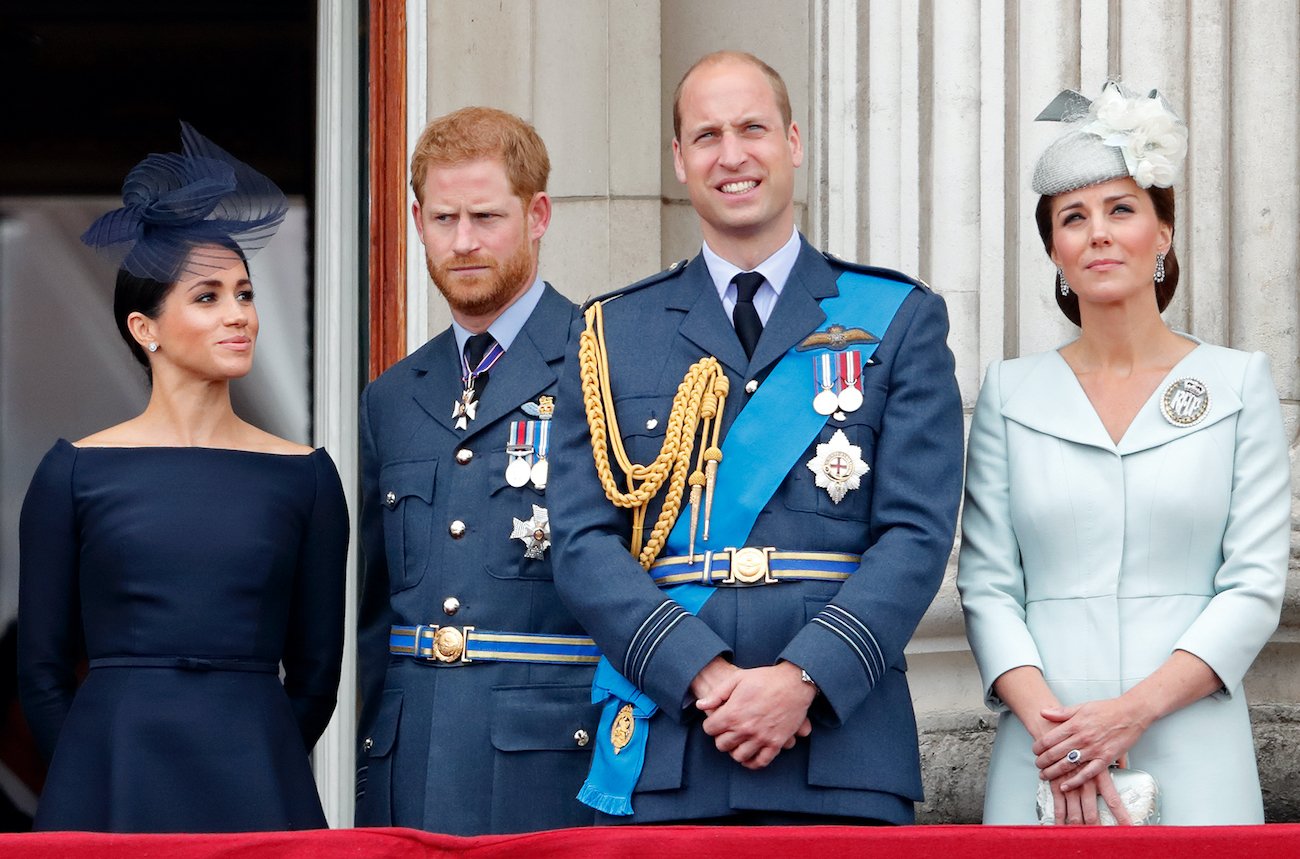 Prince Harry, Meghan, Catherine, and William worked together in their official capacity as senior royals. Not only would they show up at family events together like the annual Christmas celebrations at Sandringham, but they also shared an office until the royal households split in 2019.
The couples went took it a step further by working together on major projects. Meghan and Harry did charity work with William and Catherine through The Royal Foundation. The foursome appeared on stage at a forum in 2018. Meanwhile, they continued to show up at official outings together further cementing their status as the "Fab Four."
'Finding Freedom' author Omid Scobie says the Fab 4 'was always destined to fail' because Meghan Markle and Prince Harry weren't 'equals' with Kate Middleton and Prince William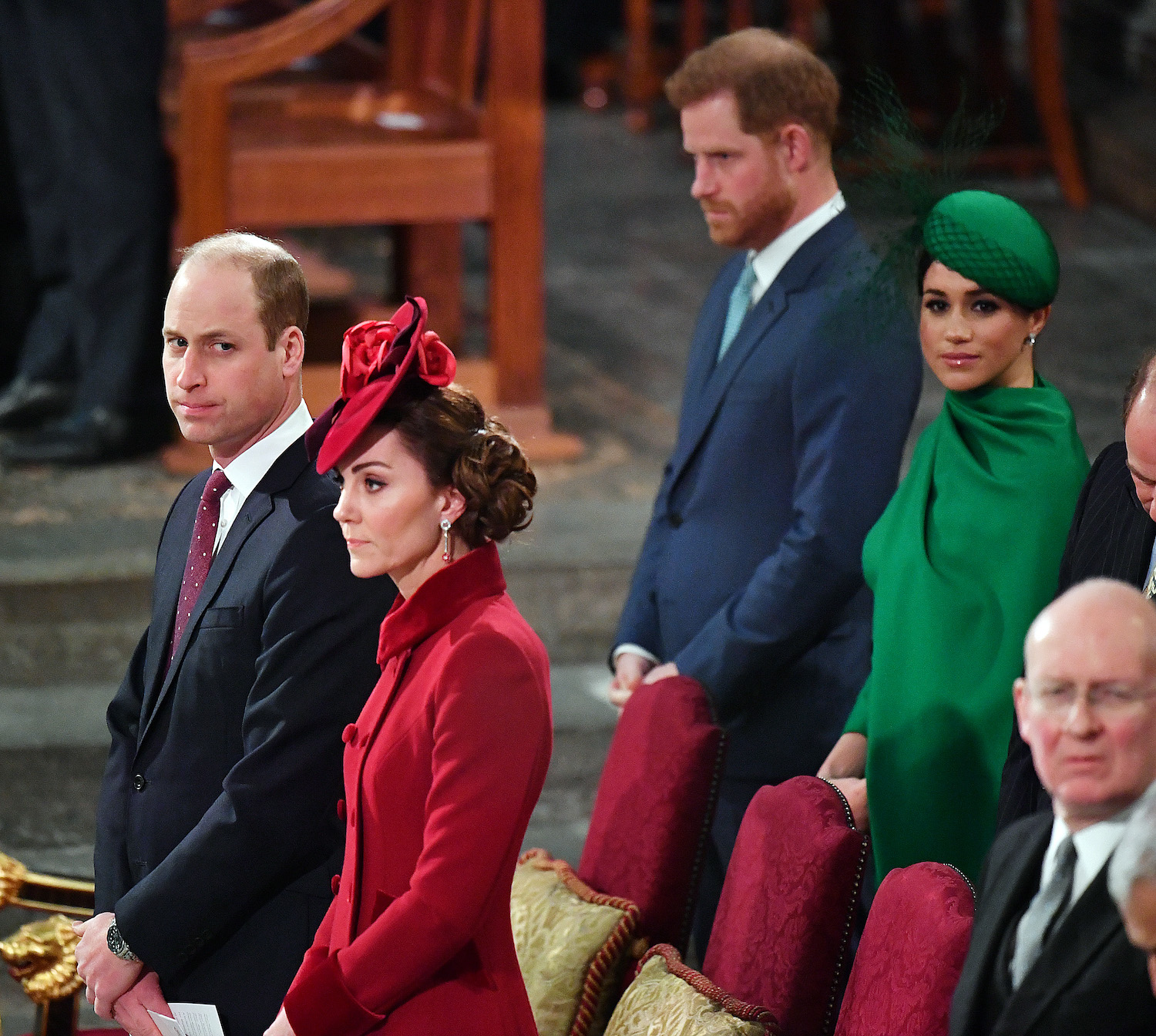 RELATED: Princess Charlotte and Prince Louis Will Probably Have a 'Less Royal Existence' Because of Prince Harry and Prince Charles, a Royal Author Says
Ahead of the release of a new edition of the 2020 biography, Finding Freedom: Harry and Meghan and the Making of A Modern Royal Family, Scobie spoke with ET about the Fab Four.  He told the outlet he doesn't think the group will ever reunite because it wasn't meant to last.
"The Fab Four was always destined to fail because neither of them were equals," Scobie said, referring to William and Harry's standings in the line of succession (William's currently No. 2 and Harry's No. 6). "These weren't four family members all on the same level, carrying out work together. It was kind of a Diana Ross and the Supremes situation."
Scobie added that the Duke and Duchess of Sussex had to "contend" with being lower in the Firm's pecking order.
Omid Scobie says the idea that Meghan Markle and Kate Middleton will help Prince Harry and Prince Harry repair their relationship is 'wishful thinking'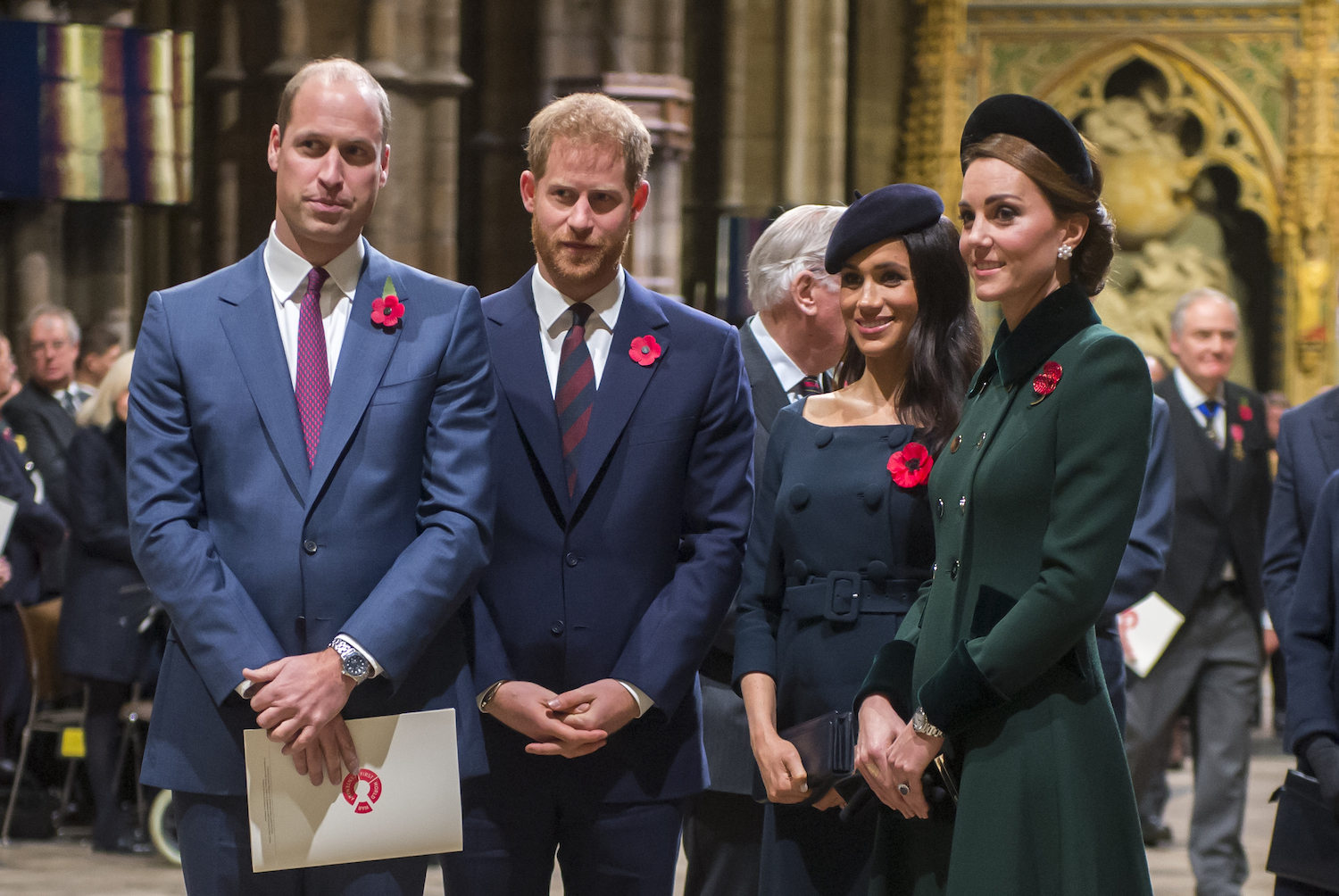 RELATED: The Couple Joining Prince William and Kate as New 'Fab Four' After Harry and Meghan's Exit Could Be a PR Nightmare
Things between Harry and William have been different in recent years. The Duke of Sussex memorably confirmed he and his older brother weren't as close as they once were in the 2019 documentary, Harry & Meghan: An African Journey. Will it be Catherine and Meghan who bring the brothers together again by getting closer themselves? Scobie said the idea's "wishful thinking." 
"I think it's wishful thinking when we see people say that Meghan and Kate are going to work on a Netflix project together or they're talking on the phone," he said. "I even read a story about how they're Zooming whilst making cakes or something, quite recently."
While royal watchers wait to see how the former Fab Four's relationship changes in the future the couples are forging ahead. Harry's has a memoir hitting shelves in late 2022. Meanwhile, details on Meghan's Netflix series continue to be released. As for William and Catherine, they're carrying out royal duties.