Prince Harry Says an Argument With Meghan Markle Inspired Him to Start Therapy
Prince Harry is opening up like never before about growing up in the royal spotlight, the tragic death of his mother, Princess Diana, and his decision to leave the royal family.
The prince has revealed that his new perspective, shift in thinking, and courage to walk away begin with therapy. However, the Duke of Sussex reveals that he would have never go to therapy if he hadn't argued with Meghan, Duchess of Sussex first.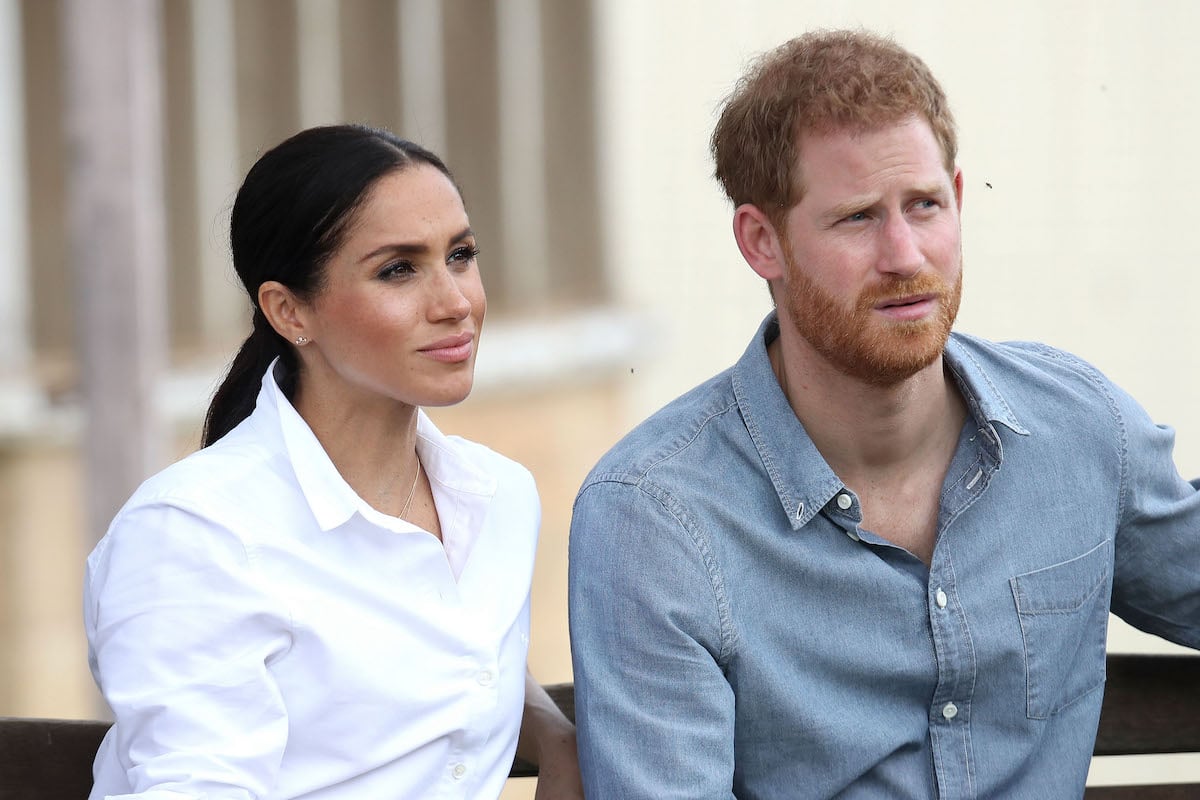 Prince Harry felt trapped in the British royal family for a long time
Prince Harry was ill-at-ease in the royal fold, long before he met Meghan. In fact, he initially wanted to leave royal life in his early 20s. "'For most of my life I've always felt worried, concerned, a little bit tense and uptight whenever I fly back into the UK, whenever I fly back into London," Harry said in Apple TV +'s The Me You Can't See.
However, the prince didn't have the courage to leave until the toll of being in the royal spotlight began to weigh heavily on Meghan.
Prince Harry turned to drugs and alcohol to mask his pain
Initially, the prince said he felt guilty for leaving the British royal family in his 20s, and he didn't quite understand the panic attacks and anxiety that he felt when he was pushed into the spotlight.
Unfortunately, after confiding in his father, Prince Charles, Prince Harry says he didn't receive the response he'd hoped for. "Just because you suffered doesn't mean that your kids have to suffer, in fact, quite the opposite," Prince Harry told Oprah Winfrey.
Instead, the prince turned to drugs and alcohol as coping mechanisms. "I was willing to drink, I was willing to take drugs, I was willing to try and do the things that made me feel less like I was feeling," he explained. "Not because I was enjoying it but because I was trying to mask something."
An argument with Meghan Markle led Prince Harry to begin therapy
Prince Harry has always said that the moment he met Meghan on their first blind date in the summer of 2016, he was smitten. The prince has said that he knew she was the one from the beginning. However, like any couple, the Sussexes have had their disagreements. In fact, he explained that one particular argument with his now-wife led him to therapy.
Meghan urged him to get professional help to begin healing, and at first, the prince was not at all receptive to that idea.
"I felt somewhat ashamed and defensive. Like, 'How dare you? You're calling me a child.'" he revealed on The Me You Can't See. "And she goes, 'No, I'm not calling you a child. I'm expressing sympathy and empathy for you for what happened to you when you were a child. You never processed it. You were never allowed to talk about it and all of a sudden now it's coming up in different ways as projection.'"
Prince Harry says that therapy has changed everything for him. "It was meeting and being with Meghan, I knew that if I didn't do therapy and fix myself, that I was going to lose this woman who I could see spending the rest of my life with," he explained.