Prince Harry and Meghan Markle's Baby Is Not That Big After All
In the months leading up to Baby Archie's arrival, Prince Harry made comments suggesting that he and his wife, Meghan Markle's baby was already bigger than average. "There's a heavy baby in her," he reportedly told to a guest at the Endeavor Fund Awards. While Baby Sussex might have weighed more than the average unborn baby at that point in pregnancy, Prince Harry and Meghan Markle's son is actually quite average outside of the womb.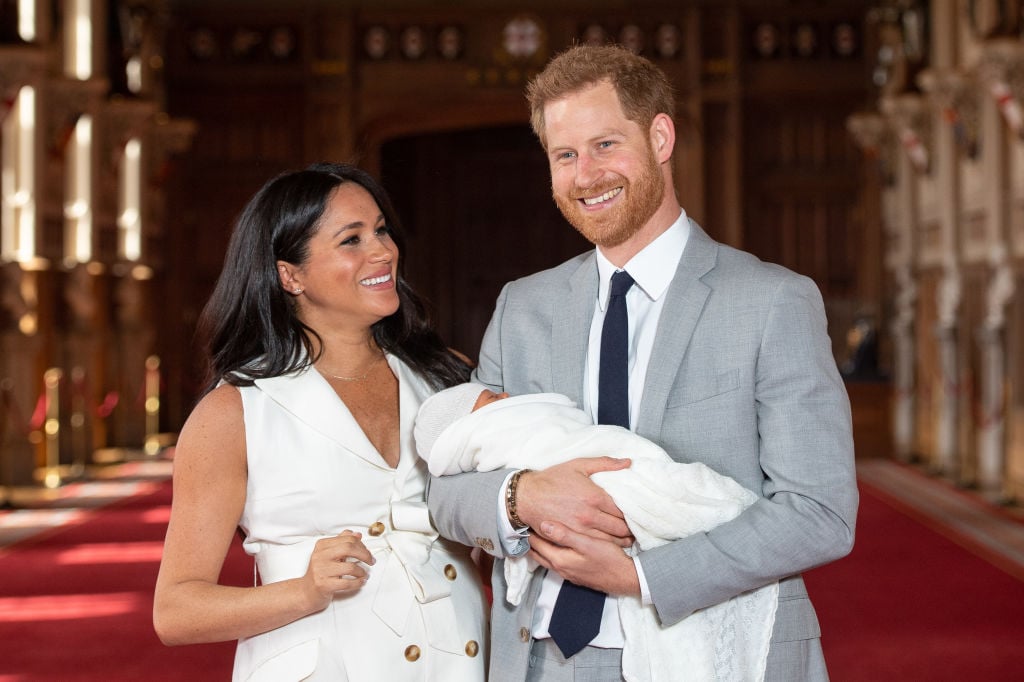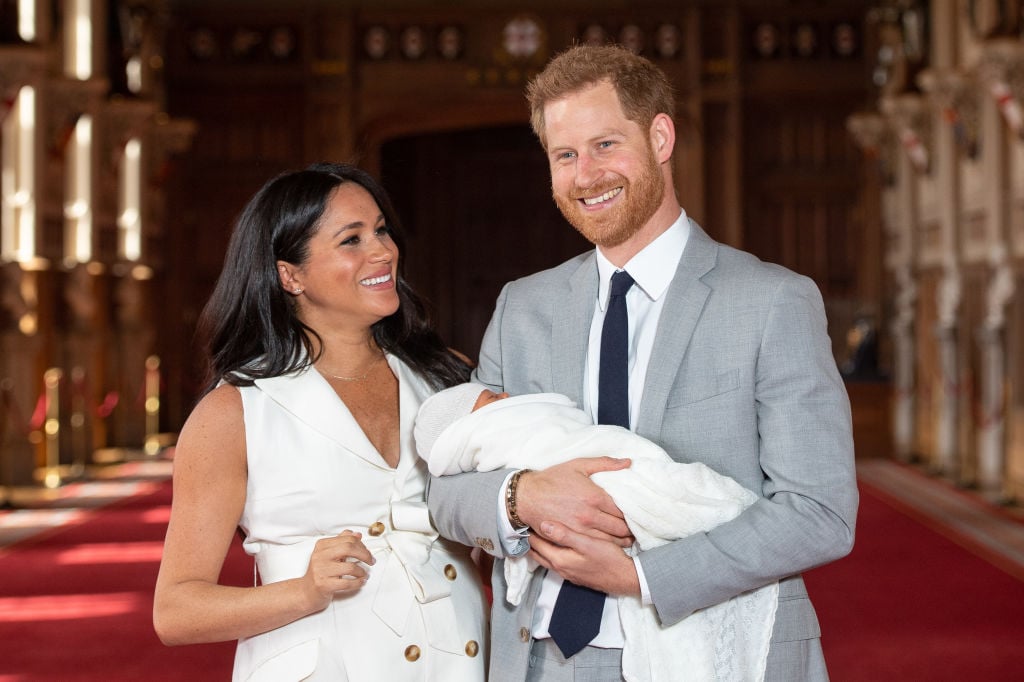 How much does Archie Harrison Mountbatten-Windsor weigh?

Archie Harrison Mountbatten-Windsor was born on Monday, May 6, 2019, at 5:26 A.M. BST and, according to the royal family's announcement, weighed 7 pounds, 3 ounces. Although many babies are born with a birth rate around 5 or 6 pounds, Baby Archie actually weighs closer to the middle-range of average newborn weight, which is between 5 pounds, 8 ounces and 8 pounds, 13 ounces, according to KidsHealth.

Archie Harrison Mountbatten-Windsor birth details

Although the royal family revealed details like his weight and time of birth, much of the experience is still — and will likely remain — under wraps. "Their Royal Highnesses have taken a personal decision to keep the plans around the arrival of their baby private," the Palace said in a statement ahead of Meghan Markle's due date. "The Duke and Duchess look forward to sharing the exciting news with everyone once they have had an opportunity to celebrate privately as a new family."

Home birth vs. hospital birth

Following the news on Monday, some speculated that Meghan Markle had a home birth, given the timing of delivery, Prince Harry's in-person announcement outside of Windsor Estate, and the fact that there wasn't much commotion in getting the Duchess of Sussex to the hospital. However, several publications have debunked this idea.

According to The Daily Mail's Rebecca English, the Duchess of Sussex gave birth at a hospital and "was whisked off amid such secrecy that even senior royal weren't told." She followed up with some additional information from unnamed sources: "It is not known whether Meghan, 37, was induced but sources say she remained there overnight before her baby was born at 5.26am [sic] on Monday morning, with an elated Prince Harry at her side."

Meghan Markle's due date

The Duchess of Sussex's initial due date is still unknown. However, after being asked about when they would name the baby on Monday, Prince Harry confirmed she was, in fact, overdue. "Still thinking about names. The baby's a little bit overdue so we've had a little bit of time to think about it, but yeah — that's the next bit," he told reporters following his son's arrival.

Did Prince Harry and Meghan Markle know they were expecting a baby boy?

Ah, the great royal baby gender debate of 2018/2019. At this time, we still don't know whether or not the Duke and Duchess of Sussex knew all along if they were having a boy or girl. When asked, they had said it was a "surprise," but never clarified if that meant to the public or them.

Some clues from Meghan Markle's baby shower suggested they knew they were having a boy. But, at the time, it wasn't confirmed by the royal family.

Check out The Cheat Sheet on Facebook!