Prince Harry and Meghan Markle's Body Language 'Has Changed Dramatically' Since Leaving the U.K., Expert Says
In 2020, Prince Harry and Meghan Markle moved to the U.S. after announcing their departure from the royal family. The couple has since set up a private life in California with their two children, Archie and Lilibet.
According to a body language expert, there is a clear difference in how the Duke and Duchess of Sussex look during their royal days and after. The guru believes their body language "has changed dramatically" since leaving the U.K.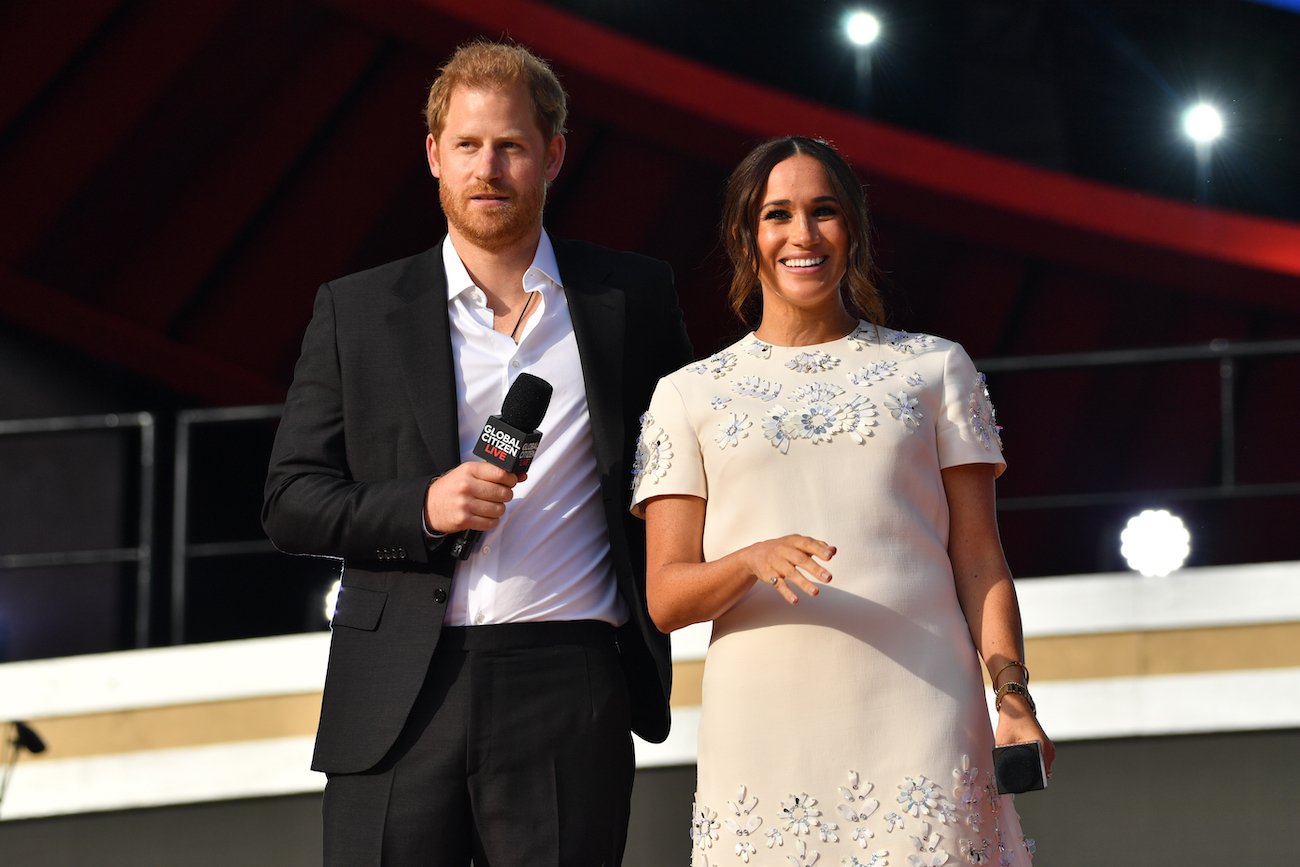 Prince Harry and Meghan Markle left the royal family for various reasons
In January 2020, Harry and Meghan announced their decision to step down as senior royals in an Instagram post. The Sussexes revealed they were looking for financial independence from the royal family and to spend more time in North America, where Meghan is from.
In the biography Finding Freedom—which Meghan contributed to—authors Omid Scobie and Carolyn Durand claimed that the Sussexes were also unhappy with their position in the monarchy. Reportedly, Harry and Meghan felt "overshadowed" by people higher up in the line of successions, such as Prince William and Kate Middleton.
When Harry and Meghan sat down for an interview with Oprah Winfrey in 2021, the couple also revealed other grievances they had. For example, they accused an unnamed royal of making racist remarks about their son. Additionally, they also claimed the royal family did not stand up for them against negative press.
Prince Harry and Meghan Markle's body language 'has changed dramatically' in recent years, expert says
RELATED: Meghan Markle Should Not Be Blamed for Prince Harry's Move to Hollywood, Author Says
According to body language expert Judi James, Harry and Meghan appear to be happier after moving to the U.S.
"Harry and Meghan's body language has changed dramatically since their move to the US, suggesting a powerful emotional shift as well as some adjustments in their individual power and status signals," James told Express.
James added, "Harry, in particular, has looked like a man with a weight lifted from his shoulders since his flight across the Atlantic. The haunted eye expression seems to have vanished and so have his rituals of wariness, distrust and barely-suppressed anger when he felt he was suffering from press intrusion and trying to protect his wife."
Back in November 2021, journalist Rebecca English also talked about this. She shared on Mail Plus' series Palace Confidential: "I worked with him for many years, and just by the look on his face and his demeanor, he clearly is a lot happier in the U.S. than what he was doing here, and good luck to him."
Prince Harry claimed other royals are 'trapped' in the institution
Although Harry seems to have found a way to live his best life, he believes other royals are "trapped" in the institution.
"I myself was trapped as well. I didn't see a way out," he told Oprah. "I was trapped, but I didn't know I was trapped … My father and my brother – they are trapped. They don't get to leave and I have huge compassion for that."
RELATED: Meghan Markle and Prince Harry Are Under 'Tremendous Pressure' to Succeed in America, Royal Expert Says