Prince Harry and Meghan Markle Could Bore Netflix Viewers With Their Old Rehashed Content, Expert Says
While Netflix has been making headlines for losing subscribers, Prince Harry and Meghan Markle have been making headlines for their appearances at the Invictus Games. The streaming giant and the Sussexes at the Games are connected because a camera crew reportedly went to the events with the duke and duchess to film what would be Archewell Productions' first Netflix series.
However, an expert sees a problem with Harry and Meghan trying to rehash and offer up what the public has already seen and heard about in real time.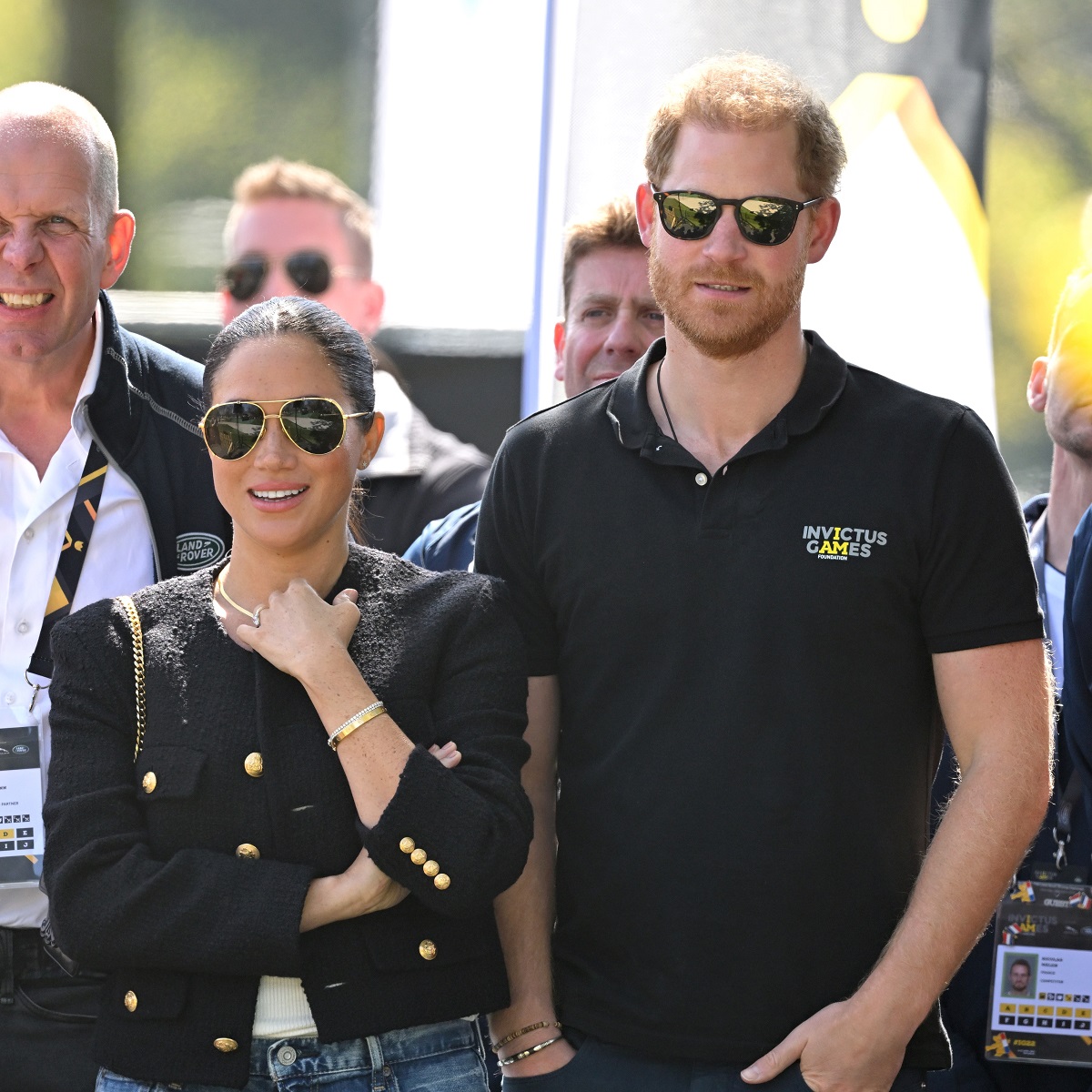 Prince Harry and Meghan have not produced any Netflix content yet
You may remember that back in September 2020 it was announced that Meghan and Harry had signed a mega-deal with Netflix worth around $100 million. The prince and former Suits star released a statement (per Variety) at the time that said:
Our lives, both independent of each other, and as a couple have allowed us to understand the power of the human spirit: of courage, resilience, and the need for connection. Through our work with diverse communities and their environments, to shining a light on people and causes around the world, our focus will be on creating content that informs but also gives hope.
Netflix's co-CEO and Chief Content Officer Ted Sarandos also released a statement about working with the Sussexes saying: "Harry and Meghan have inspired millions of people all around the world with their authenticity, optimism, and leadership," he said. "We're incredibly proud they have chosen Netflix as their creative home — and are excited about telling stories with them that can help build resilience and increase understanding for audiences everywhere."
However, in the year and a half since the deal was signed the Duke and Duchess of Sussex have not yet produced any content at all for the streaming giant.
Expert is 'perplexed' by Sussexes wanting rehashed content edited on Netflix
In late 2021, it was reported that Harry and Meghan were finally going to produce something and that is a docuseries called Heart of the Invictus. The docuseries is said to all about the Invictus Games Harry traveled to see live in The Hauge, Netherlands in April 2022.
Professor Cele Otnes, who is a marketing expert on how the royal family brands itself spoke to Express about the problem with the duke showing that exact same content which was covered by journalists as it happened. Otnes explained how "perplexed she was by the filming of well-reported events to be rehashed [into] new documentaries."
She said: "I'm perplexed why we are seeing the events in real life and why there is any 'content value' to seeing these edited again in Netflix shows. For example, we often don't view the fights or content on the Kardashian programs prior to them airing; we only hear about them. I'm not sure how much much inherent value Harry and Meghan are bringing to Netflix; there is some discussion that they are in fact contributing to the disinterest in, and market devaluation, of Netflix."
Netflix is losing subscribers and investors
Netflix's current issues have more to do with just losing subscribers, the steaming platform is also losing investors.
U.S. investor William Ackman recently pulled his over $1 billion investment after Netflix predicted it would lose millions of subscribers next year and announced plans to change its business model.
"While Netflix's business is fundamentally simple to understand, in light of recent events, we have lost confidence in our ability to predict the company's future prospects with a sufficient degree of certainty,"Ackman said in a statement.
RELATED: Prince Harry Dodges Questions About Missing Prince William and Prince Charles in New Interview