Prince Harry and Meghan Markle Have 'Burnt Bridges' With Some Royal Fans, Expert Says
Prince Harry and Meghan Markle's exit from the royal family may have caused them to lose some of their royal fans, with an expert believing the public's perception is the Sussexes "burnt those bridges" with their fans. If the couple has any plans to return to the UK, royal expert Jonathan Sacerdoti says the public might not be so welcoming.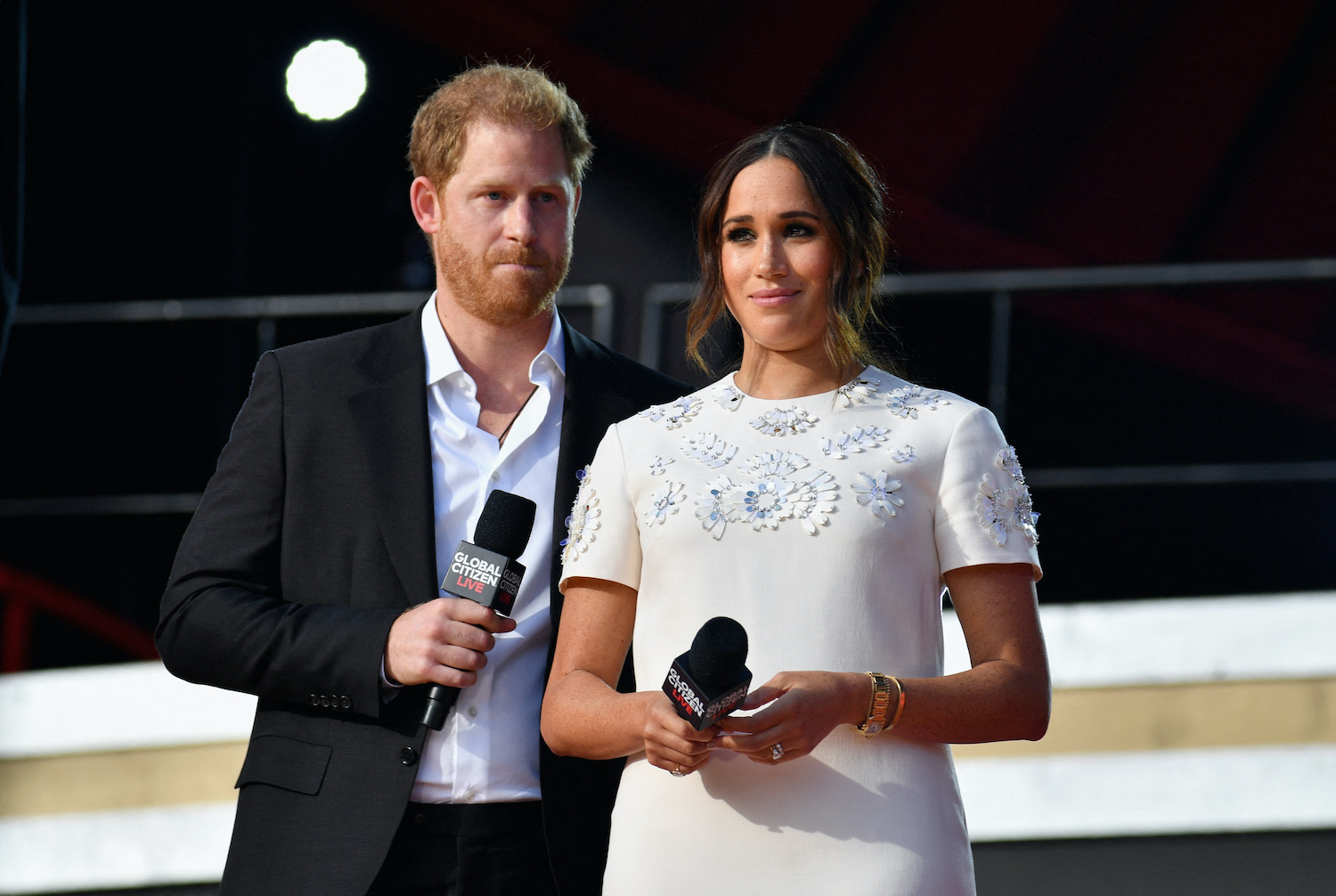 Royal expert believes Harry and Meghan 'burnt bridges' with fans
In an interview with Express, royal commentator Sacerdoti shared his thoughts about Harry and Meghan returning to the UK. Sacerdoti noted that royal fans have run out of love for the couple.
"I think it is going to be incredibly difficult for Meghan Markle and Prince Harry to return to the UK," Sacerdoti shared. "I suspect they have burnt those bridges and I can't see how traditional royal family fans will change their minds about Meghan and Harry."
Sacerdoti said that royal fans initially were very fond of Prince Harry and Meghan. "When I was covering their engagement and wedding I remember the enormous amount of excitement and enthusiasm," he said. "I remember the excitement for that coupling and for Meghan Markle herself."
He continued, "I experienced this on the streets, I interviewed well-wishers, royal fans, and royal watchers who were all really keen to feel like they were part of that wedding at the time. How things have changed."
Expert shares that much of the public is 'against them'
When Prince Harry and Meghan announced they were taking a step back from the royal family and then moved to the U.S., it's believed that some fans went cold on the couple.
Sacerdoti noted that younger people are still likely to be fans but the couple's popularity is losing steam. "Meghan and Harry have some support, maybe with a younger demographic within the UK, but I think that the majority of public opinion is squarely against them," he explained.       
Harry and Meghan came under fire for their 'fake royal tour'
Sacerdoti also took aim at Prince Harry and Meghan's trip to New York City in September to attend Global Citizen Live, blasting it as a "fake royal tour" or working "holiday." The couple made a few stops during their visit, including visiting an elementary school in Harlem where Meghan read her book The Bench.
"Meghan Markle and Prince Harry have aimed themselves at a US market," Sacerdoti noted. "Now they are not part of the working royal family it was fascinating to see them engage in that sort of fake royal tour."
He shared that it was likely the pair were making it "a working trip filming for their Netflix series." Sacerdoti added, "If they were filming a reality show or something similar it couldn't have been further from a royal tour."
There wasn't a big turnout of fans for Harry and Meghan's NYC trip, the expert pointed out. "There is interest in them naturally, they are celebrities and they get an enormous amount of coverage and they rely on that," Sacerdoti remarked. "I don't think it is the same kind of attention though."
The expert continued, "When there is a royal tour you see streets lined with people and people wanting to see what is happening. I think they had to make do with some lower-level officials meeting them and crowds that were underwhelming."