Prince Harry and Meghan Markle Created a 'Serious Problem' for the British Royal Family Championing 1 'Cause' During Their Oprah Interview, Expert Says
Three months have gone by since Prince Harry, Duke of Sussex and Meghan, Duchess of Sussex's Oprah Winfrey interview. The CBS primetime special aired on March 7, 2021, and the royal family is still navigating the fallout.
Not only did they detail their reasons for stepping back as senior royals but Meghan and Harry also made multiple claims against the British royal family. According to an expert, by championing a specific "cause" the couple created a "serious problem" for the royal family and the Firm in the aftermath.
Prince Harry and Meghan Markle made racism allegations against the British royal family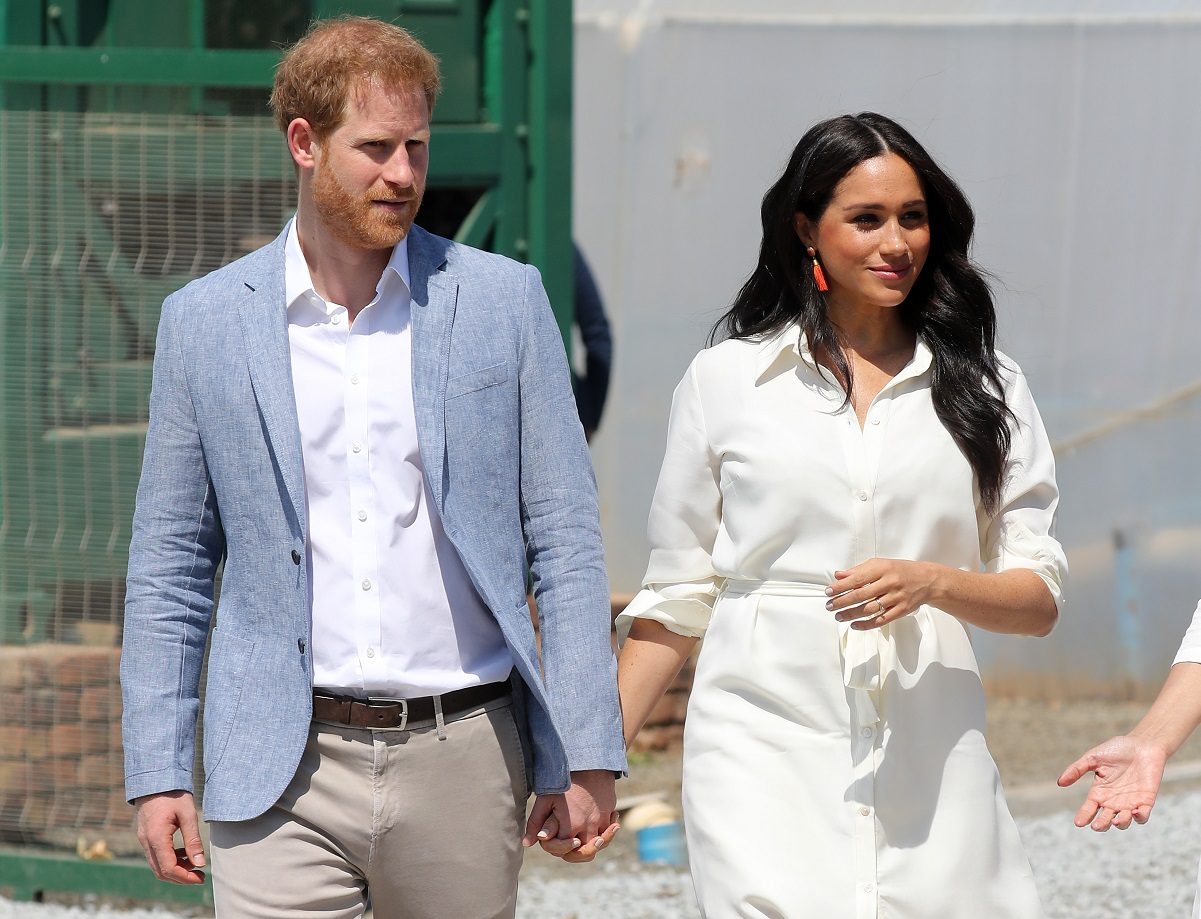 RELATED: Prince Harry Says He and Meghan Markle's Relationship With the Royal Family 'Really Changed' After Australia Tour
During the two-and-a-half-hour program, Harry and Meghan accused the royal family of racism. At one point, the Duchess of Sussex recounted how an unnamed royal had made racist comments about her and Harry's now 2-year-old son, Archie Harrison Mountbatten-Windsor. 
There were "concerns and conversations about how dark his skin might be when he's born," she told Oprah. "That was relayed to me from Harry," she added. "Those were conversations that family had with him."
After the interview aired Oprah revealed Harry told her off-camera that it hadn't been Queen Elizabeth II or Prince Philip, Duke of Edinburgh who made racist comments about Archie's skin color.
The couple also said the Firm didn't make any attempt to set the record straight on tabloid stories about Meghan they knew were wrong. They also claimed the Firm offered no help when the now-39-year-old went to them with concerns about her mental health.
Prince Harry and Meghan Markle's position as the 'anti-racist royals' could create a 'serious problem' for the British royal family's 'image' if 1 assumption's made, expert says
RELATED: Oprah Says Meghan Markle and Prince Harry Haven't 'Shared Any Regrets' About Their Tell-All Interview With Her
Since stepping back as senior royals in 2020 Meghan and Harry have spoken freely on issues royals don't typically discuss. For instance, Meghan got involved in the 2020 U.S. presidential election by encouraging people to vote. She and Harry both have also touched on topics such as gender equality and racial justice. 
During a June 2021 interview with NBC News, Philip Murphy, the director of the Institute of Commonwealth Studies at the University of London, highlighted how Meghan and Harry did nothing to separate themselves from "culture wars" during their Oprah interview. In fact, they did just the opposite. Murphy said they're "anti-racist royals." 
"What was notable about the Oprah Winfrey interview is that Harry and Meghan made no attempt to distance themselves from those culture wars," he said. "Harry and Meghan have positioned themselves as the anti-racist royals, and their cause has been taken up by a range of anti-racist activists."
Murphy continued, saying if people make the "assumption" that everyone else in the royal family has "racist attitudes" or doesn't "care about racism," "it will create a serious problem for the image of the British monarchy."
The royal family responded to the interview with a brief statement. Harry's brother, Prince William, Duke of Cambridge replied to the racism claims telling a reporter, "We are not a racist family."
Meghan Markle and Prince Harry continue to open up publicly and champion multiple causes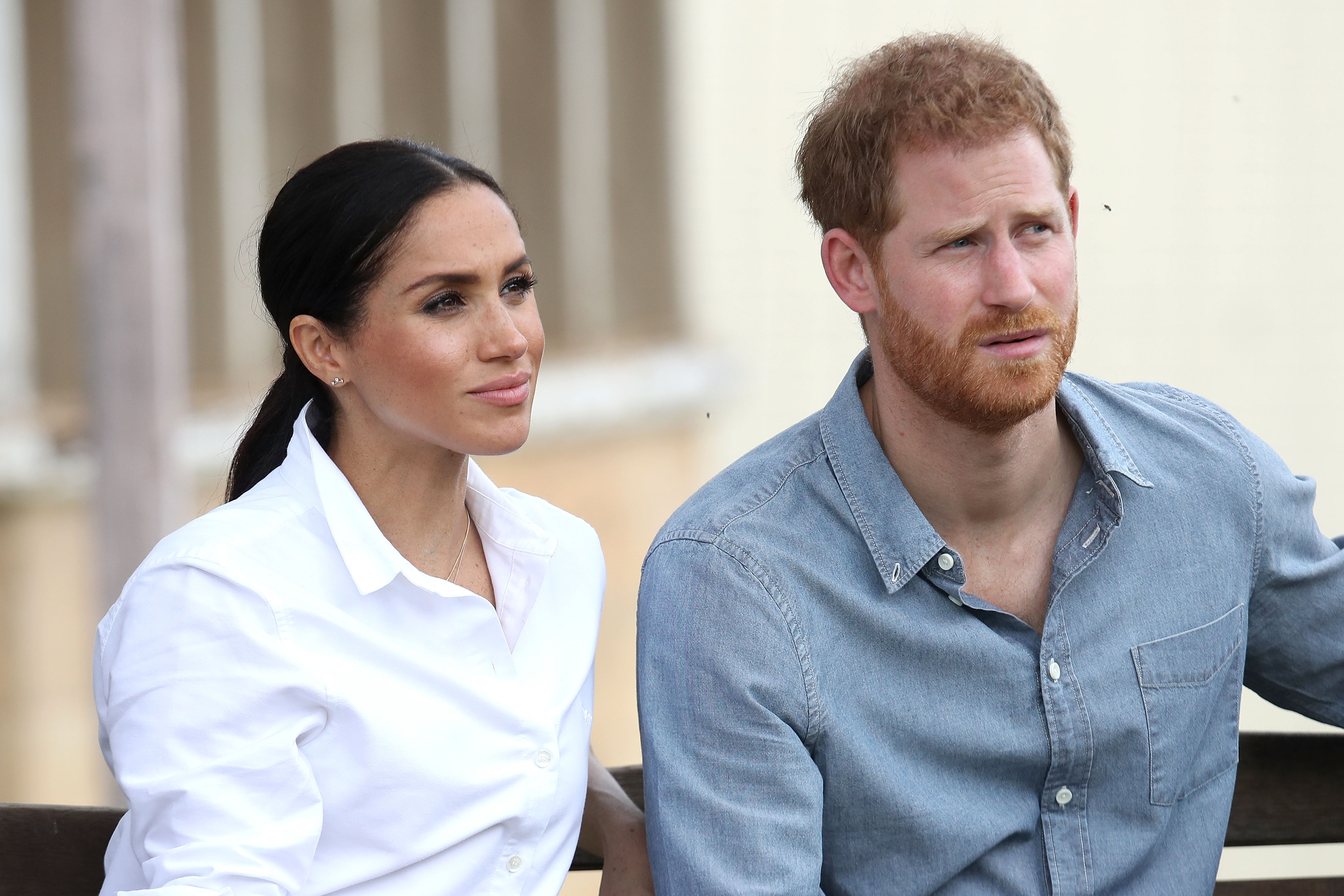 RELATED: How Prince Harry Is Delaying the 'Healing Process' With Prince William, According to a Royal Expert
More than a year since officially stepping back as senior royals the Duke and Duchess of Sussex are still opening up publicly. Most recently, Harry talked about his mental health in The Me You Can't See, a mental health docuseries he executive produced with Oprah. A royal historian called it another "blow" to the royal family. The TV program came shortly after Harry spoke candidly on Armchair Expert about his upbringing and Prince Charles' parenting.