Prince Harry and Meghan Markle Critic Slams Couple for Demanding Privacy as They 'Exploit Their Royal Status'
Prince Harry and Meghan, Duchess of Sussex's interview with Oprah Winfrey promises to reveal what the Sussexes dealt with while living in the royal spotlight. Part of the reason they wanted to exit the royal family was to live a more private life, but one of their biggest critics is calling them out for the hypocrisy of wanting "to have their privacy cake and eat it" too.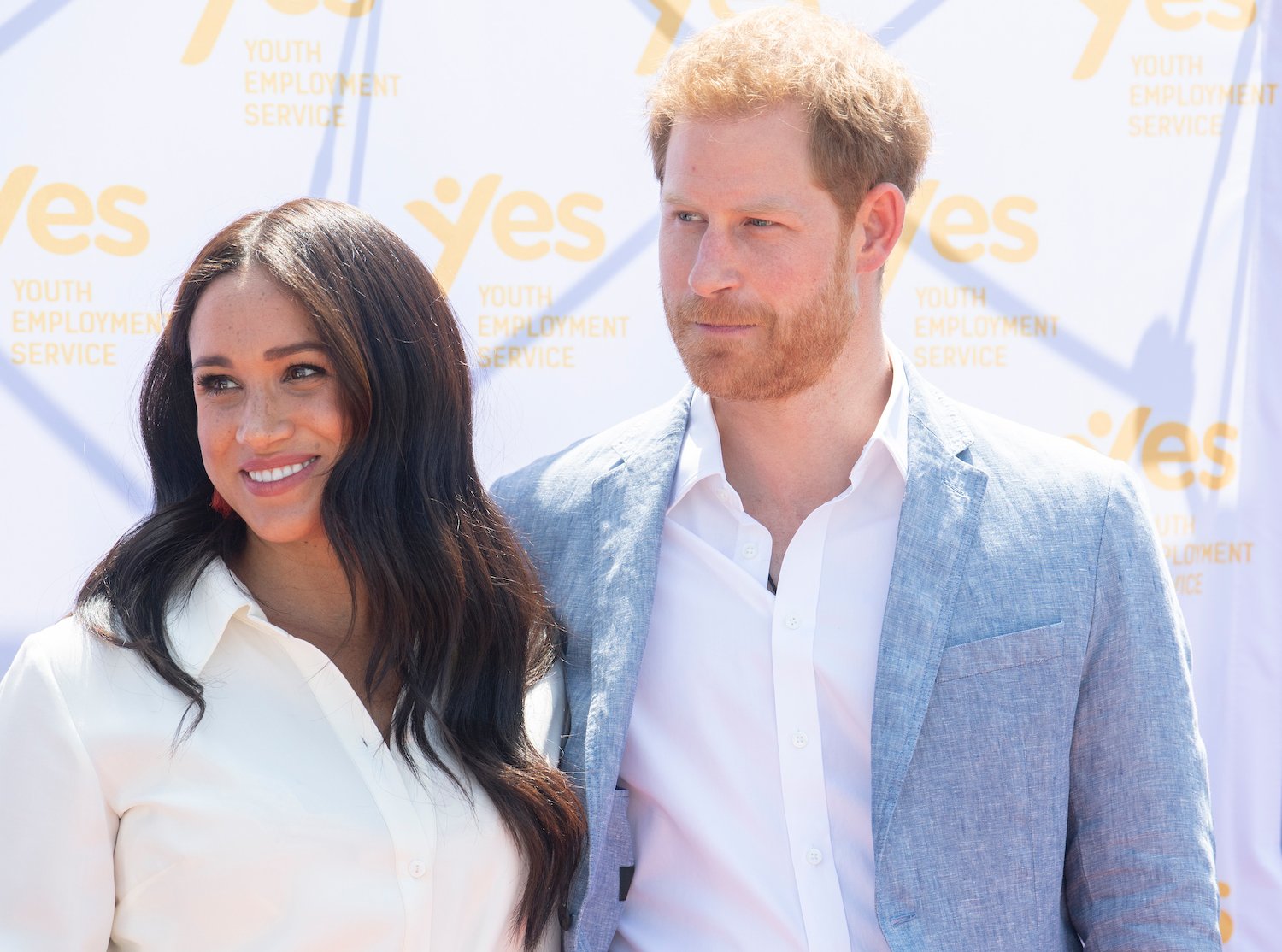 The Prince Harry and Meghan Markle interview with Oprah teases that nothing is off-limits
Video clips from the Prince Harry and Meghan interview with Oprah tease that "there is no subject that's off-limits" and that viewers can expect "some pretty shocking things" to be discussed. Oprah asks Meghan in the clip, "Were you silent or were you silenced?"
Prince Harry is also seen discussing their experience with the media as it compared to his mother's. "For me, I'm just really relieved and happy to be sitting here, talking to you with my wife by my side," he explains. "I can't begin to imagine what it must have been like for [Princess Diana] going through this process by herself all those years ago, because it has been unbelievably tough for the two of us, but at least we had each other."
"My biggest concern was history repeating itself," he notes.
Piers Morgan slams Prince Harry and Meghan Markle's Oprah interview
Good Morning Britain host Piers Morgan is one of Prince Harry and Meghan's most outspoken critics, so it's not surprising that he wrote a piece for the Daily Mail in response to the Sussexes' interview with Oprah.
"They were sick of the dreadfully intrusive British press, sick of the constraints of royal life, sick of being criticised, and desperate for a new life in America that would free them from their terrible lives," Morgan writes. "Above all, they wanted PRIVACY."
Morgan shares how the couple lives in their beautiful California mansion and are now "free" from being bound to royal duties.
Despite a short stint out of the spotlight during the height of the coronavirus (COVID-19) pandemic, Morgan shares how the couple have now "embarked on a relentless media blitz that makes a complete mockery of their claim to want privacy."
Morgan says Prince Harry and Meghan are 'hypocritical'
According to Morgan, Prince Harry and Meghan have been involved in "endless self-promotion" yet have been "complaining about intrusion and inaccuracy, and filing lawsuits to protect their privacy."
None of this sits well with Morgan, who writes, "I've watched all this with increasing disdain and repeatedly ridiculed their obvious double standards and extraordinarily arrogant desire to want to have their privacy cake and eat it as they exploit their royal status for huge financial gain."
According to Morgan, the Prince Harry and Meghan Markle Oprah interview and Prince Harry's fun segment with James Corden has the couple reaching a new low that is "so laughably hypocritical that it's almost beyond parody."
He goes on to wonder "what planet" the Sussexes think they are on to demand privacy, sharing how the couple "thinks that privacy is a commodity to be traded for self-publicity, fame and financial gain."
Morgan believes Prince Harry and Meghan "hate media attention" but "use the media when it suits them."
"At the heart of the debate over them lies two things," he writes. "1) why, if they really want freedom from the royals, do they still use their titles to promote their brand and make millions? 2) why, if they truly want privacy, are they now doing all these huge TV interviews, dishing the dirt on their families?"
"The only service these two self-obsessed, rankly hypocritical, professional victims know is self-service," he concludes.