Prince Harry and Meghan Markle Did Prince Charles and Prince William a 'Favor' by Leaving the Royal Family, Author Says
In early 2020, Prince Harry and Meghan Markle announced a big decision they had made: The couple would step down as senior royals. They moved to California and have been building a life for themselves in philanthropy, entertainment, and politics.
Harry and Meghan's exit has attracted mixed opinions. Nonetheless, a royal author believes the Sussexes did Prince Charles and Prince William a "favor."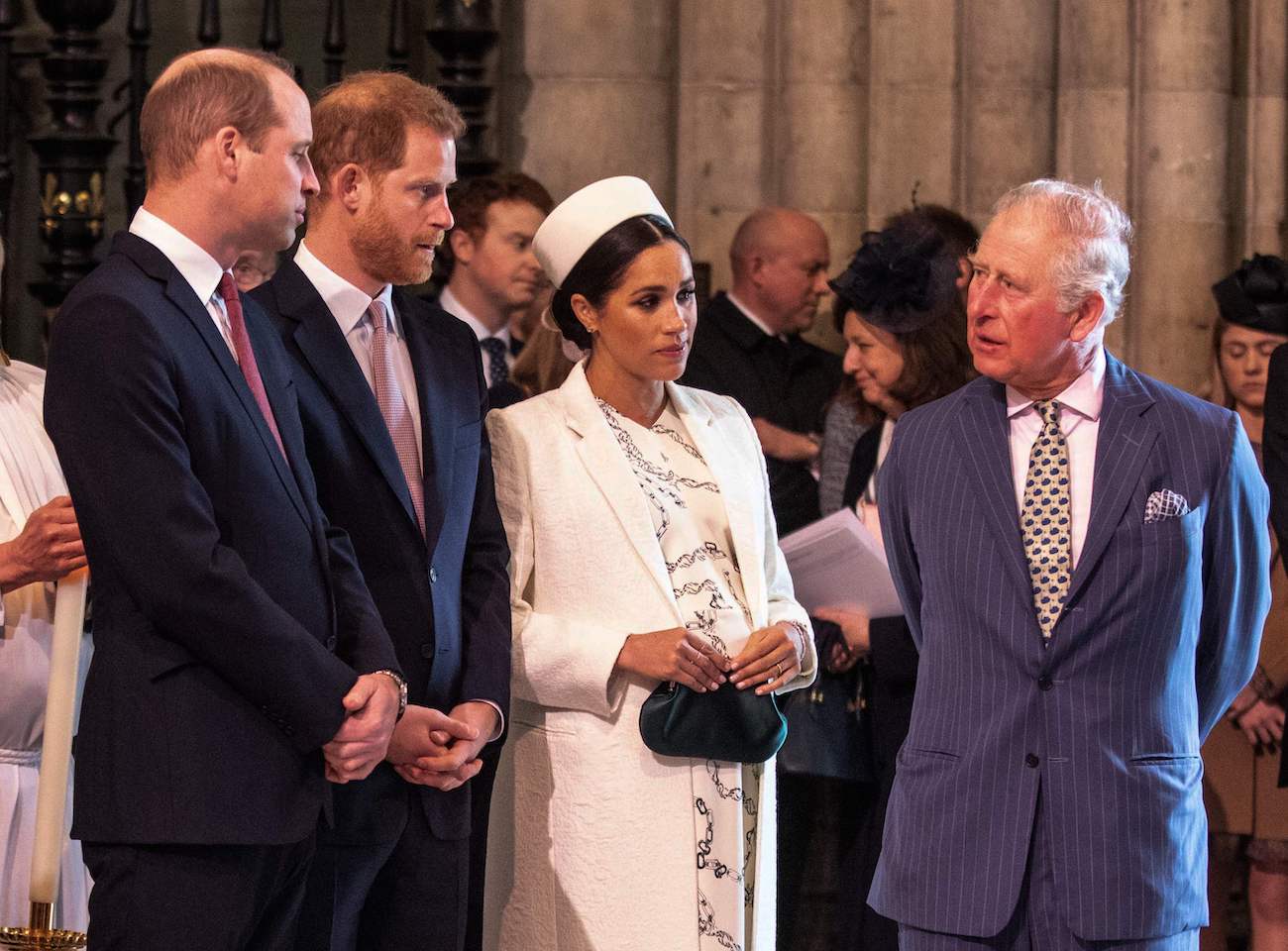 Why did Prince Harry and Meghan Markle step down as senior royals?
On January 8, 2020, Harry and Meghan posted a message on their Instagram page explaining their decision to step down.
"We intend to step back as 'senior' members of the Royal Family and work to become financially independent, while continuing to fully support Her Majesty The Queen," the statement read. "It is with your encouragement, particularly over the last few years, that we feel prepared to make this adjustment."
Harry and Meghan also added, "We now plan to balance our time between the United Kingdom and North America, continuing to honour our duty to The Queen, the Commonwealth, and our patronages. This geographic balance will enable us to raise our son with an appreciation for the royal tradition into which he was born, while also providing our family with the space to focus on the next chapter, including the launch of our new charitable entity."
The Sussexes did Prince Charles and Prince William a 'favor,' according to author
According to biographer Andrew Morton, who recently published an updated version of his book Meghan and the Unmasking of the Monarchy, "Sussexit" benefited Charles and William in a surprising way. 
Charles will inherit the throne after Queen Elizabeth, and there are reports that he would like to slim down the monarchy. As a result, Harry and Meghan leaving the royal family was a step toward this new vision.
"I think the irony is that Prince Charles and Prince William saw themselves as being the leaders of the slimmed down monarchy," Morton told Salon. "In a way, Harry and Meghan have done them a favor by jumping ship, rather than being asked to walk the gangplank. They would've had a supportive role, and their position would've been progressively lower down the pecking order, as Louis, and Charlotte, and George, all came into maturity."
Morton also compared Harry's situation to that of Prince Andrew, the queen's second son. He added, "It's rather like Prince Andrew, who was at one point second in line for the throne. Now he's way down the order. Meghan and Harry have got a generation to really make an impact. Then afterwards, it'll be, 'Oh, Meghan who?'"
Are Prince Harry and Meghan Markle's kids in the line of succession?
Although Harry and Meghan are no longer active members of the royal family, Harry and their kids are still in the line of succession. Harry is sixth place. Meanwhile, Archie is seventh and Lilibet is eighth.
Archie and Lilibet currently do not go by any titles. However, once Charles ascends the throne, Harry and Meghan can decide whether or not to let their children have the style of His and Her Royal Highness. The Letters Patent issued by King George V in 1917 allows for grandchildren of the monarch to have this option.