Prince Harry and Meghan Markle Didn't Get Good 'Vibes' From Prince Charles Platinum Jubilee Weekend — Royal Commentator
TL; DR: 
Prince Harry and Meghan Markle were reportedly seen leaving Clarence House, the London home of Prince Charles, during Platinum Jubilee weekend.
According to a royal commentator, Meghan Markle and Prince Harry had a 'perfunctory meeting' with Prince Charles.
They added while the pair were hopeful of a reconciliation, there were no 'touchy-feely vibes' from Prince Charles.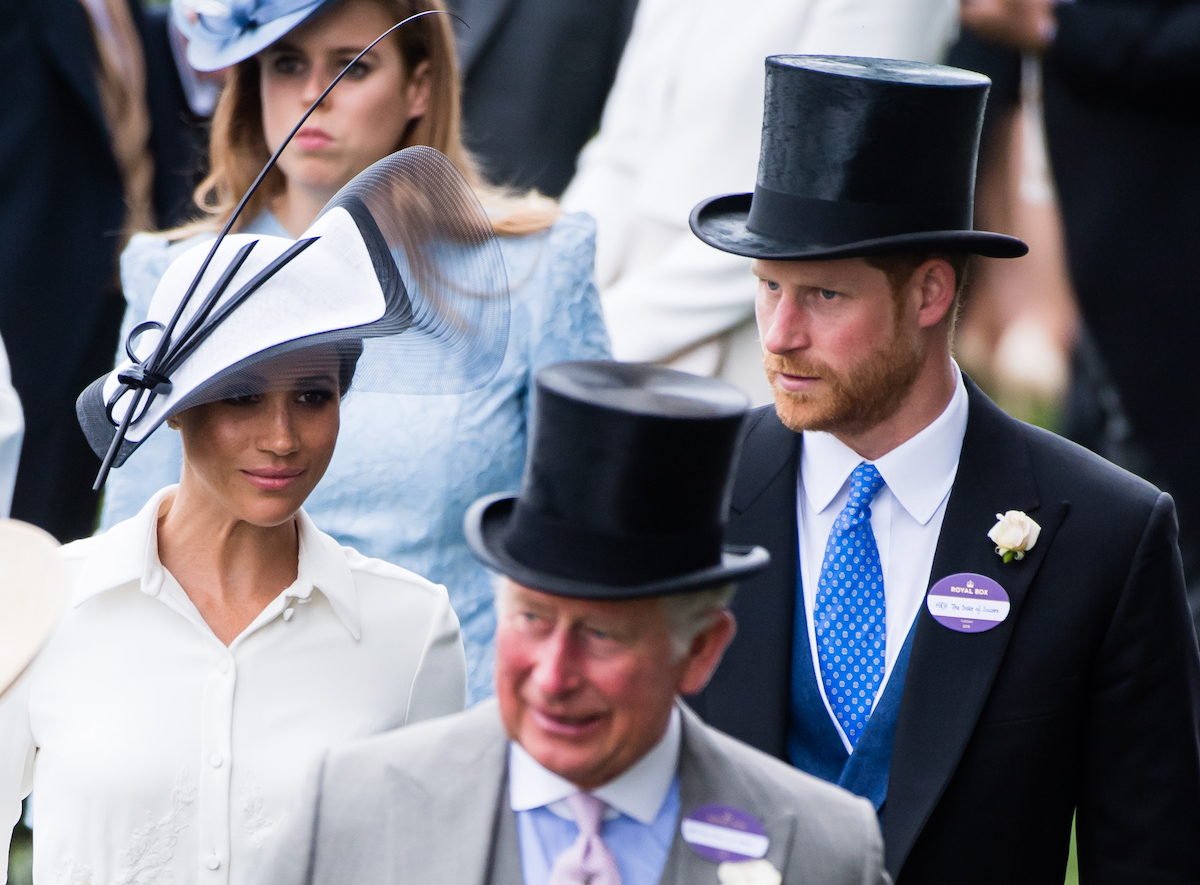 No good "vibes "from Prince Charles. During Platinum Jubilee weekend, Prince Harry and Meghan Markle were reportedly seen leaving the Prince of Wales' London home. However, according to a royal commentator, the meeting didn't go as well as the Duke and Duchess of Sussex hoped. 
Prince Harry and Meghan Markle didn't interact with Prince Charles and Camilla Parker Bowles at their 1 Platinum Jubilee appearance
Meghan and Harry made their first joint appearance in the UK since stepping down as senior royals in 2020 during Platinum Jubilee weekend. On June 3, 2022, they attended a National Service of Thanksgiving.
Held at St. Paul's Cathedral, the service was all about honoring Harry's grandmother, Queen Elizabeth II. Although the monarch wasn't there (she pulled out of the event the day before), plenty of royals were.
Meghan and Harry arrived hand-in-hand. They sat, flanked on either side by Princess Eugenie and her husband, Jack Brooksbank, in the second row. While Harry supposedly exhibited anxious body language, he and Meghan had lighter moments during the service.
One thing they didn't do? Chat with senior royals. Charles, Camilla Parker Bowles, Prince William, and Kate Middleton sat on the opposite side of the aisle. Meaning cameras didn't catch a glimpse of Harry with his father or brother. 
A royal commentator says there was 'no real breakthrough' with Prince Charles
Harry and Meghan were reportedly spotted leaving Charles' home during Platinum Jubilee weekend. According to royal commentator Christopher Anderson, things didn't exactly go well in the way of repairing the father-son relationship.
Per the UK's Express, Royally Us host, Christine Ross, asked: "We saw some reports that Meghan and Harry were seen leaving Charles' home. Is there any truth to that? Do we know what they talked about? And did it maybe move us toward healing any of these rifts?"
In response, Anderson claimed that, ahead of the "perfunctory meeting," Meghan and Harry were hoping for a truce or a better rapport with Charles. However, that wasn't what they got.
"Well, I understand that it was a perfunctory meeting and that there was no real breakthrough," he shared. "And I have a feeling that Prince Harry definitely went there hoping for some sort of rapprochement. But there were no touchy-feely vibes coming back in his direction. So, I think the curtain has come down." 
There's supposedly 'a lot of mistrust' between the royal family and Prince Harry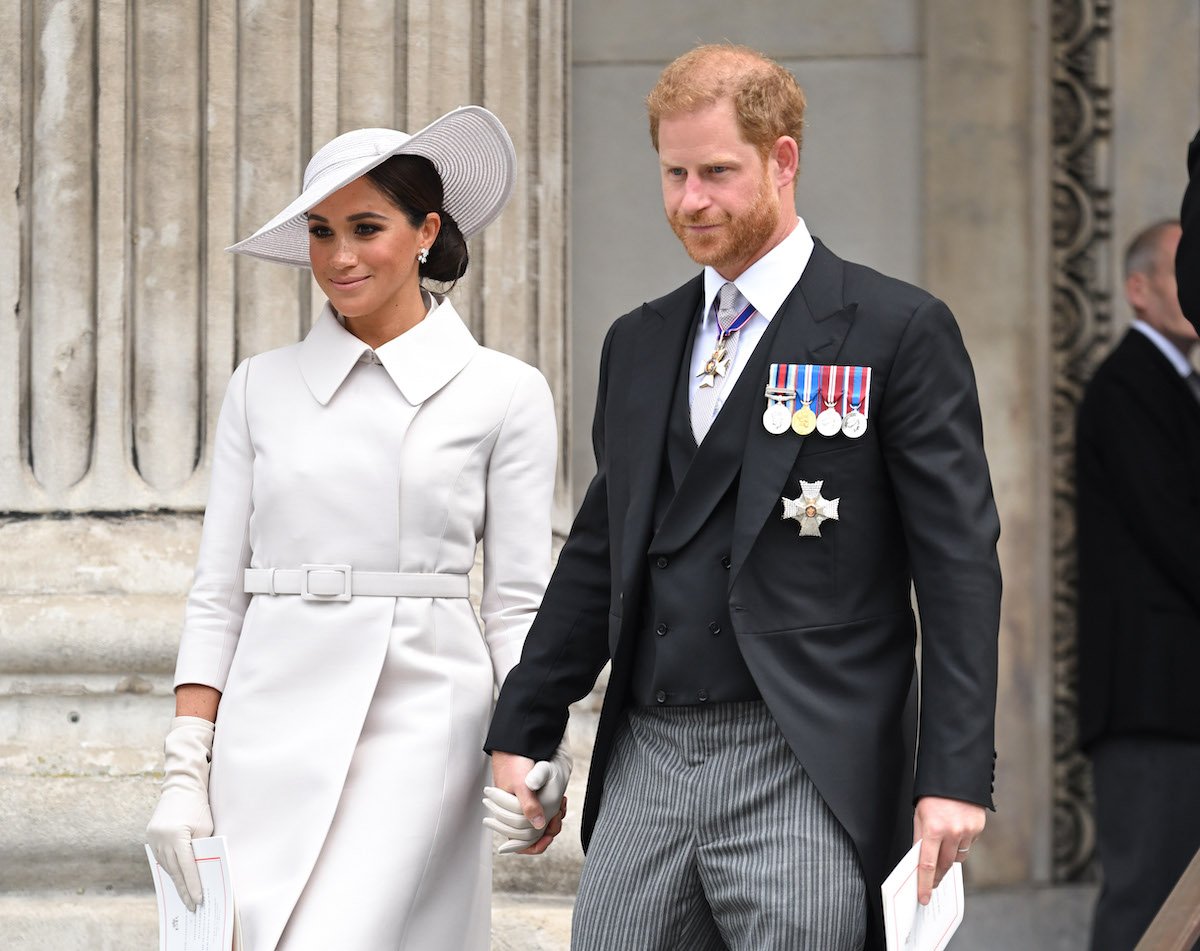 The royal family doesn't understand Harry, according to Palace Papers author Tina Brown. She told 60 Minutes Australia that the Duke of Sussex's relatives don't get what he's doing.
"Harry has not just had his say once. He's going to keep having his say," Brown said. "There's a fear about trust. There's a lot of mistrust right now."
She continued, saying royals are "baffled" by Harry's willingness to talk about the royal family. Even more so, they don't know this particular version of the 37-year-old.
"One of the things I heard constantly from within the royal family people is that 'we don't recognize Prince Harry. We don't understand why he's doing this. We just don't understand it'" Brown said.
Saying it seems as if Harry's been "suddenly liberated" from "constraints," the author said the father of two appears to have the "destructive" desire to "blabber everything that's on his mind." 
RELATED: A Royal Commentator Says Prince Harry Probably Wasn't Furious About Sitting in the Second Row