Prince Harry and Meghan Markle's Exit Is 'Hurtful and Insulting' and Will 'End in Tears' Claims Royal Expert
Prince Harry and Meghan, Duchess of Sussex are leaving behind their royal duties for a life out of the spotlight and royal fans are divided about it. Many are applauding the couple for the move after the constant public and media scrutiny they endured, while others think it's an insult to the royal family.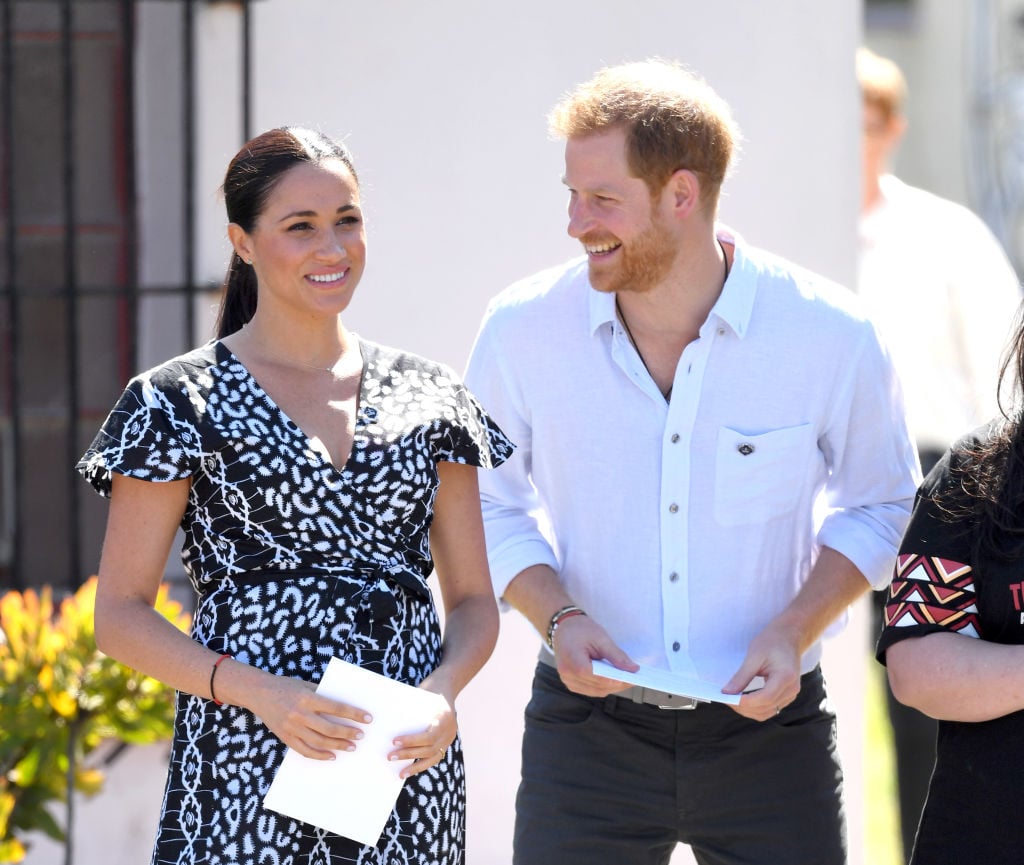 Prince Harry and Meghan Markle announced their "step back"
Following their extended break from royal duties, the Sussexes returned refreshed after the holidays and then dropped a bombshell. In an Instagram post, the couple shared their intentions, noting: "After many months of reflection and internal discussions, we have chosen to make a transition this year in starting to carve out a progressive new role within this institution. We intend to step back as 'senior' members of the Royal Family and work to become financially independent, while continuing to fully support Her Majesty The Queen."
Queen Elizabeth called a special meeting to discuss the next steps and the details were finalized, with the queen issuing a statement of support and Buckingham Palace sharing how things would shake out, including the couple no longer using their HRH titles.
Was the Sussexes' exit "hurtful and insulting"?
Among the many experts who have weighed in on the exit drama is Ulrika Jonsson, who dated Prince Edward in the eighties. Jonsson shared her "personal rollercoaster of emotions" over the Sussexes' plan to leave the royal family in a piece for The Sun.
While she admits feeling enthusiastic and emotional when Prince Harry and Meghan got married, Jonsson writes, "Now, 18 months down the line, I cannot deny I feel hoodwinked — and can well imagine that is how much of the population feels."
In short, Jonsson feels like Prince Harry and Meghan "turned their backs on the UK," noting, "it feels like a kick in the teeth."
Jonsson continues: "What really stings is that it does not feel like it was a long-term plan, but it simply came about when Meghan re-read the membership rules, months after signing on the dotted line, and decided it cramped her style."
Jonsson further shares that Meghan enjoyed the exposure of being a royal, which gave "her a platform for her humanitarian work but also fame on a level she would have been unlikely to have otherwise ever achieved."
Meghan "discovered she could not run her own show"
Meghan had to sacrifice control in the process, however, something the writer could relate to after dating Prince Edward, sharing, "I really got a good insight into the restrictive life he led, along with his lack of access to any kind of normality."
At the time, she said the thought of "being shackled to his life was enough to make me want to run for the hills — regardless of the universal fame that might have been waiting," something she believes Meghan, being "fiercely independent," would also struggle with.
Jonsson notes that Meghan's "initial sense of goodwill and charitable ambition appears to have been overtaken by her refusal to accept any opinion or critique. I am afraid I know to great personal cost that the limelight can be blinding. But it is a deal you make with yourself and, in her case, it was a deal she made with the British public — to serve."
The Sussexes have been married a short time, Jonsson notes, and finds fault with Meghan not giving the situation more time, writing: "This self-defeating move away reeks of impatience, petulance and bitterness. Put simply, her new life became burdensome and an inconvenience when she discovered she could not run her own show."
Jonsson asserts that, "by trying to carve out a more contented, niche life for themselves, the Sussexes have made survival considerably more complicated with absolute exposure guaranteed and a lifetime's guarantee of judgment and critique."
In addition to feeling "painfully disappointed and cheated," Jonsson wonders what will happen if the Sussexes want back in. She writes: "If Harry and Meghan thought exiting was challenging, when this all ends in tears — as I fear it will — coming back to the fold will be utterly inconceivable."