Prince Harry and Meghan Markle Exploit Royal Family Connection for Their Personal Gain, Expert Claims
A royal expert said that Prince Harry and Meghan Markle wanted to distance themselves from the royal family yet use the connection for their own personal gain.
Meghan Markle's animated series Pearl was recently canceled by Netflix, which was no doubt a disappointment to the Sussexes. Royal biographer Angela Levin discusses the cancellation and takes aim at how Prince Harry and Meghan have used the royal family for personal gains.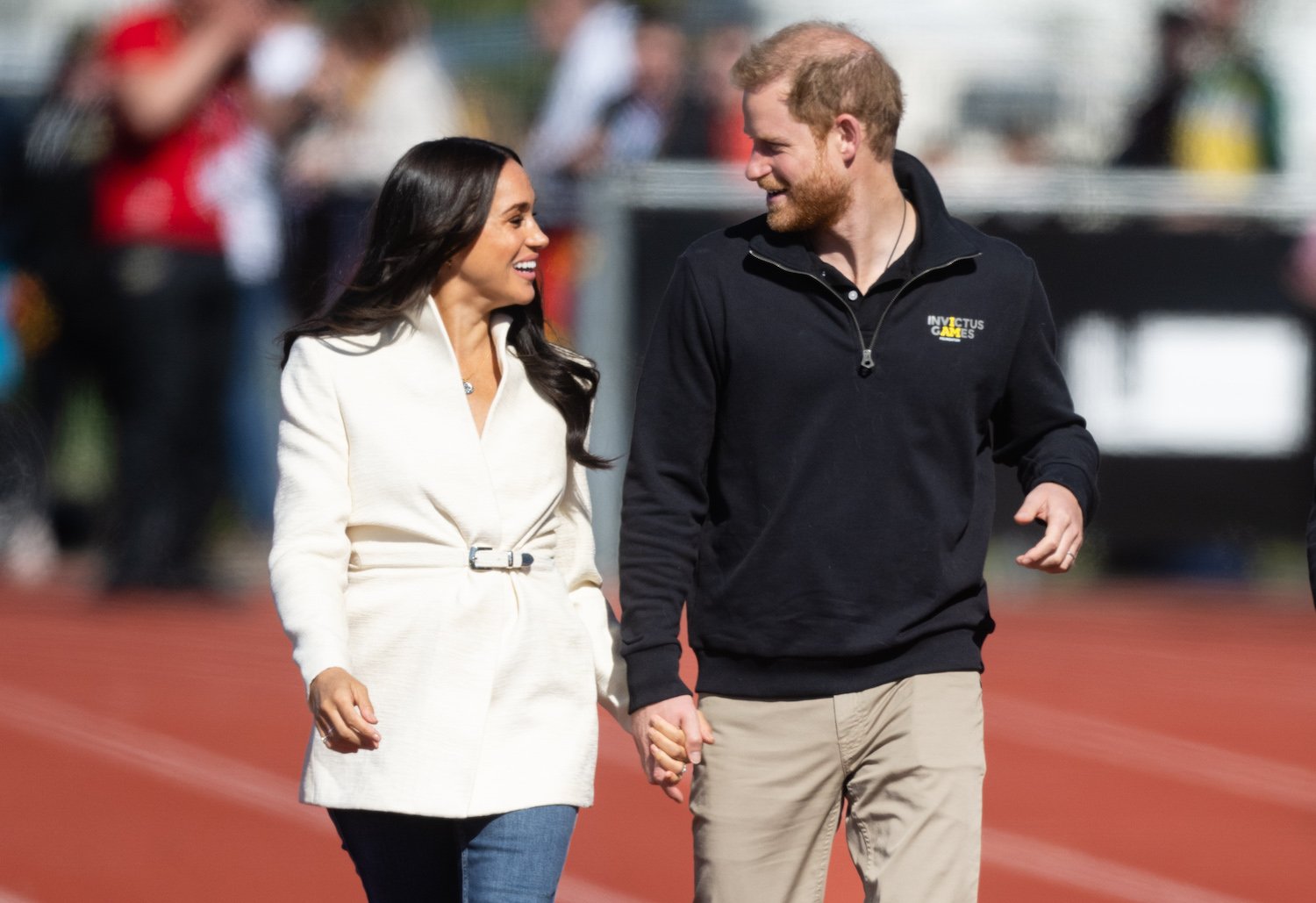 Netflix canceled Meghan Markle's show 'Pearl'
Deadline first reported that Netflix "quietly dropped" Meghan's series Pearl. The show would have followed a young girl "on a journey of self-discovery."
"Like many girls her age, our heroine Pearl is on a journey of self-discovery as she tries to overcome life's daily challenges," Meghan said on the Archwell Productions website in July 2021.
"I'm thrilled that Archewell Productions, partnered with the powerhouse platform of Netflix and these incredible producers, will together bring you this new animated series, which celebrates extraordinary women throughout history," Meghan noted.
"David Furnish and I have been eager to bring this special series to light, and I am delighted we are able to announce it today," she added.
Royal expert said Meghan Markle 'hasn't done a thing'
During an interview with TalkTV about the Netflix cancellation news, Levin weighed in with her thoughts about how Meghan didn't do the "hard work" after announcing the series.
"If you are a member of the royal family, you get incredible opportunities," Levin said. "Everybody wants to meet you, talk to you. So it was understandable Netflix, Spotify — you name it — they were after [Harry and Meghan]."
She continued, "However, hard work comes after that. You have to give them the goods … But she hasn't done a thing. She and David Furnish, Elton John's husband, they were going to do it together. But there was nothing to show Netflix yet."
Interviewer Mike Graham interjected that Meghan "is very good at talking a good game — not so good at actually carrying out the game."
Expert believes Prince Harry and Meghan Markle use the royal family connection for their own personal gain
Levin went on to discuss how the Sussexes appear to still want to use their royal family connection. "You see, the title does it. But [Meghan] didn't want the title — they don't want to be royals so they didn't want to do anything that was royal, except using the title that will help them make loads of money."
Graham interjected, "That would be why she introduced Harry as Prince Harry, Duke of Sussex the last time they were out in the Invictus Games."
Levin agreed. "Yes, as if it was the Oscar awards," she said. "And I think that it's very interesting actually because you can't just use people for your own ends — you actually have to prove things."
The royal expert believes Netflix was "incredibly patient" waiting on Meghan to do the work but had to make cuts. "When a lot of money is concerned with a big company, they're not stupid, they're only going to wait so long," Levin said. "I think they've been incredibly patient."