Prince Harry and Meghan Markle May Have Foreshadowed Problems With Netflix and Spotify During the Oprah Interview, Expert Speculates
Prince Harry and Meghan Markle have been criticized for not releasing content on Netflix and Spotify as they promised. A royal expert pointed out something telling the couple said during their infamous Oprah interview.
Since 2020, Prince Harry and Meghan Markle have been trying to establish careers away from the royal family. The couple has signed on to do various high-profile jobs, including producing content for Netflix and Spotify.
However, the Duke and Duchess of Sussex are reportedly running into problems after a year of very little content. A royal expert, recently pointed out something telling Harry and Meghan said during their infamous interview with Oprah in 2021.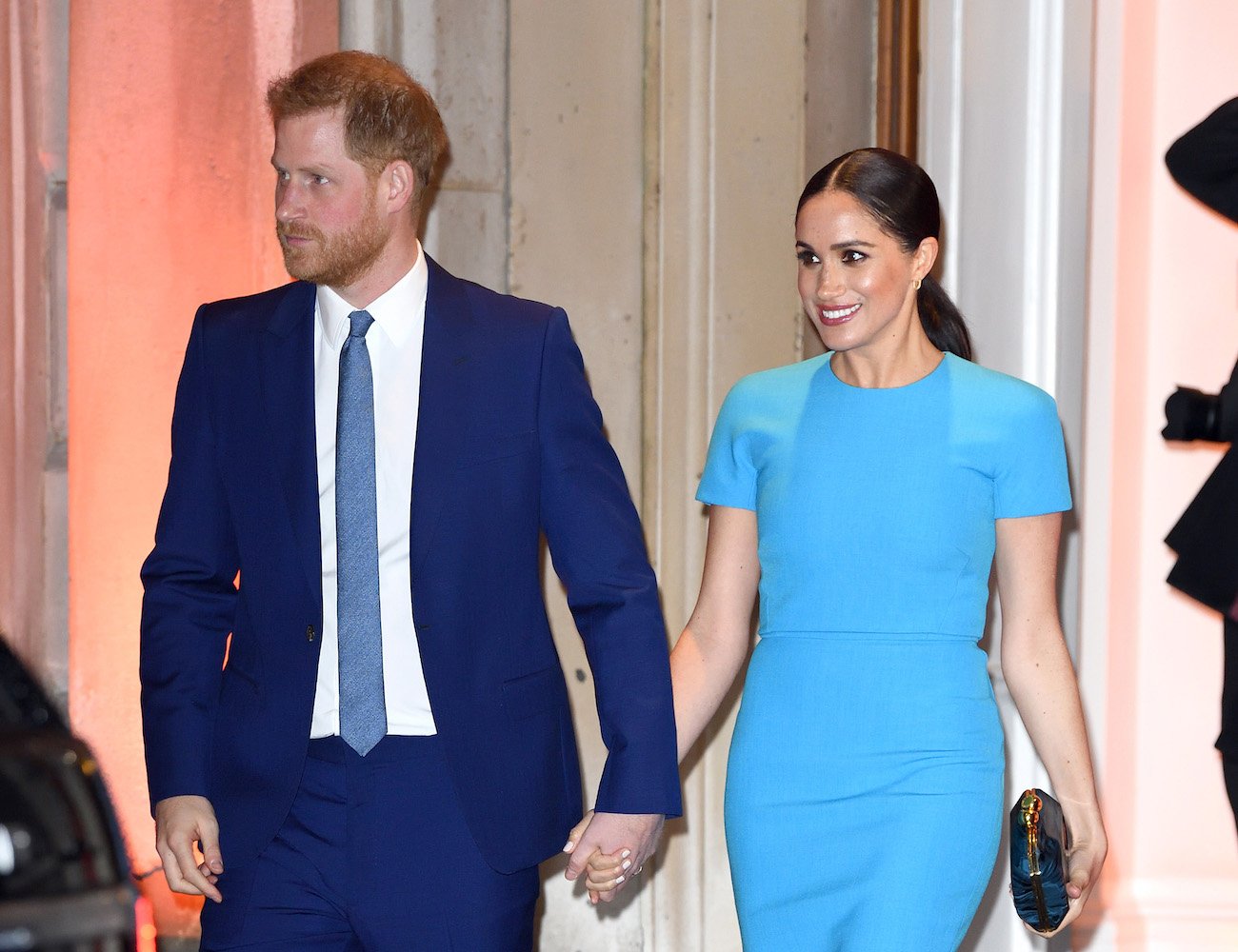 Netflix and Spotify have reportedly been taking over the Sussexes' projects
In 2020, Harry and Meghan signed deals with Netflix and Spotify to produce content for the streaming giants. So far, the couple has not released anything for Netflix, but they have released information about two projects. Meanwhile, the Sussexes only released one podcast episode for Spotify in December 2020.
According to The Daily Beast, both Netflix and Spotify are hiring for Harry and Meghan's projects. 
Although the Sussexes' team has not commented on these developments, many onlookers believe the streaming services are taking over the projects in order to get content out there.
PR expert Mark Borkowski even speculated that Harry and Meghan might have created a "PR nightmare" for the streaming giants. He told Express, "These great golden gooses have laid nothing but more smelly old eggs. Well, they haven't even laid an egg."
The Sussexes may have foreshadowed these events during the Oprah interview
When Harry and Meghan first signed these deals, fans were excited to see what they would deliver. However, nowadays, some onlookers are beginning to doubt there would be much content from them at all.
According to royal journalist Richard Eden, the Sussexes might have shown them signs pointing to a lack of content during the Oprah interview in March 2021.
"I do wonder if they kind of underestimated how much effort goes into these programs," Eden said on Mail Plus' Palace Confidential series. "Just from doing this program, we know how much effort there is from a big team to put it together. Remember in the Oprah interview, Harry sort of just said, 'Oh yeah, we were short of money, so I thought we'd better do a deal with Netflix' or something like that. It didn't seem to be any kind of enthusiasm or commitment."
During the interview, Harry claimed that, after stepping down as a senior royal, he was cut off financially from the royal family. 
"I've got what my mum left me, and without that, we would not have been able to do this," he said. "During COVID, the suggestion by a friend was, 'What about streamers?' … We hadn't thought about it. So, there were all sorts of different options. And look, from my perspective, all I needed was enough money to be able to pay for security to keep my family safe."
Prince Harry and Meghan Markle also have other things on their plate
Nonetheless, Netflix and Spotify projects are not the only things Harry and Meghan are juggling.
Harry is currently a Chief Impact Officer at the mental health startup Better Up. He also plans on releasing a memoir in late 2022. As for Meghan, this past year, she released a children's book called The Bench.
Both Harry and Meghan are also parents to two young kids. Their son, Archie, is turning 3 this year. Meanwhile, their daughter, Lilibet, is 7 months old. The couple took parental leave for a few months in 2021 after Lilibet was born.