Prince Harry and Meghan Markle's 'Fragile State' Might Make Their Return to Royal Duties 'Tricky'
Prince Harry and Meghan Markle are about to embark on their first royal engagement of 2020, following an extended break from their duties. Their first engagement is a visit to Canada House on Jan. 7 to meet with the High Commissioner for Canada in the UK and her team. One royal expert believes things could be tricky for the couple after their time away, however.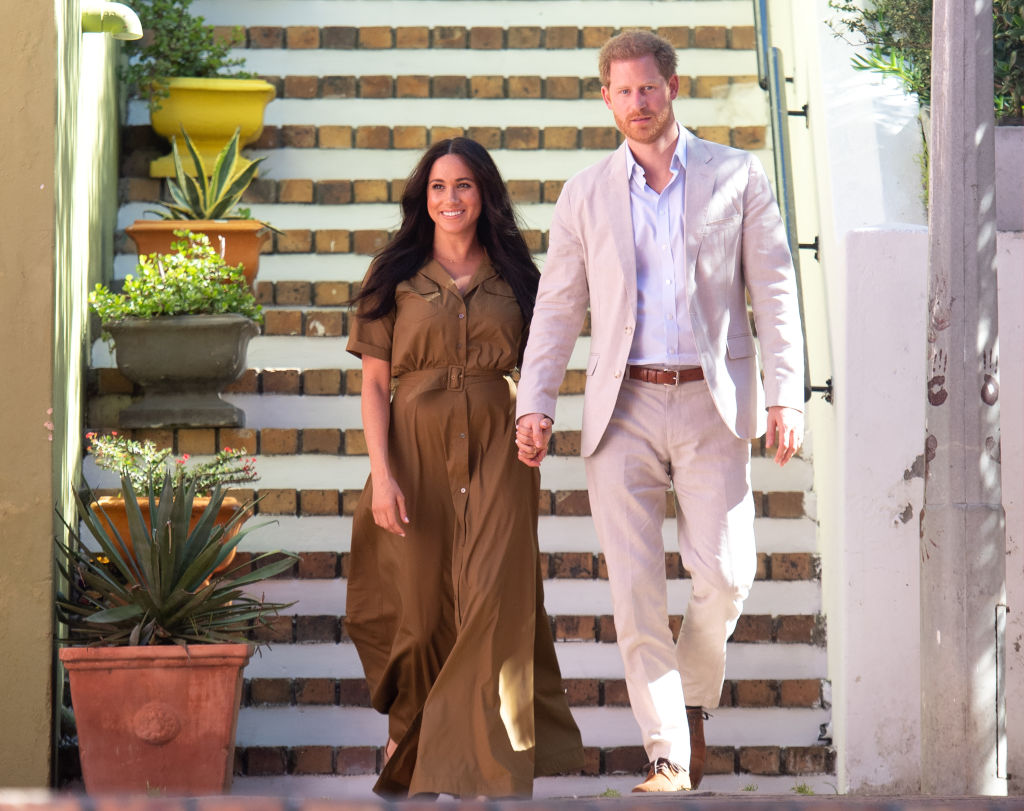 Are Prince Harry and Meghan Markle "fragile"?
The Sussexes spent the holidays in Canada with baby Archie and the time off has definitely agreed with them. When they helped a couple in need by taking a photo of them during a hike in Vancouver Island's Horth Hill Regional Park, the woman shared that "[Markle] and Harry seemed really happy" during their encounter.
Prior to their extended break, Prince Harry and Markle expressed their concerns about living in the spotlight and one royal expert believes that even though they stepped away, they might not be able to "hack" the public and media scrutiny because of the "fragile state" they were in.
Things could be "tricky" for them
During an interview on ITV's Lorraine, Royal commentator Jennie Bond said things may be "tricky" for the Sussexes, explaining, "They've spent the last six weeks, we believe, mostly in Canada. We don't know where they've been but they wanted this sabbatical, if you like."
She continued, "I think again, it may be tricky in this coming year, we've got to see whether or not they can hack it. Can they take the public scrutiny, the public role that is theirs?"
Bond noted: "They've both spoken about their fragile state. Harry very openly about his mental problems. So they are coming back to full time work. I hope they can manage it. They had a good Christmas by all accounts."
Prince Harry and Markle began their break from royal duties in November, with a statement from their representative sharing before the Christmas holiday: "As has been reported, Their Royal Highnesses The Duke and Duchess of Sussex are spending private family time in Canada. The decision to base themselves in Canada reflects the importance of this Commonwealth country to them both."
The Sussexes may have big plans
With their break behind them, royal fans are eager to see what's next and royal commentator Richard Fitzwilliams shared that they will reveal their royal future soon. Fitzwilliams told Express: "We await the launch of Harry and Meghan's Sussex Royal Foundation to discover their intentions."
He continued: "It all depends on what they mean to do with the Sussex Royal Foundation, where it will be based, what celebrity links there will be and whether it will have a branch in the USA. They are expected to make their plans clear soon."
He added: "There are likely to be important celebrity links to their future charitable work such as Harry's collaborating with Oprah Winfrey for a TV documentary series on mental health due to be aired this year."
Fitzwilliams further shared that during their break "the 'inner core' of the monarchy has appeared to be those in the direct line of succession and George's siblings. How the 'inner core' is defined in the future will depend on what Harry and Meghan decide to do in the New Year."