Prince Harry and Meghan Markle Have a 'Good Excuse' for Skipping Prince Philip's Memorial — Expert
Prince Harry and Meghan Markle could skip an upcoming memorial for Prince Philip because, according to a royal expert, their security concerns are a 'good excuse.'
A year after Prince Philip's death the British royal family will come together to remember the Duke of Edinburgh. A spring 2022 memorial is scheduled for a yet-to-be-announced date. However, an expert says it's unlikely Prince Harry and Meghan Markle will be there because of security.
Prince Harry attended Prince Philip's funeral alone
Following Philip's death in April 2021 at the age of 99, the Duke of Sussex traveled to England to attend his grandfather's funeral. Meghan, who was pregnant at the time with now-seven-month-old daughter Lilibet 'Lili' Diana Mountbatten-Windsor, skipped the funeral on doctor's orders. 
Meghan supposedly watched the funeral from home after sending a wreath and handwritten note. Meanwhile, Harry reunited publicly with Prince William and the rest of the royal family. It marked the first time they'd been together following Meghan and Harry's Oprah Winfrey interview.
Meghan and Harry may skip Philip's memorial because of security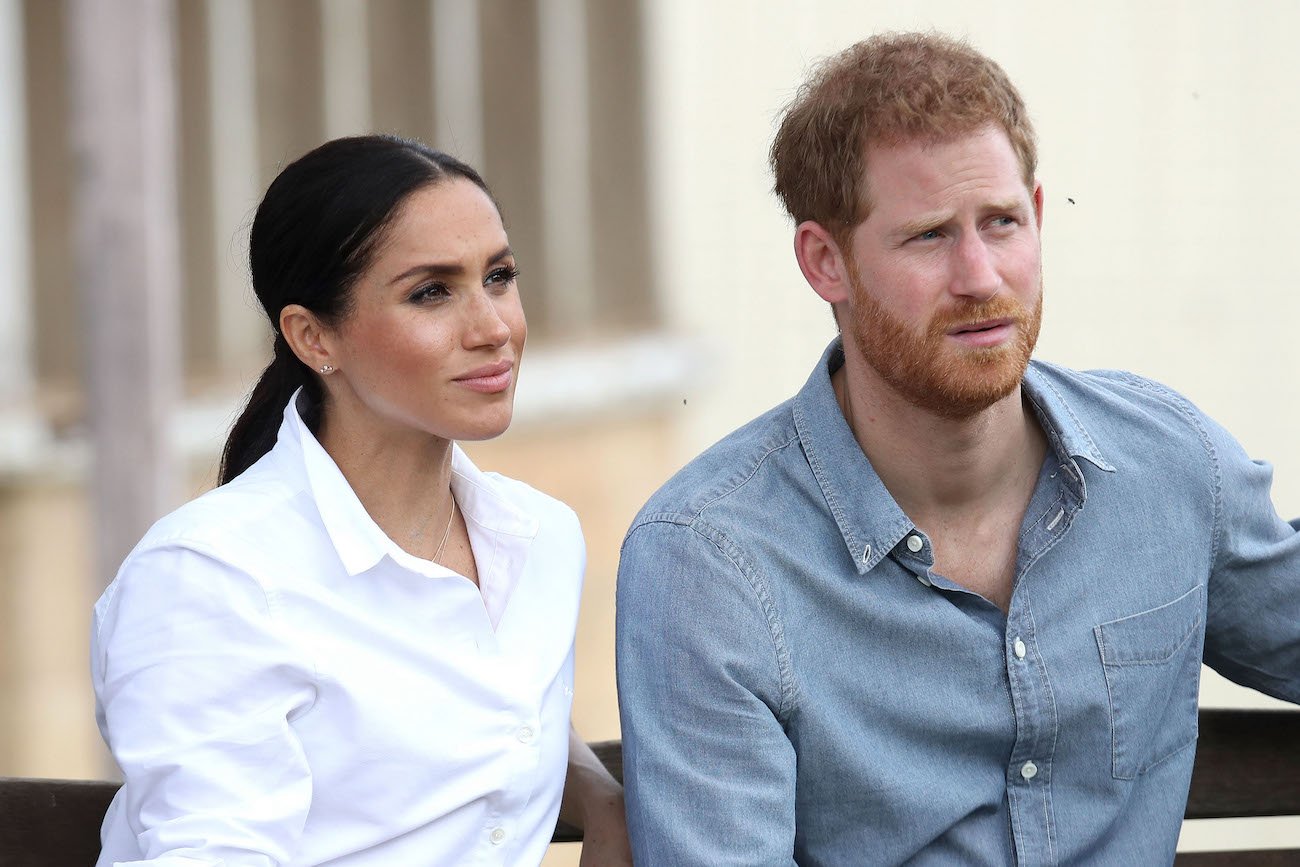 Once again Harry's taking legal action. He recently took steps to get more security for his family. The Duke of Sussex began seeking judicial review in September 2020 of a Home Office decision that prevented him from paying for police protection while in the U.K. 
Via a statement, a spokesperson for the Duke and Duchess of Sussex said Harry "inherited a security risk at birth, for life." They cited a July 2021 incident when Harry returned to the U.K. for the unveiling of Princess Diana's statue when his security was supposedly "compromised." 
Ultimately, the spokesperson claimed the private security Meghan and Harry pay for isn't sufficient when they're in the U.K.
"The Duke and Duchess of Sussex personally fund a private security team for their family," the spokesperson said. "Yet that security cannot replicate the necessary police protection needed while in the U.K. In the absence of such protection, Prince Harry and his family are unable to return to his home."
According to royal biographer Phil Dampier, the security concerns could very well keep Meghan and Harry from attending Philip's memorial. 
"It wouldn't at all surprise me if they didn't come back," he told The Sun Online in January 2022. "I think the security gives them a good excuse not to." 
Harry might attend Philip's memorial without Meghan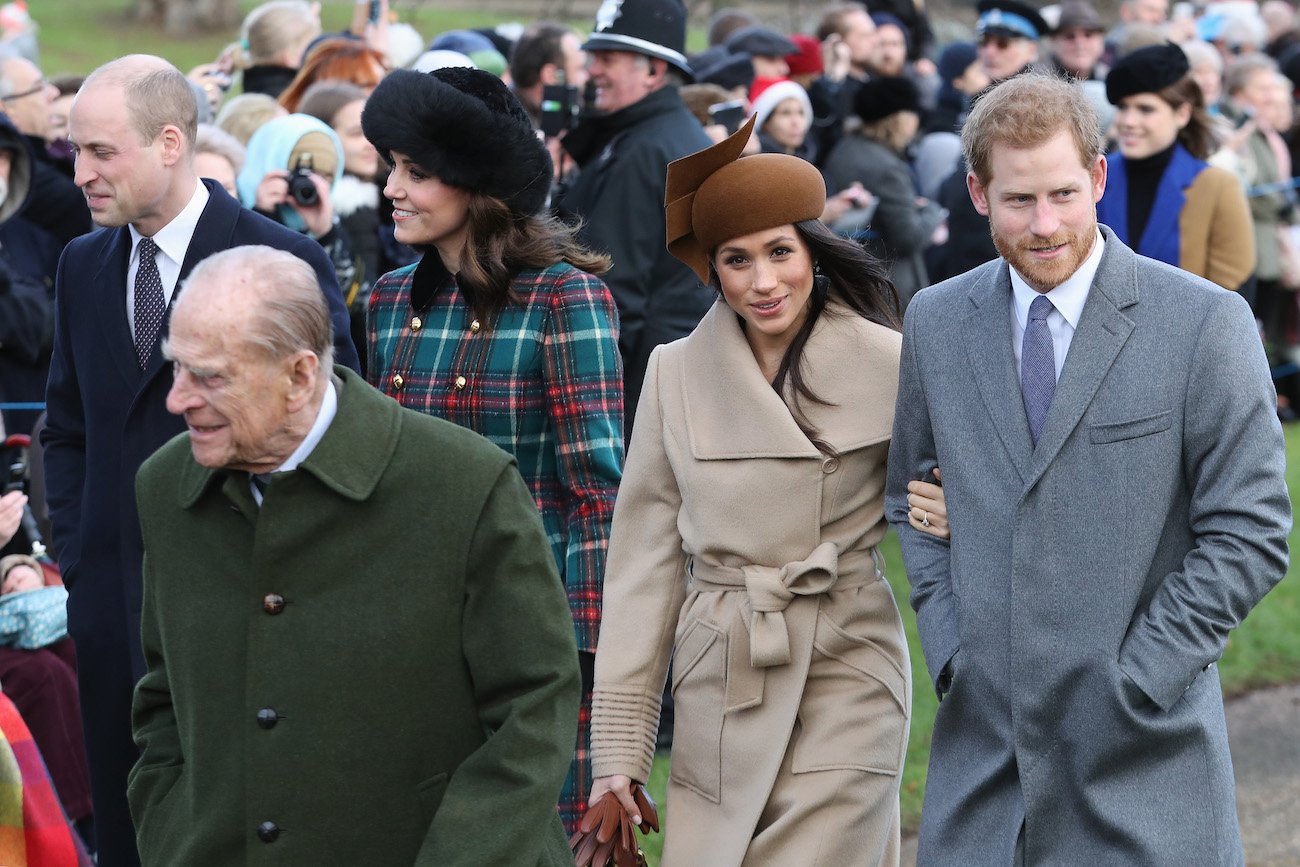 Security concerns aside, there's still a chance Harry could show up at Philip's upcoming memorial. 
"Harry might come because it looks good from a PR point of view," Dampier said. "He will be criticised if he does come and criticised if he doesn't. He will look disrespectful to his grandfather who he was very fond of so Harry may come."
What about the Duchess of Sussex? If Meghan travels to the U.K. for the memorial Damier said he'd be "very surprised."
Furthermore, there are the optics of flying to England for the sole purpose of Philip's memorial. He explained "flying about for one-off events isn't a very good look."
"I think if [the memorial visit] was combined with a few days and a serious attempt to sit down with his brother and father and try and talk things through, you can see the point. But I don't get the impression that anyone is ready to heal the rift."