Prince Harry and Meghan Markle Have 'Got Their Eye on the Money' in Hollywood, Neighbor Says
When Prince Harry and Meghan Markle stepped down as senior royals in 2020, the couple said one of their reasons for doing so was a desire for financial independence. Since then, they have moved to Montecito, California, and have been establishing careers. A neighbor reported that Sussexes have "got their eye on the money."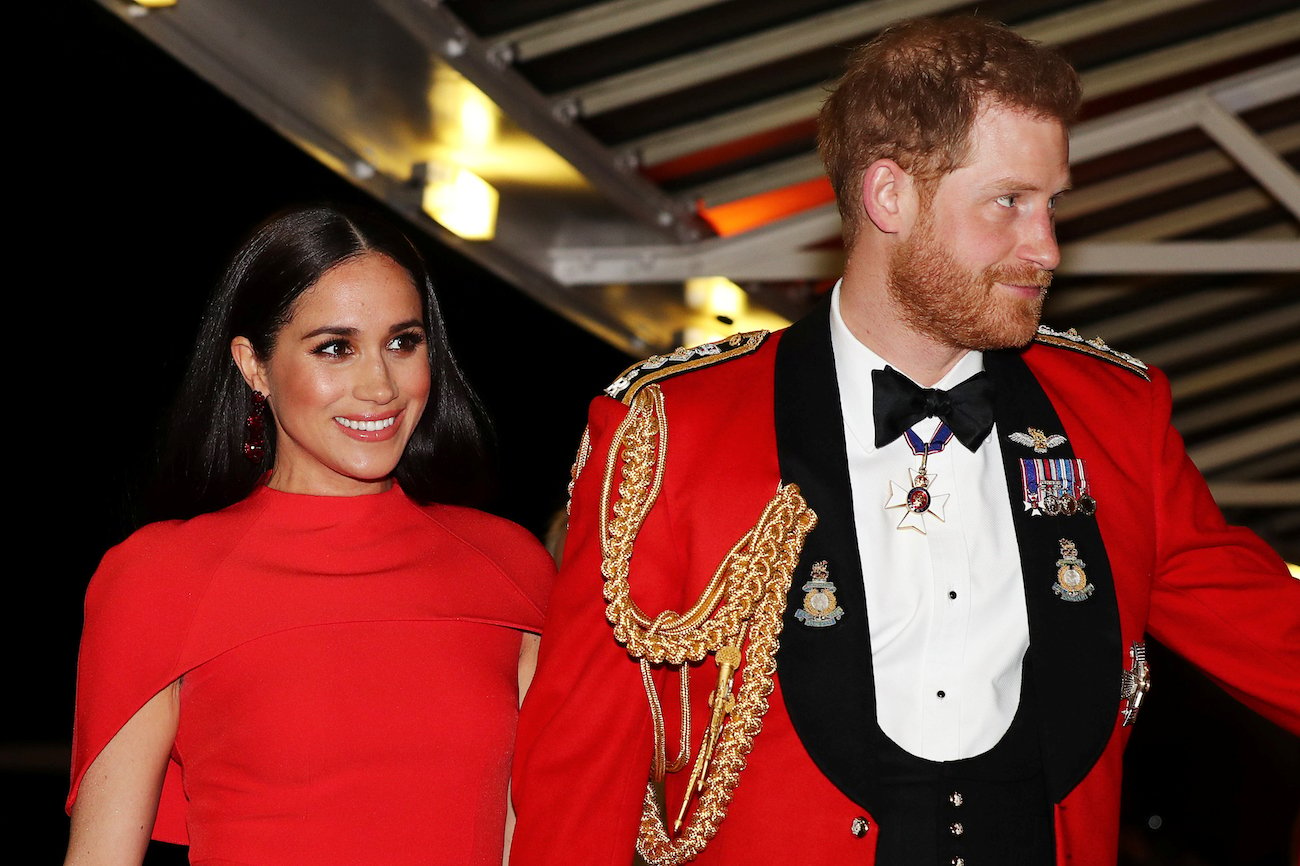 Prince Harry and Meghan Markle are reportedly 'happy' in California
According to former royal correspondent Richard Mineards, who lives in Montecito, Harry and Meghan are content with their life far away from the royal family.
"Harry's been out on his bicycle and walking his adopted Labrador on Miramar Beach and she's been out shopping in both the upper village and lower village and they seem to be very, very happy as far as I can see," Mineards told Evening Standard.
The couple is also allegedly making Hollywood connections. Mineards added, "They've made a lot of friends here, particularly Orlando [Bloom] and Katy [Perry] who live nearby on Park Lane. They also have good friendships with Ellen [DeGeneres] and Oprah [Winfrey] who live minutes away so they may well have been going over there and vice versa with the children."
"Given all that, the fact that they feel secure and are not under the public spotlight like they would have been when they were living in Beverly Hills, I think they're blissfully happy here," Mineards said.
Back in December 2021, makeup artist Daniel Martin, who has worked with the couple, also shared with People that they are enjoying life in California with their kids. Martin shared, "They are loving life as a family of four. They've struck a rhythm as a foursome."
The Sussexes have 'got their eye on the money' in Hollywood, according to Mineards
The Sussexes currently have deals to produce content for Spotify and Netflix. They also have a book deal with Penguin Random House. According to Mineards, Harry and Meghan are aiming to make a high income in Hollywood.
"They've obviously got their eye on the money like their good friend James Corden who now earns something like $12 million per season of The Late Late Show," Mineards said. "I think they'd like to get on that sort of level where hopefully they can earn lots of money and get their views across but also do good things with The Archewell foundation [the couple's non-profit organisation] as well."
Prince Harry and Meghan Markle reportedly have 'tremendous pressure' to succeed
Harry and Meghan fought to leave the royal family and carve out a new path for themselves. As such, royal expert Duncan Larcombe believes the Sussexes are under a lot of "pressure" to succeed in America.
"With these deals, there's tremendous pressure on Harry and Meghan to deliver and make a success of their life in America," Larcombe said, according to Closer Online.
He added, "They've caused such an uproar – for both the royal family and in the media – that they don't really have the option of failing. It would be the ultimate humiliation. If Netflix aren't happy and the production doesn't get the audiences that they're expecting, they won't give them another contract."