Prince Harry and Meghan Markle Have Fired Their Royal Staff — What Does This Mean For Their Future?
Prince Harry and Meghan Markle are continuing to make the transition from royals to non-royals. When the two first started the process, they hoped to split their time evenly between North America and the United Kingdom while still working for the queen. As time has gone on, though, they've learned it isn't feasible to work for Queen Elizabeth without taking a royal salary. And the two just made a big move: They've fired all of their Buckingham Palace staff.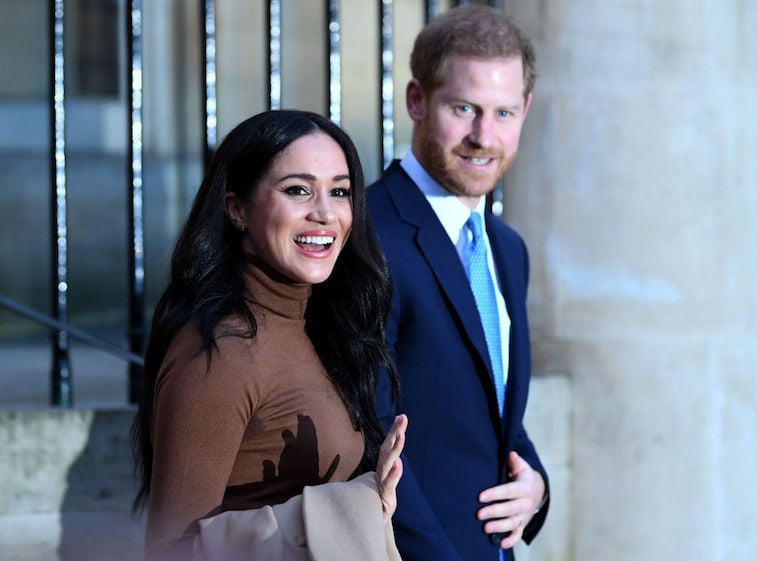 Prince Harry and Meghan Markle are in the midst of a major life change
Late last year, Harry and Meghan took a six-week hiatus from royal life to experience some downtime in Vancouver, Canada. While there, the two (who had likely been planning this for quite a while) seemed to finalize their plans to leave the royal family.
When Meghan and Harry returned from their vacation, they announced that they would "step back" as senior royals. Of course, leaving such a prominent position means there are plenty of loose ends to tie up, and the two have been doing that ever since.  
The two originally wanted to continue to work for the queen, but they can't
When Harry and Meghan first announced their departure, they used the term "step back," which suggested they weren't officially leaving the royal family. They hoped to become financially independent while still working to represent the royals, but they learned this wasn't possible.
Without taking a salary from the queen, Meghan and Harry could not work for her, which meant they had to choose one or the other: Stay full-time royals or say goodbye entirely. Clearly, they chose the latter. The couple departed for Canada from the United Kingdom in mid-January, and it appears they haven't been back since.
The couple just fired their entire Buckingham Palace staff
The news recently broke that Harry and Meghan have officially closed their Buckingham Palace office. And this means that they've also had to fire all 15 of their staff members. According to reports, the two have just taken another massive step toward their royal exit — all but guaranteeing that they have no plans to return to the royal family any time soon.
"Given their decision to step back, an office at Buckingham Palace is no longer needed," a source close to the royal family revealed. High-profile staffers, such as Sara Latham and Clara Loughran, were also given the boot, but it appears everyone is handling the couple's decision well. "The Duke and Duchess have a small team, less than 15 people. The team are very loyal to the Sussexes and understand and respect the decision they have taken," the source the told Daily Mail.
The firing solidifies the two are not coming back
Though some royal fans have suspected the couple's departure might not last, this important move only proves that these two are serious about leaving the family. By firing those who have worked closely to them for so long, Harry and Meghan are sending a message to the world that those "HRH" titles are nowhere in their future.
Harry and Meghan are reportedly making another big change; rumor has it the two will move away from their rental on Vancouver Island and into a new place closer to Los Angeles. Meghan's mother lives in Los Angeles, and it makes sense that the two would want to be closer to her as Archie grows up. Plus, now that they're so far from Harry's family, they likely don't want to isolate themselves and be far from Meghan's mother as well.