Prince Harry and Meghan Markle's Instagram Makes It Clear That Much of the Public Still Hates Them: 'You Are Irrelevant'
Prince Harry and Meghan Markle have had a difficult relationship with the public ever since they started dating back in 2016. Meghan, who is American, was never well-received by much of Britain, and it led to a lot of negative press and plenty of bullying.
For various reasons, the two announced their royal departure back in January 2020, hoping it would bring them a reprieve from the intense scrutiny. However, the couple's Instagram account makes it clear that some people have less respect for them now than ever.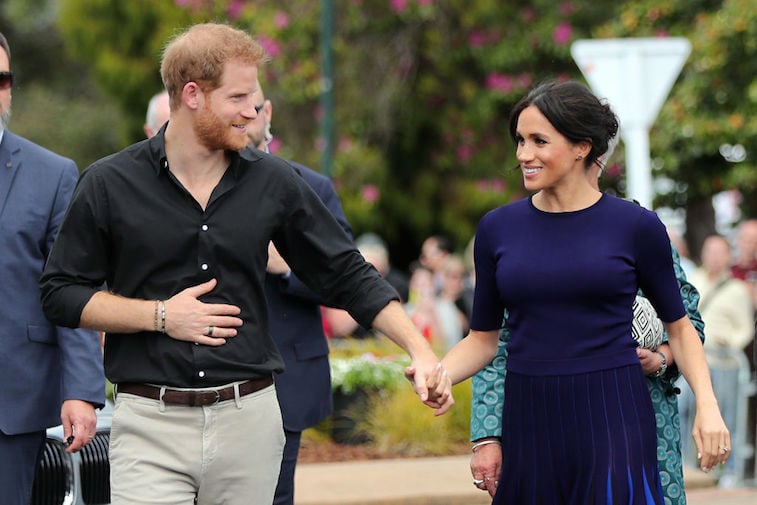 Meghan had a hard time developing a relationship with the public
When Meghan and Harry first started dating, the press almost immediately began digging into her life. They created negative story after negative story, which made it difficult for Meghan to win over the public. The public started buying into the idea that the duchess had a bad attitude, and it made it very hard for her to get on top of the negativity.
Rumors have swirled ever since Meghan met Harry, with outlets reporting that she is a social climber and that she didn't treat Kate Middleton well. All of the bad press led Meghan and Harry to exit the royal family.
The two were hoping their royal exit would bring them peace
When Harry and Meghan announced their royal departure, they were hoping it would bring them some sought-after peace. The two had dealt with a lot since marrying, and starting a new life in North America seemed like the only way they could escape it.
The two have seemingly enjoyed their time in Canada, which is where they've been since January (they did return to the U.K. for a while at the beginning of March, though). Meghan has been spotted walking the dogs with Archie, and the two are reportedly getting in touch with nature. However, the public is still able to express their distaste for the two via social media.
The public leaves brutal comments on the couple's Instagram posts
Meghan and Harry have continued to post on Instagram under the name "Sussex Royal," despite that the queen would not let the two trademark the name. And though they try their best to invoke positivity through their Instagram account, the comments are anything but positive.
The two posted a "Happy Mother's Day" tribute on March 22, which was Mother's Day in the United Kingdom. And almost all of the most-liked comments completely bashed the duchess. "You are irrelevant," one comment read. "Please remove this Instagram and go underground and remain in your privy world," another person wrote. "Please stop using this name. It's shameful," one user added.
The couple's previous post about mental health was also very poorly received. They saw massive backlash for suggesting that people could "digitally train" to become counselors rather than going to school for the profession. "This post is misleading and irresponsible," someone wrote. "All those thousands I spent to train as a counsellor for 3 years, and now I learn that you can simply 'digitally train.' Get real!" someone else commented.  
Could Harry and Meghan potentially delete their Instagram?  
The duke and duchess have relied on Instagram to communicate with their fans and with the public. But now, almost all of the top comments on every post are negative. Though there has been no talk of the two deleting their account, it might be the only way they can escape the scathing remarks of the public. Perhaps they will launch a new account for their charity down the road and leave Sussex Royal behind. Unfortunately, having the account doesn't seem to be doing them any favors.