Have Prince Harry and Meghan Markle Let the British Royal Family Down?
Prince Harry and Meghan, Duchess of Sussex, will never return to the British royal family as senior working royals. In fact, now that Megxit has been finalized, they are set to embark on a new journey of service from their California-home base. The pair are all set to reveal the intimate details of their journey as royals in an interview.
But, have the Sussexes let the royal family down?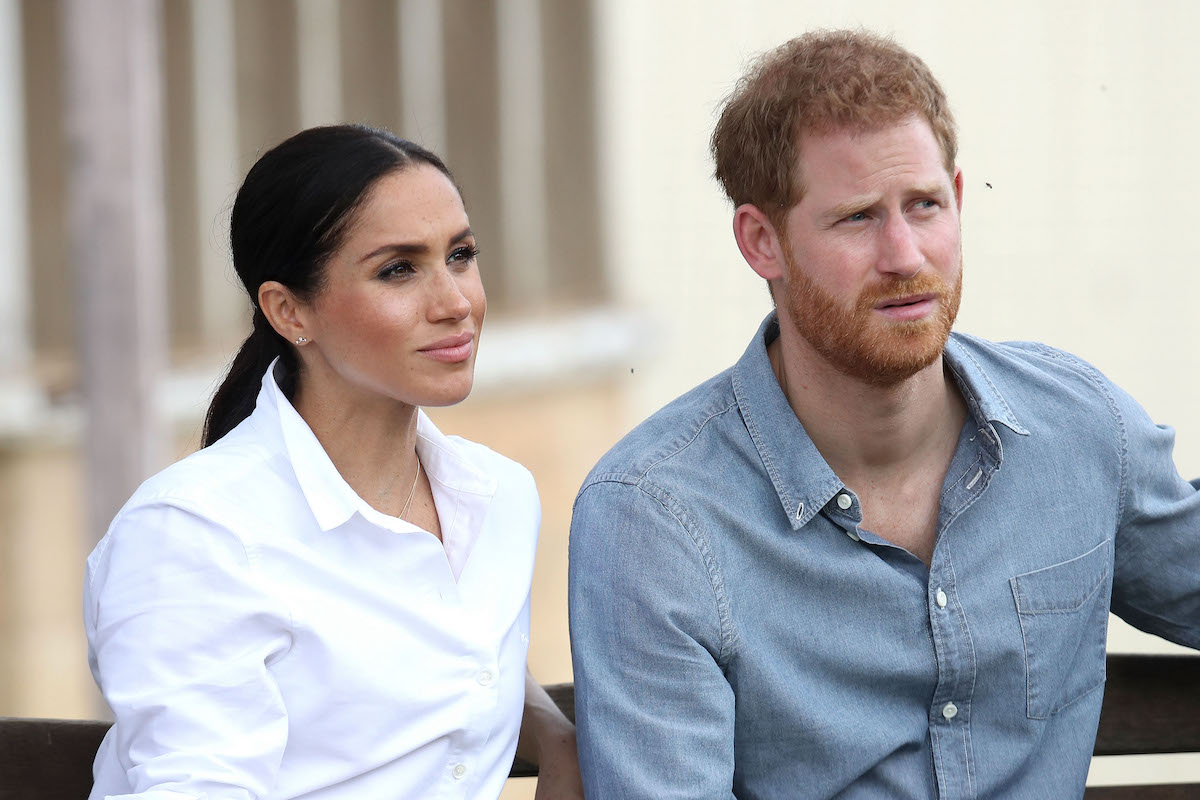 Why did Prince Harry and Meghan Markle leave the British royal family?
There was a ton of speculation surrounding the Sussexes' shocking January 2020 announcement that they were resigning from their roles as senior working royals. In the October 2019 documentary, Harry and Meghan: An African Journey, it had become increasingly clear that Meghan in particular was struggling to find her footing in the royal fold.
It did not help that the British press harassed and bullied her at every turn. Shortly after the announcement, Prince Harry explained that he was stepping down because he felt that he'd had no choice. Now, the prince is getting even more candid about his reasons for Megxit.
"It was a really difficult environment, as I think a lot of people saw. We all know what the British press can be like. It was destroying my mental health," Prince Harry explained during an appearance on The Late Late Show in February 2021. "I was like, 'This is toxic,' so I did what any husband and what any father would do which is, 'I need to get my family out of here,' but we never walked away."
RELATED: Queen Elizabeth II Had Hoped Meghan Markle and Prince Harry Would Cancel Megxit
Related post url: 
The British royal family is 'appalled' by Meghan and Harry's interview with Oprah
Though the Sussexes have told the British royal family that they will not be returning to royal life, fans and the royals were shocked when they announced a tell-all interview with Oprah Winfrey. The special, Oprah with Meghan and Harry: A CBS Primetime Special is set to air March 7 and the royals are reportedly not happy about it.
The Times is reporting that Buckingham Palace is very nervous about possible allegations of racism or sexism and the settling of "old scores." It is also said that Prince William and Catherine, Duchess of Cambridge are absolutely appalled by the ordeal.
"It's just beyond the pale for William and Kate, especially in light of the dreadful timing with [Prince] Philip in the hospital. They are utterly aghast," a source told Us Weekly.
Have Prince Harry and Meghan Markle let the British royal family down?
With news that Megxit has been finalized and amid this impending interview with Oprah, many people are accusing the Sussexes of letting the royals down. A YouGov poll found that 49 percent of British people think Prince Harry should be removed from his place as sixth in the line of succession.
"The fact that people are almost equally split over whether or not the Royal family is better with Harry and Meghan in it speaks volumes as to how they're now perceived, although the public still feels that the tell-all Oprah interview next month is a step too far, even for ex-Royals," Chris Hopkins, associate director of Savanta ComRes via The Telegraph.
However, it seems like the Sussexes did what's best for them, their son Archie, and their unborn child, there's no shame in that.