Prince Harry and Meghan Markle: Love, Written in the Stars, Astrologist Exclusively Shares
Astrologist Joy Yascone Elms said Prince Harry and Meghan Markle's romance was written in the stars and the couple was destined to be together.
When they met on on a blind date in July 2016, Yascone Elm said the timing couldn't have been better.
"This was superb timing as the Sun was in Cancer," she explained to Showbiz Cheat Sheet. "Cancer rules Harry's 7th house of marriage and commitment as a Capricorn rising sign. Also, Meghan's rising sign is in Cancer so the stars in early July 2016 were very compatible for a fateful meeting, as Harry's rising sign in Capricorn brings marriage to Meghan's chart and vice versa."
Meghan's Cancer rising ruled marriage for Harry and Harry's Capricorn rising ruled marriage for Meghan. "Wow, what a partnership. Excellent compatibility and timing," Yascone Elms said. 
Prince Harry and Meghan's meeting came down to timing
Furthermore, Jupiter, the planet of blessings and good fortune, was transiting Meghan's house of fourth Home of home as a Leo. We call this Divine Timing Blessing Season Four in my book 'The Power of Divine Timing.'  This is a very auspicious time for creating a happy new path, as the fourth house of home creates whatever you need to feel stable. It creates stability and for many that is love and building a sense of family, a time that is known to bring one's soulmate to light," she added.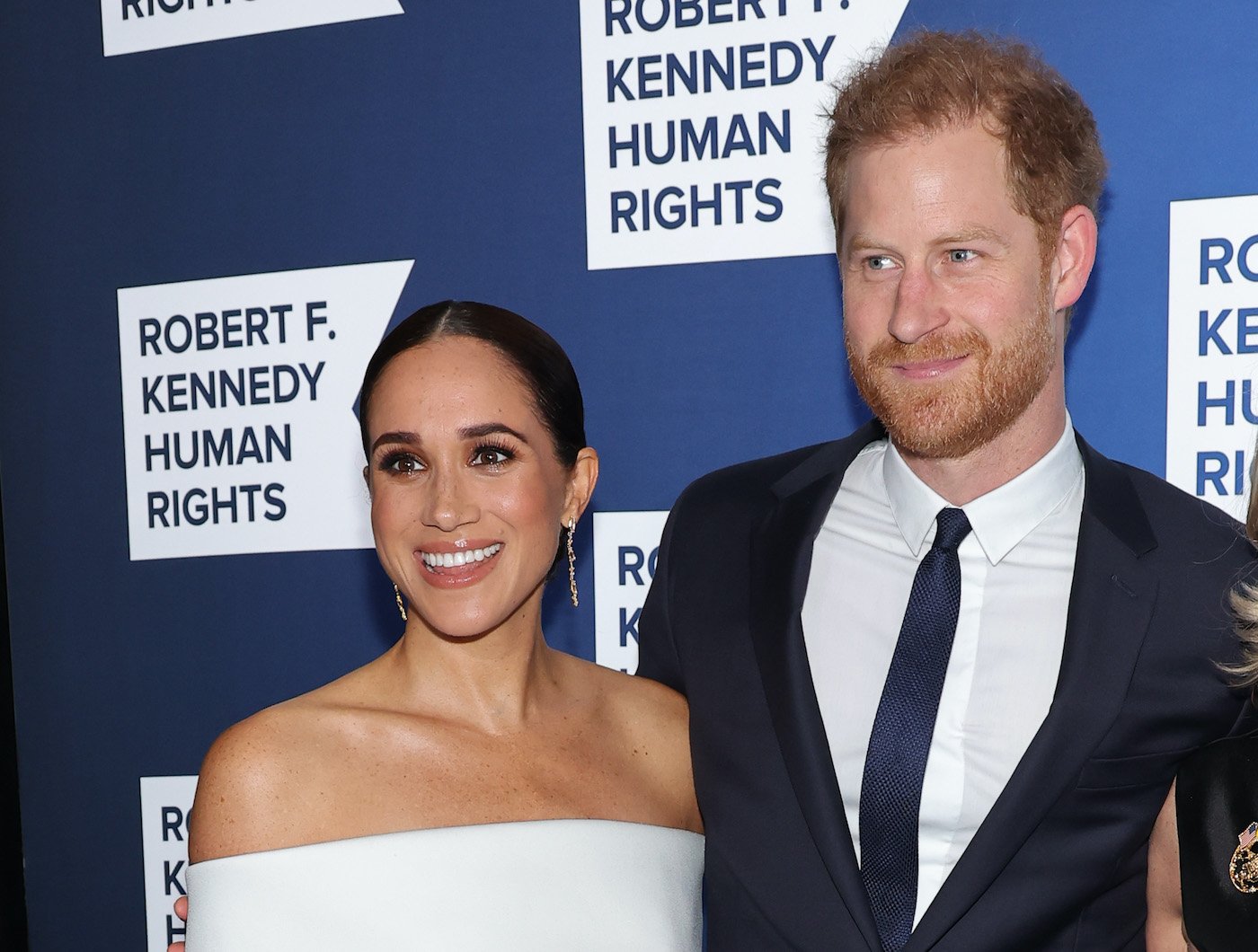 This transit occurs very rarely only once every 12 years when Jupiter transits the fourth house of home and stability, she said. "Harry and Meghan created excellent DNA during their first date for success, by meeting at the right time.  Their charts show they were both ready for the gift they would become for each other. After courting for a year and four months the pair announced their engagement. This was such a blissful time for the couple with Jupiter approaching their 5th house of love and children. 
The royal couple's love story was written in the stars
Yascone Elms said Harry's Jupiter in Capricorn and Meghan's Cancer rising laid the groundwork for a natural partnership and then marriage.
"Jupiter transited Meghan's house of marriage and partnership on December 2nd, 2019 through December 19th, 2020, which helped them in their first years of marriage to really create an effective partnership. Being in each other's corner. The transit is noted as a partnership season and points to a successful union," she said. "Every sign goes through this blessing season every 12 years. Meghan and Harry most definitely were in the right place at the right time. As their union seems to be written in the stars.  Their astrological compatibility is also evident as Meghan's rising sign in Cancer lands in Harry's house of partnership and marriage and vice versa. This shows they are natural partners. It also explains their ease in being in one another's company."
Harry and Meghan were immediately attracted to one another  
"Meghan's Venus in Virgo conjunct Prince Harry's Sun shows a true natural immediate attraction," she said. "Prince Harry's Venus shows permanence in Meghan Markle's house of home and stability, providing a happy home and family life for Meghan and vice versa."
"They are truly a unique pair and are natural friends as well. As Meghan's rising sign lands in Prince Harry's Virgo Sun, house of friends. All of this plus excellent communication as identified in their charts lead to marriage for the pair."
Harry and Meghan's wedding was in their charts
Even the timing of the couple's wedding on May 19, 2018, was tracked in their charts.
"Prince Harry's natal Jupiter  in Capricorn is the natural ruler of Meghan's House of marriage. Prince Harry was also on the heels of experiencing his auspicious Jupiter return which would occur during their first years of marriage as he has Jupiter in Capricorn in his birth chart the natural ruler of Meghan's house of marriage. This is noted as a very gifted time for blessings," Yascone Elms said. "A time that shows extreme happiness and good fortune. This was the time Meghan and Harry stepped down from royal duties and became independent. And according to their chart, this was the best possible decision for their happiness.   Prince Harry's chart gifts Meghan with partnership and support —the timing was superb for both Prince Harry and his bride Meghan Markle."
Their departure from Royal duties in January 2020 Harry and Meghan announced they were stepping down from royal duties. This was during the time of Jupiter transiting Meghan's 7th house of marriage and love and romance," she added. "As the planet of blessings and good fortune, Jupiter danced between Sagittarius and Capricorn."
"This is called Divine Timing Blessing season Seven and Divine Timing Season Five in The Power of Divine Timing Book and this points to a time of love, commitment, and marriage. Everyone goes through this season once every 12 years," she added. "This was also the time Prince Harry was experiencing Jupiter in his first house, bringing the gift of marriage, partnership, and family to each other. This is one of the most beautiful and rare transits for marriage and partnership. And the royal couple was blessed to capture this DNA in their partnership. Needless to say, their fated meeting seems to be absolutely written in the stars."