Prince Harry and Meghan Markle Make Time's 100 Most Influential People List — 'They 'Run Toward the Struggle', Chef José Andrés Says
Prince Harry, Duke of Sussex and Meghan, Duchess of Sussex are back in the spotlight following a (relatively) quiet summer. They're proving they are still influential despite stepping back as senior working royals in 2020. The couple's on the cover of Time after making the publication's annual list of the 100 most influential people in the world.
Prince Harry and Meghan Markle posed for photos at their California home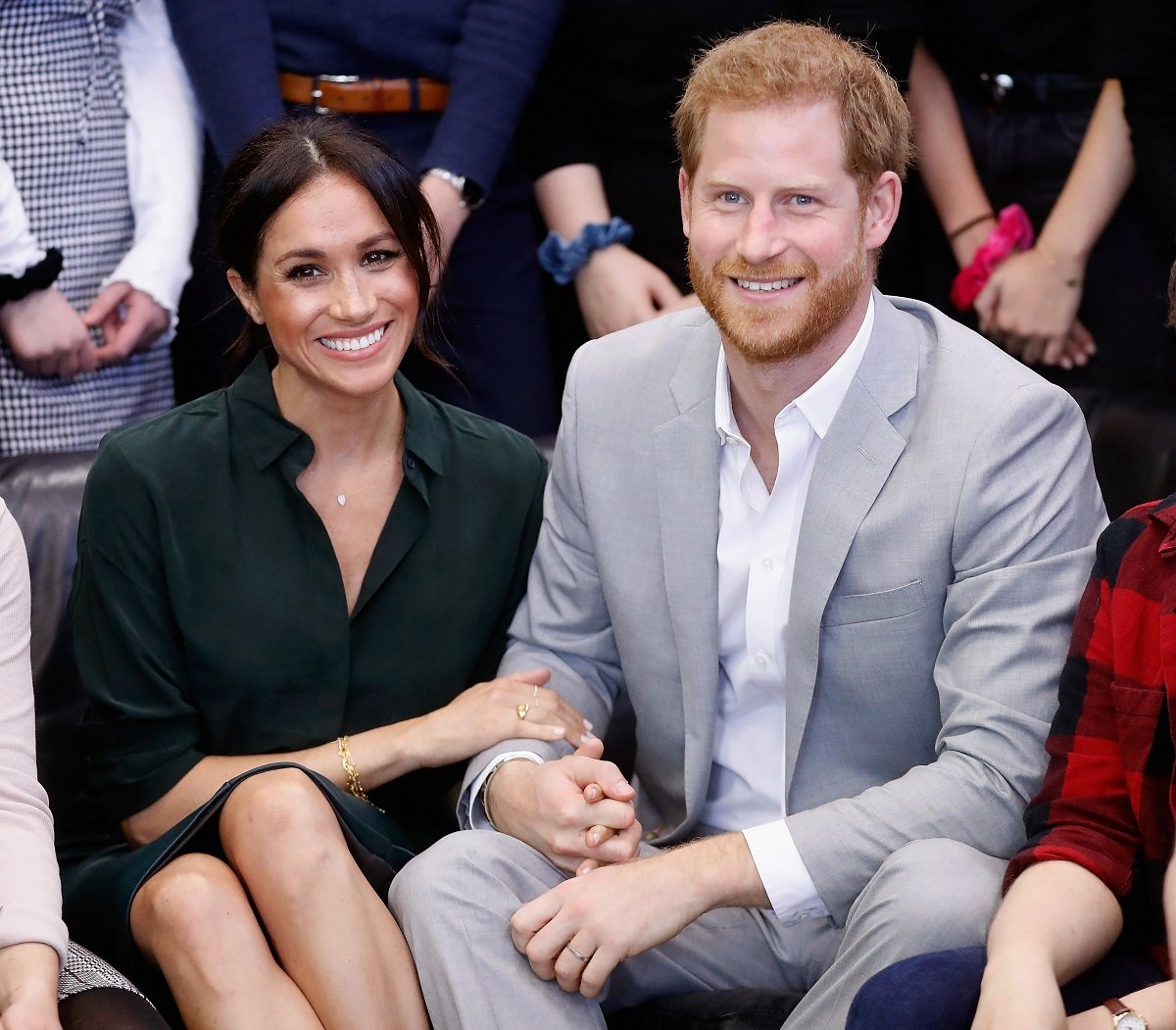 The couple, who became parents of 2 upon the June 2021 arrival of their daughter, Lilibet "Lili" Diana Mountbatten-Windsor, didn't go far for their cover shoot. In fact, they didn't leave their house. According to Time, Harry and Meghan posed for photos at their mansion in Montecito, Calif., where they reside with their kids, dogs, and rescue chickens.  
The Duke and Duchess of Sussex even made history with the photoshoot, according to Edward Felsenthal, Time's editor-in-chief and CEO. 
"Our cover portrait, taken by Pari Dukovic, marks the first time the world-famous couple has formally posed together for a magazine cover shoot," he wrote in the magazine. 
Meghan and Harry posed for a number of photos including one where the Duchess of Sussex stares into the camera wearing a white jumpsuit while Harry rests his arm on her shoulder. Another image features the couple in olive green outfits — a turtleneck and trousers ensemble for Meghan and a suit for Harry — with a yellow wall and trees in the background. 
Chef José Andrés wrote a short profile on the couple
Meghan and Harry weren't interviewed for their Time profile but instead chef José Andrés wrote a brief profile on them. Andrés is the founder of World Central Kitchen, which has received support from Meghan and Harry's Archewell Foundation. 
"Springing into action is not the easy choice for a young duke and duchess who have been blessed through birth and talent, and burned by fame. It would be much safer to enjoy their good fortune and stay silent," Andrés wrote. 
He continued, saying, "That's not what Harry and Meghan do, or who they are. They turn compassion into boots on the ground through their Archewell Foundation. They give voice to the voiceless through media production. Hand in hand with nonprofit partners, they take risks to help communities in need—offering mental-health support to Black women and girls in the U.S., and feeding those affected by natural disasters in India and the Caribbean."
Andrés' final word on Meghan and Harry was this: "In a world where everyone has an opinion about people they don't know, the duke and duchess have compassion for the people they don't know. They don't just opine. They run toward the struggle."
Meghan Markle and Prince Harry topped the magazine's section of the list titled 'Icons'
Time breaks down their 100 most influential people list by putting them in sections including, Pioneers, Icons, Titans, Artists, Leaders, and Innovators. Meghan and Harry topped the Icons section of the list and joined others including big names such as Dolly Parton, Naomi Osaka, and Britney Spears.