Prince Harry and Meghan Markle May Not Get a Royal Christmas Invite Because They Can't Be Trusted, Royal Author Says
Once again Prince Harry and Meghan Markle's Christmas may be spent stateside. After stepping down as senior royals in 2020 the Duke and Duchess of Sussex celebrated the holiday in California. Now it looks as if the couple won't be heading across the pond to spend Christmas with the rest of the British royal family. According to a royal author, royals "can't trust" Meghan and Harry not to go public with details of the visit.
Prince Harry and Meghan Markle have spent 2 Christmases with the British royal family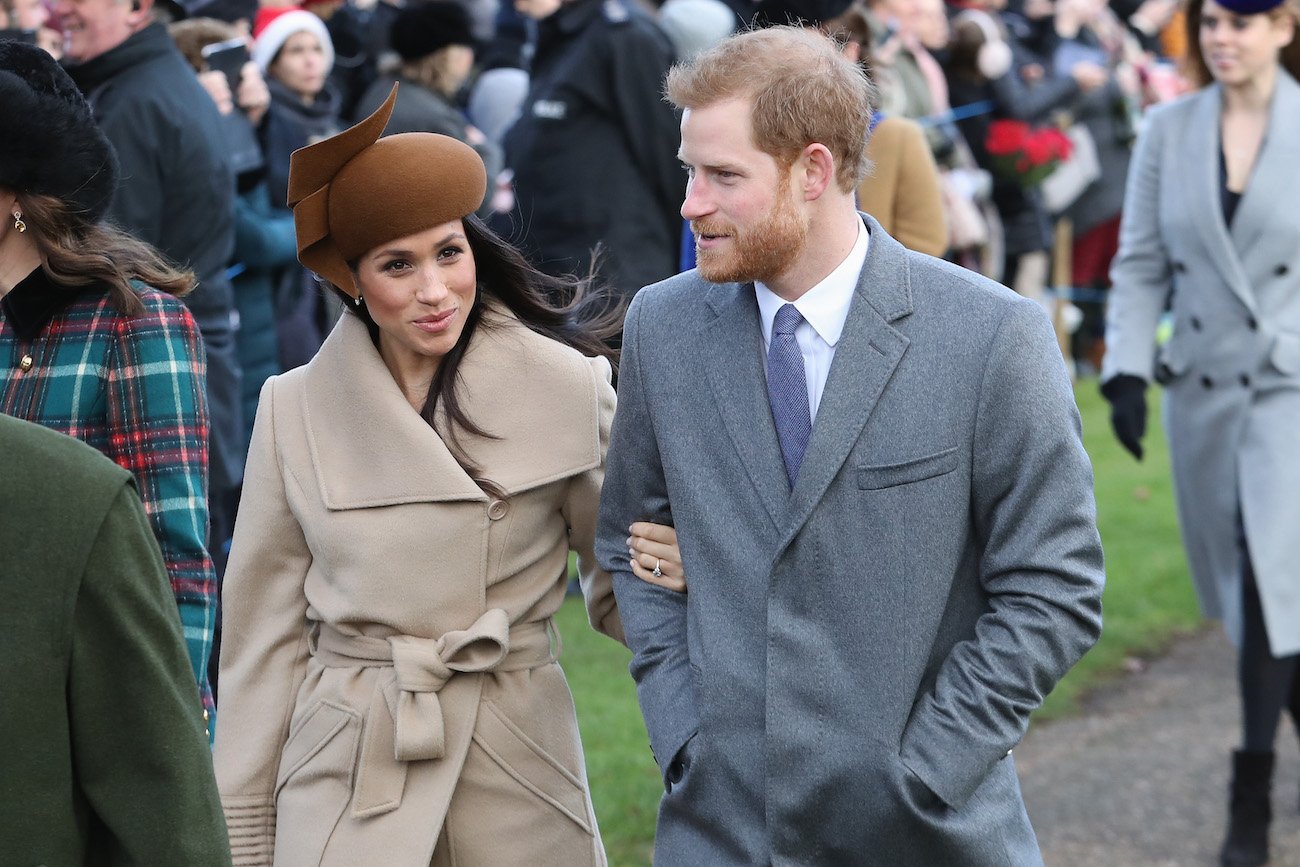 The royal family's known for going all out at Christmas. It's a big event for them which includes gathering at Sandringham Estate in Norfolk, England, over Christmas and New Year's. They also take part in royal holiday traditions such as exchanging gifts, attending church, and decorating the Christmas tree. 
Before retreating from senior working royal life and buying a mansion in Montecito, Calif., the Duke and Duchess of Sussex rang in the holiday season alongside the royal family at least twice. Not a month after Meghan and Harry announced their engagement in November 2017, Queen Elizabeth II broke protocol for the former Suits star. She invited the now-40-year-old to spend Christmas with the royal family despite her non-royal status at the time.
The following year Meghan and Harry's Christmas once again involved festivities with the royal family. They went to church and were photographed alongside the Duke and Duchess of Cambridge. 
Prince Harry and Meghan Markle's Christmas invite may not happen because some royals 'can't trust them' to keep the details of the trip private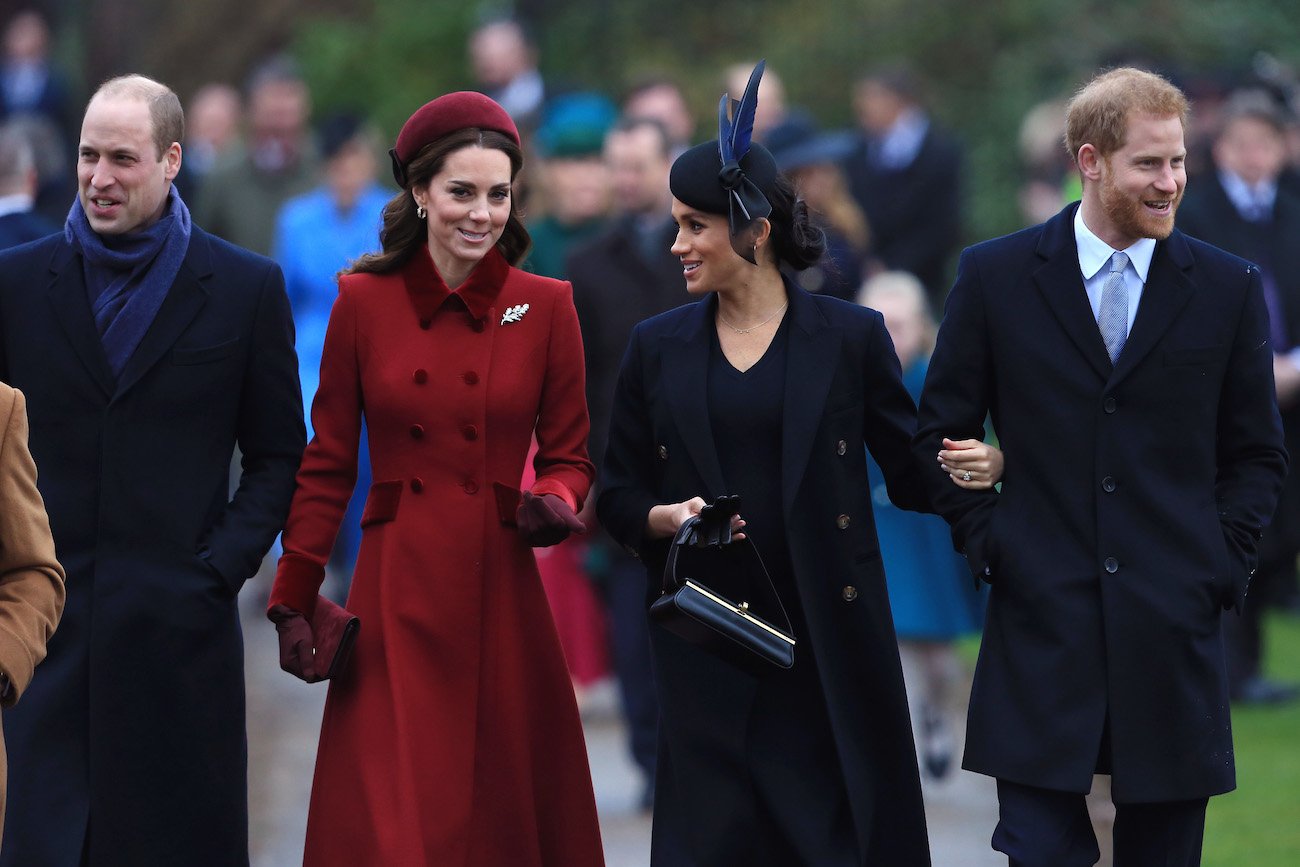 Harry and Meghan's Christmas may not be spent surrounded by the rest of the royal family. According to royal biographer Angela Levin, while the queen may be happy to see them other royals may feel differently.
"The Queen would be delighted because she adores Harry," the Harry: Biography of a Prince author told The Sun in September 2021. "And also you love a child even though you disagree with everything they are doing."
"But I think for the other royals, it is quite a stiff time where everybody has a very explicit diary of changing five times a day and what they have to do at what time," she added. "I think it will be very, very difficult if they come over because the feeling is you can't trust them, and they might use this for their next documentary or for his next book."
The book Levin's referring to is Harry's forthcoming memoir. After announcing the book in July 2021 the 37-year-old shared it's set to be released in late 2022. As for the biographer's comment about a documentary, following their PDA-filled visit to New York City, New York, in September 2021, Meghan and Harry sparked rumors of a forthcoming Netflix documentary about their lives.
Prince Harry and Meghan Markle's Christmas in 2021 might be another low-key celebration at home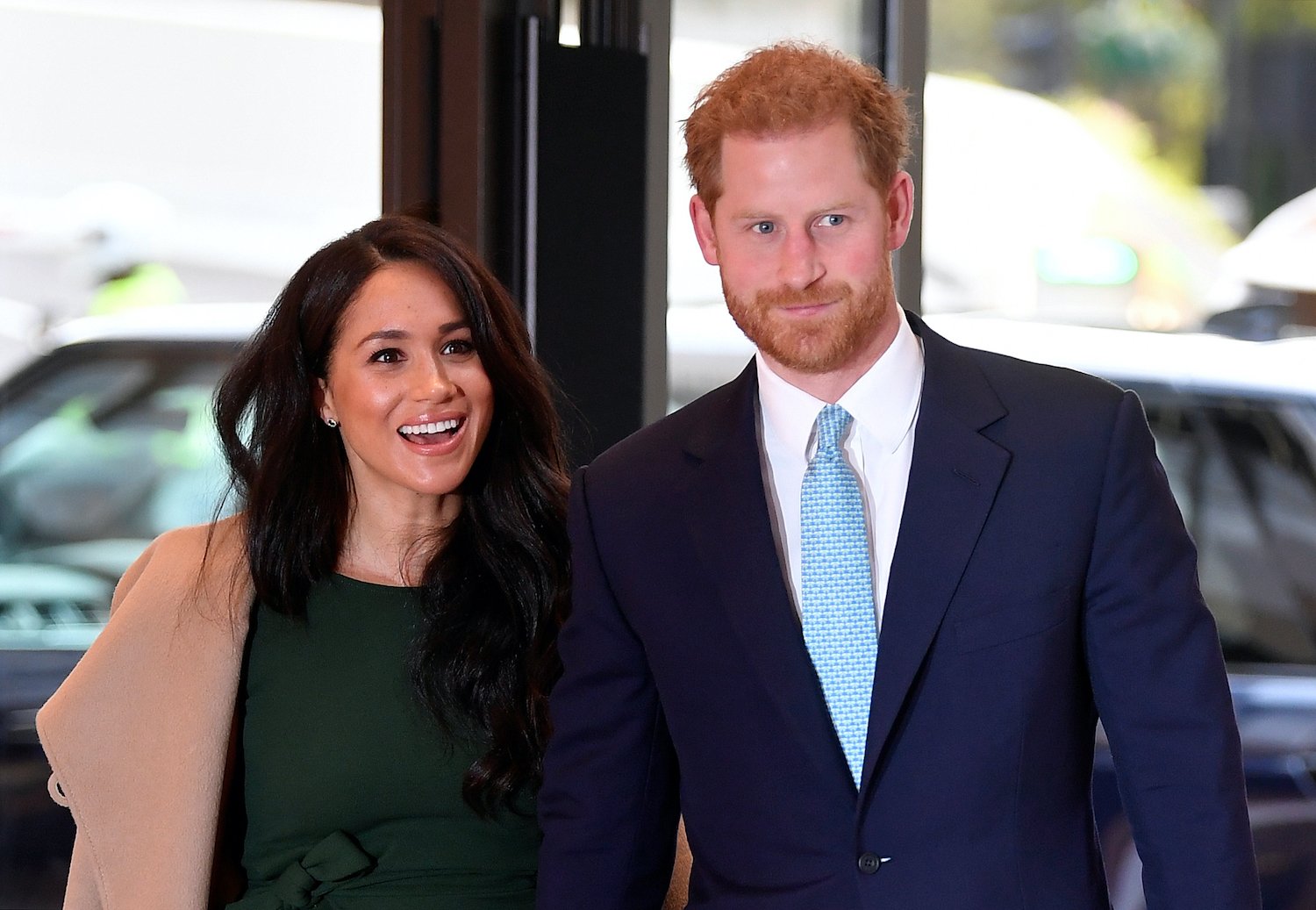 Harry and Meghan have yet to announce their Christmas plans publicly. However, it looks as if they may spend the holiday at home. There are a few factors they might consider before making the decision to spend the holiday abroad. First is where they stand with the royal family after their bombshell Oprah Winfrey interview. Then there is, of course, coronavirus (COVID-19). On top of that, they have a new addition. In June 2021 Meghan and Harry welcomed daughter, Lilibet "Lili" Diana Mountbatten-Windsor. So there's a chance they may want to spend Christmas together as a family of four.