Inside Prince Harry and Meghan Markle's Rumored Move to Canada: Will They Risk Losing Their Royal Titles?
Could Prince Harry and Meghan Markle be planning a move to Canada after an extended break there from their royal duties? According to a new report, the Sussexes are in talks with the royal family to discuss their future, with some speculation that they could be based in Canada for a portion of the year.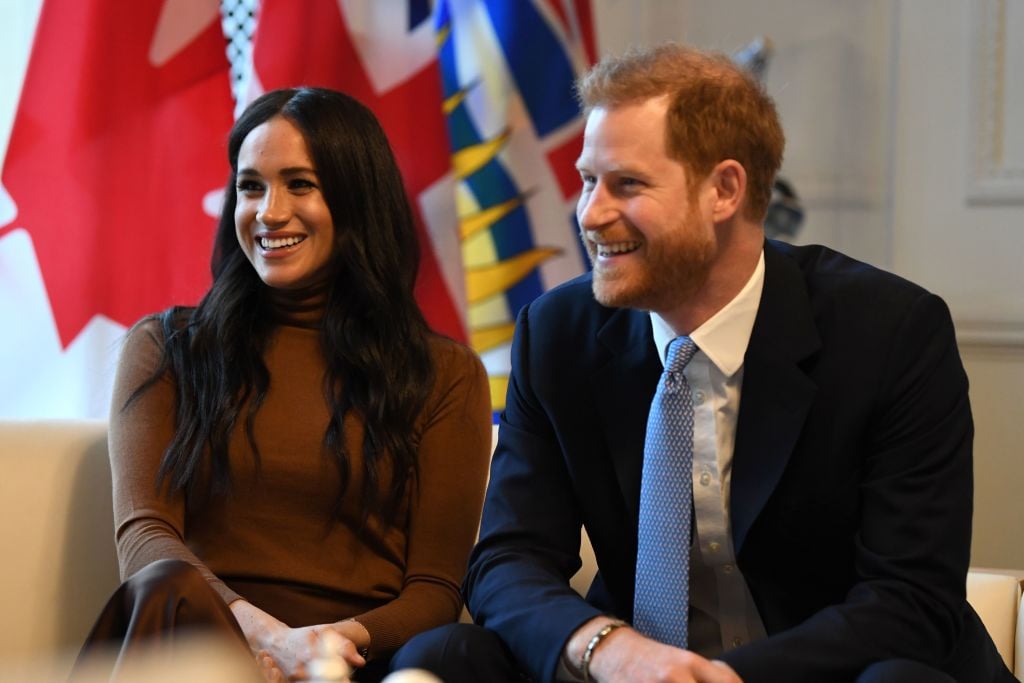 Will Prince Harry and Meghan Markle be moving their office to Canada?
They've only just returned from their time away and already the rumor mill is in action. According to a Dec. 7 report from Dan Wootton, "The Sun has learned they will start discussing their plans with senior royals — expected to include the Queen and Prince Charles — in the coming days."
The report notes that they've been in preliminary talks, telling friends that they would like to spend the next two months in Canada after they "have been sidelined by the monarchy."
A friend shared with The Sun: "It is true that Harry and Meghan will spend a fair amount of time in Canada over the next couple of months and possibly going forward too. Right now they are starting talks with their family about their plans for the future. Those conversations are at a very early stage."
The insider continued: "There is a very careful and serious process to go through which they are going to respect. But it is clear they are on a different and unique path, and they are very much thinking about what the future looks like for them."
Will Prince Harry and Markle lose their royal titles?
If the rumors about the couple returning to Canada in 2020 are true, there is the matter of their royal titles and whether they'd be turning their backs on their duties.
The Sussexes' friend told The Sun that their future "could include being based in Canada or the possibility of walking away from their HRH titles, although hopefully it will not come to that."
When looking at how challenging it was for them in 2019, their friend believes it's certainly a possibility that they'll want to step out of the spotlight a bit. The source shared: "It's been a very tough year — they're newlyweds and they have a young baby — so they're looking at what their life looks like in the future. Everything is on the table."
Canada is a likely option because they have friends there and "Meghan feels comfortable and at home there because she lived there for seven years before meeting Harry," the insider shared.
Further, their friend notes, "They very much enjoyed their time over Christmas and New Year where they weren't pictured once and were left alone."
What's next for Prince Harry and Markle
Though their break is now over, the couple is said to be at work "planning the launch of the Sussex Royal Foundation."
The Sun further reports that if the couple makes this move there is concern that they may "exile themselves from the royal family," with a friend sharing that "it has been made very clear by the institution that the Sussexes are not central to the future plan."
Their specific plans remain to be seen, but MailOnline contacted the Palace and it dismissed the "speculation" and shared they would not comment about the rumors of a move to Canada.