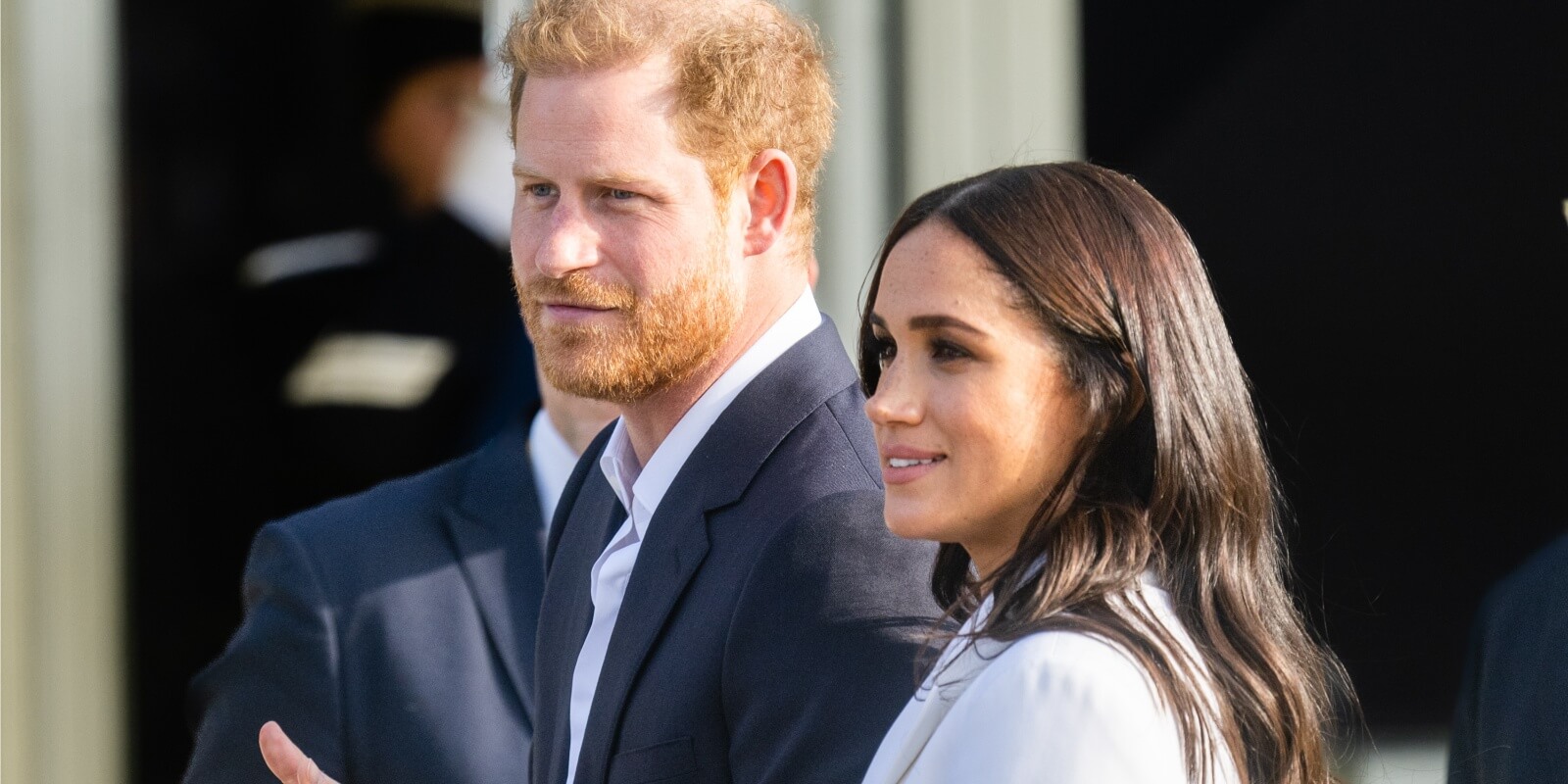 Prince Harry and Meghan Markle Are 'Control Freaks' and 'Dictators' for Reported Gag Order, Says Lady Colin Campbell
The royal insider weighed in on rumors that the Duke and Duchess of Sussex's reps tried to control commentary during a 2021 appearance in NYC.
Royal insider Lady Colin Campbell shared her fury over a reported "gag" order set in place by representatives of Prince Harry and Meghan Markle during a 2021 New York City appearance. She put the former senior royals on blast, calling the couple "control freaks" and "dictators" who want critics to be "silenced."
Royal insider weighs in on Prince Harry and Meghan Markle's reported 'gag' order
Lady Colin Campbell discussed emerging reports that claim advisers for Prince Harry and Meghan Markle tried to place a "gag" order against those who worked at a New York public school while filming their Netflix series Harry & Meghan. The order was reportedly placed before the couple's visit to Public School 123 in New York through the Archewell Foundation in 2021.
She spoke to GBNews of reported agreements signed by school officials not allowing for criticism of the couple after their visit. Lady Colin Campbell expressed her fury regarding the idea that representatives for the couple had this plan in motion.
"Meghan and Harry are dictators," said Campbell. "They're trying to dictate to everybody what you have to say about them. Whether you believe it or not, or then you have to be silenced. I mean, it's actually outrageous."
"If you stop to think of it, this sort of behavior is unprecedented. Nobody in government, no royal, would ever behave like this, except for Harry and Meghan," she concluded.
Lady Colin Campbell discussed rumors Prince Harry has nowhere to stay when visiting London
The royal insider also addressed rumors Prince Harry has nowhere to stay when he visits London. Despite stepping down as a senior royal, he remains a Counselor of State for his father, King Charles.
A Counselor of State is authorized to carry out most of the official duties of the sovereign. Subsequently, the current Counsellors of State are Camilla, Queen Consort, Prince William, Prince Harry, Prince Andrew, and his daughter, Princess Beatrice.
Lady Colin Campbell weighed in that the Duke of Sussex, as a Counselor of State, must have a home in the United Kingdom. "I was told that all the royals have a standing invitation to Balmoral," she says, of the Scottish royal estate Harry could reside when visiting the U.K.
However, visiting a royal residence when other senior royals are in attendance could be troublesome for Harry. Campbell says, "Nobody wants to see him, and he doesn't really want to see them either."
"Can you imagine how excruciating it would be if he and Meghan showed up? But the air would absolutely be fraught with ice," she continued.
"They all have a standing invitation. However, that doesn't mean he should take it up."
Prince Harry and Meghan Markle are setting themselves up for success outside of the royal family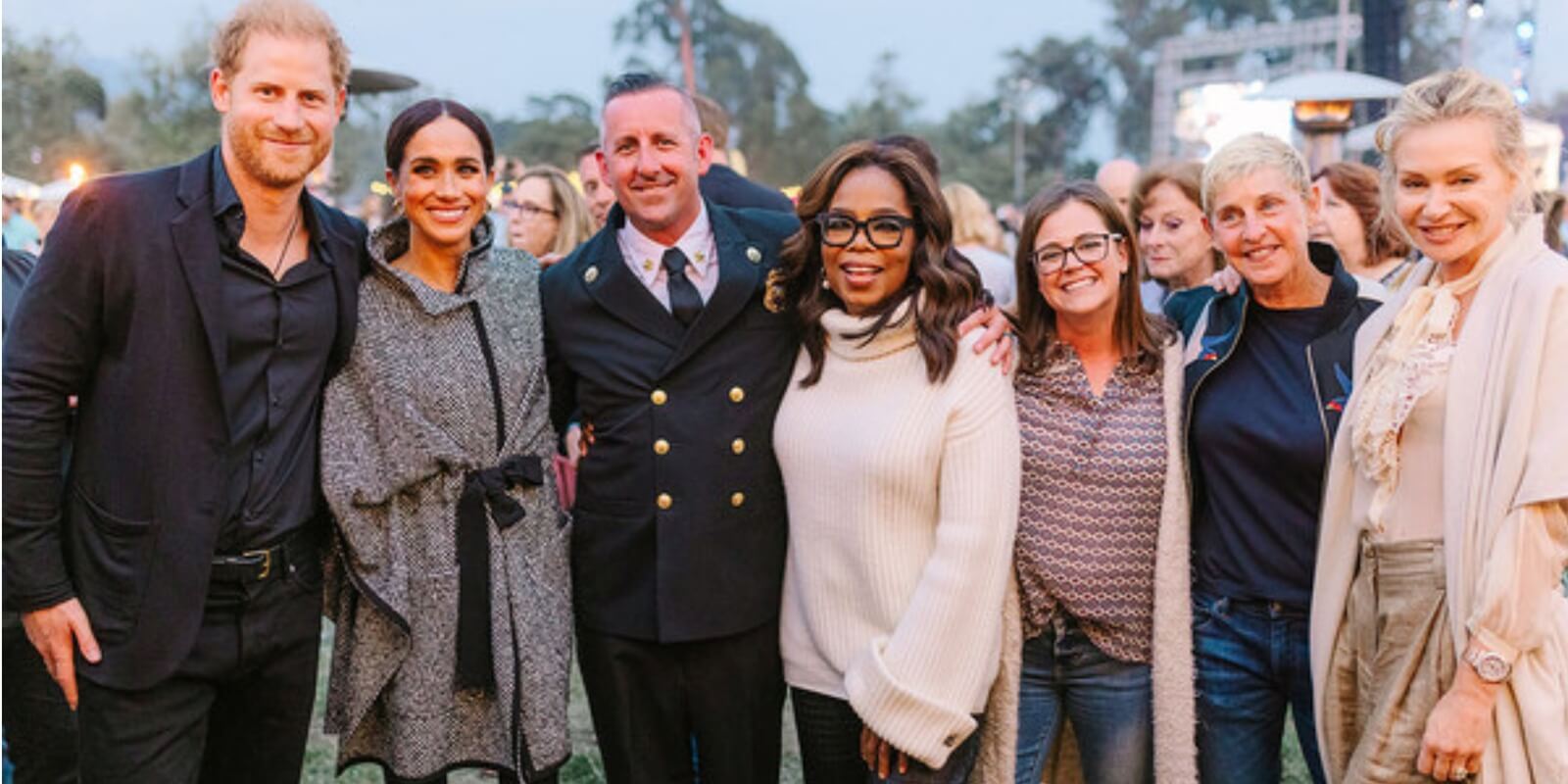 On the heels of the success of their Invictus Games appearances, Prince Harry and Meghan Markle attended Kevin Costner's One805 charity event. The soiree, which raises money for first responders, was held at the Yellowstone actor's Santa Barbara estate.
Meghan and Harry posed alongside Oprah Winfrey, Ellen DeGeneres, her wife Portia de Rossi, and Costner. Lady Colin Campbell spilled some royal tea regarding information she learned from the event.
She claimed Costner kept Harry and Meghan "at arm's length." Campbell also said the couple were "parachuted in by Ari Emmanuel of William Morris Endeavor."
Campbell called Costner "a regular guy, and he went along with it. But evidently, very reluctantly."
PR powerhouse William Morris Endeavor took on Meghan Markle as a client in April 2023. The public relations experts will focus on building Meghan's global enterprise. Reportedly, as a way to rebrand Team Sussex in Meghan Markle's favor.