Prince Harry and Meghan Markle's Oprah Interview Body Language Is So Revealing, According to Expert
Prince Harry and Meghan, Duchess of Sussex's Oprah interview promises to be an eye-opening event. The teaser clips may be light on what ground the couple will cover with Oprah Winfrey. But their body language is quite revealing, a body language expert shared.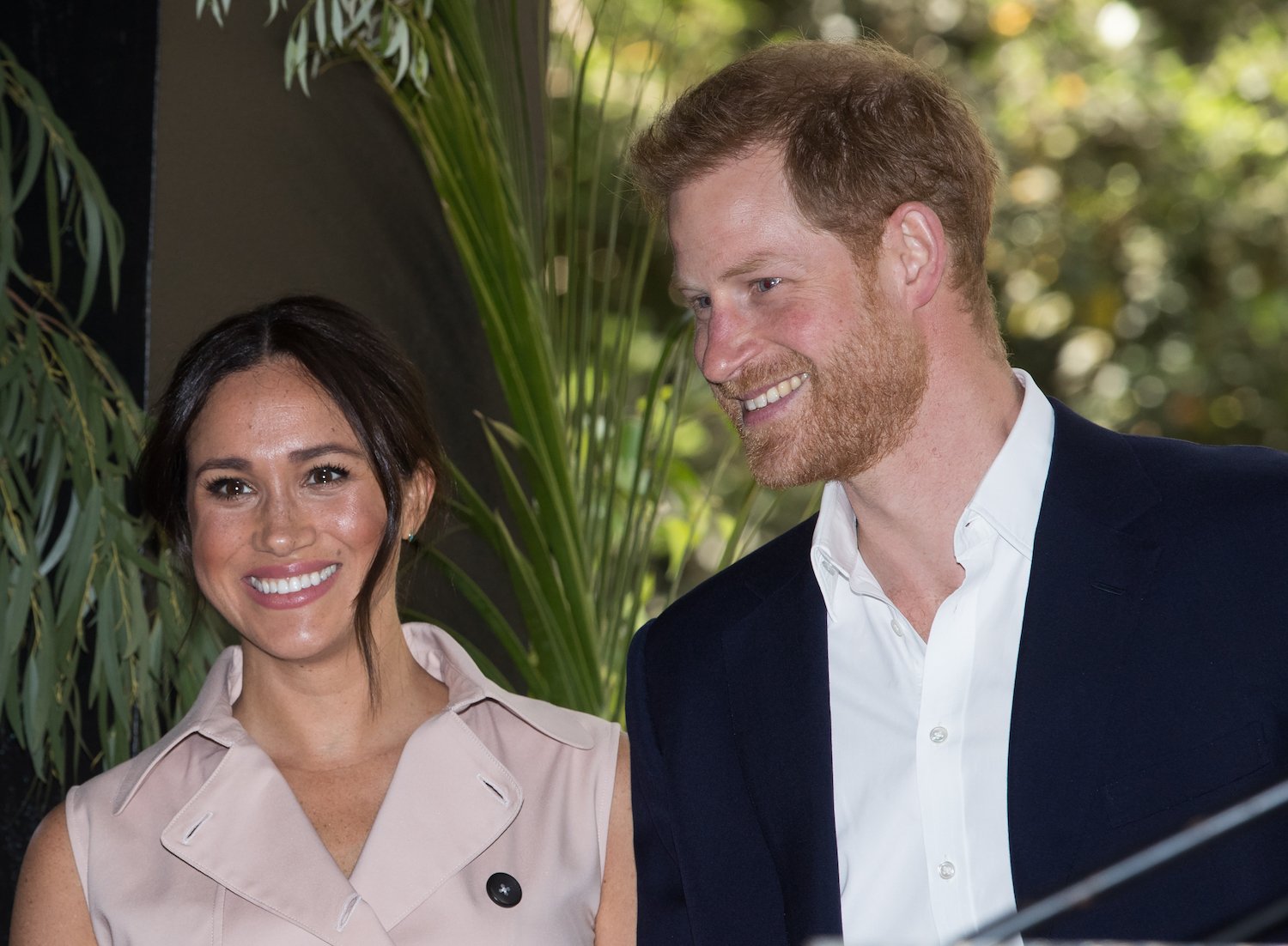 Prince Harry compared their experience in the royal family to Princess Diana's
While there's not a lot to chew on in the teaser clips, there is a moment where Prince Harry compares the situation the Sussexes went through as members of the royal family with Princess Diana's experience.
"For me, I'm just really relieved and happy to be sitting here, talking to you with my wife by my side," Prince Harry explained. "I can't begin to imagine what it must have been like for [Princess Diana] going through this process by herself all those years ago because it has been unbelievably tough for the two of us, but at least we had each other."
In another clip, he shared, "My biggest concern was history repeating itself."
Meghan Markle appears to be 'confident' during the Oprah interview
Royal fans are eager to see what the Sussexes discuss during the interview since Oprah shared that nothing "is off-limits." There are some areas of the preview that body language expert Judi James analyzed and shared with Daily Mail.
James compared Meghan's reactions in the clip to Diana's. "Meghan's very subtle mouth-smile in response to Oprah's dramatic claims does throw up hints of Diana's interview back in the day," James explained. "But while Diana's sadness was etched on her face, Meghan's expressions look far more enigmatic here."
James also pointed to Meghan's posture in the clip, noting how she has "poise" that "suggests confidence, rather than anything more defensive and wary."
"Her back is straight and she sits central in her chair and we can see both arms splayed in a pit-bare gesture to suggest feelings of self-control rather than any self-diminishing or barrier rituals to hint she might have felt the questions were getting beyond her here." James noted.
"Oprah is in full-on jaw-drop mode though, using terms like 'silenced' and 'unsurvivable' while Meghan sits, sphinx-like and beautiful, with only a head-tilt and small swallow suggesting depth of emotion in terms of her responses," the body language expert added.
RELATED: Princess Diana Kept This Secret From Prince Charles When She Was Pregnant With Prince Harry
Prince Harry and Meghan Markle's body language has an element that's 'protective,' expert says
James further addressed how the couple interact in the interview clips. "Meghan looks protective of Harry though and the way that she cradles her baby bump with one hand (also displaying her wedding band) and places her left hand on top of Harry's when he joins her suggests she is keen to protect both," she explained.
James continued, "Harry sits across his seat in a way that suggests he is keen to talk, but his air of awkwardness is in contrast to his wife's poise. His hand looks balled into a fist beneath Meghan's reassuring hand and his free hand is placed between his legs in a 'fig-leaf' pose, suggesting a very basic desire to form a protective barrier."
James also noted the contrast of Prince Harry's body language here versus his light-hearted appearance on James Corden's The Late Late Show. She explained during Oprah's interview, he is a "man sitting on all sorts of anguish and even fear related to the fate of his beloved mother and worries about history repeating itself."