Prince Harry and Meghan Markle May Have 'Over-Extended Themselves' in America, Expert Says
After Prince Harry and Meghan Markle stepped down as senior royals in 2020, many fans were excited to see what the couple would do without the confines of the monarchy. The Duke and Duchess of Sussexes signed up for several different projects in the United States, though a brand expert believes they might have "over-extended themselves" in the past two years.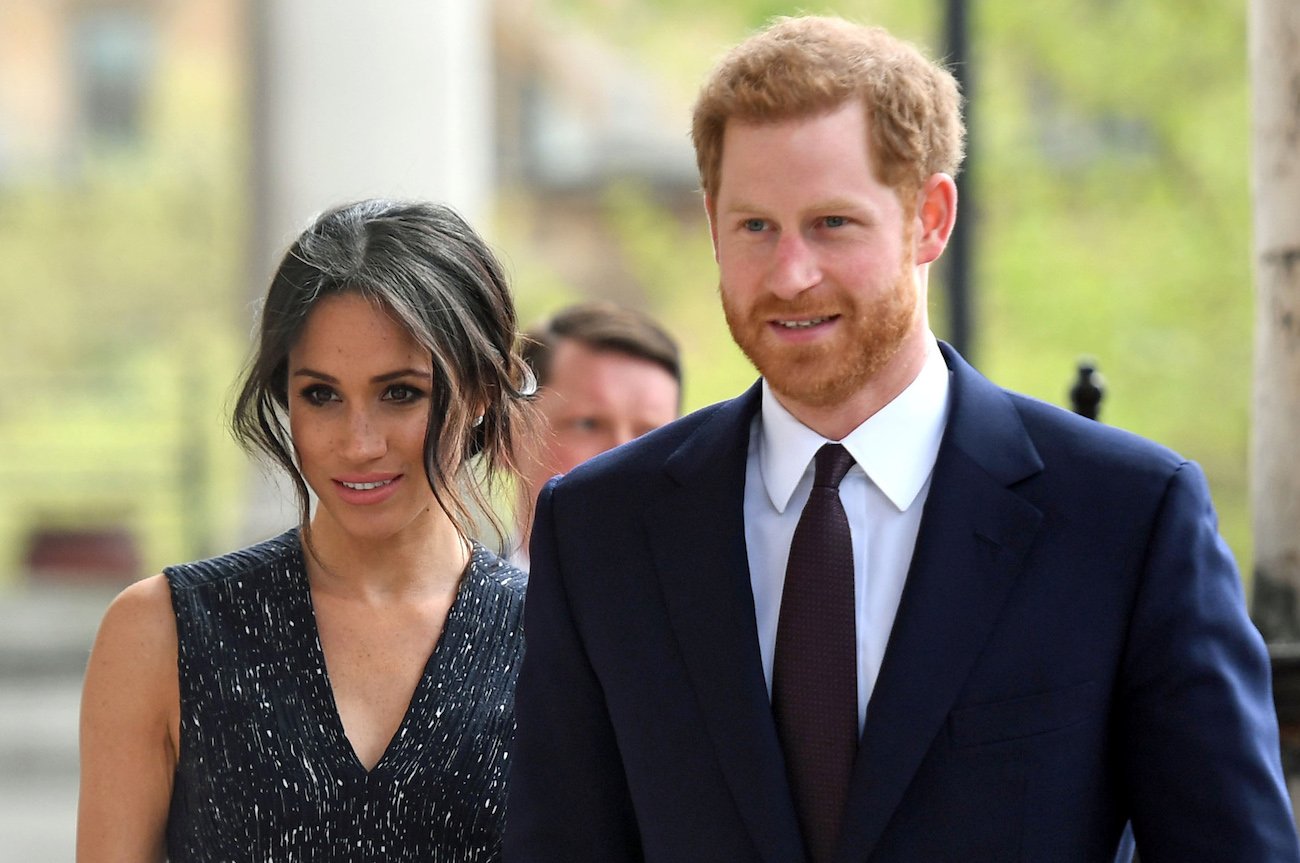 Prince Harry and Meghan Markle have taken on various projects in the U.S.
Since moving to California in 2020, Harry and Meghan have taken on some big projects to become financially independent from the royal family.
For example, the couple signed deals with Netflix and Spotify to produce content for the streaming giants. These deals are reportedly worth hundreds of millions of dollars.
The Sussexes also have a publishing deal with Penguin Random House to release books.
Additionally, Harry has taken on the role of chief impact officer at the mental health startup BetterUp.
The Sussexes may have 'over-extended themselves,' expert says
RELATED: Prince Harry and Meghan Markle's Lack of Social Media Presence Could Be Making Them Less Popular, Royal Expert Says
So far, Harry and Meghan have not released much for Netflix. The couple has only released one podcast episode for Spotify and a children's book written by Meghan called The Bench.
According to Pauline Maclaran, who co-wrote Royal Fever: The British Monarchy in Consumer Culture, Harry and Meghan might have "over-extended themselves."
"It does seem that Harry and Meghan may have over-extended themselves in terms of the Netflix and Spotify deals, although, of course, we have to recognise that producing content does not just happen overnight and high-quality programmes will take many months/years to generate," Maclaran said (via Express). "However, they do seem to be involved in so much at present – building a media empire with insufficient foundations – that it's hard to see where their focus really lies."
She added, "Certainly, there is a lot of doubt now surrounding their abilities to produce content at the level and quality required for both media outlets."
Maclaran believes there could be a chance that Harry and Meghan's lack of content might make other companies think twice before working with them.
"I'm sure it could. It really depends on what the Netflix/Spotify executives think and whether they consider there has been a failure to deliver," Maclaran explained. "Perhaps they are willing to wait for higher quality productions. However, I imagine they will be wondering if the couple have over-extended themselves."
Another royal expert believes the Sussexes may have 'underestimated' the work involved
Royal journalist Richard Eden shared during an episode of Mail Plus' Palace Confidential series that Harry and Meghan could have "underestimated" how much work would be involved in producing all this content.
"I do wonder if they kind of underestimated how much effort goes into these programs," Eden speculated. He also added, "Remember in the Oprah interview, Harry sort of just said, 'Oh yeah, we were short of money, so I thought we'd better do a deal with Netflix' or something like that. It didn't seem to be any kind of enthusiasm or commitment."
During the interview with Oprah Winfrey in March 2021, Harry talked about signing deals with streaming companies to make money after leaving the royal family.
"I've got what my mum left me, and without that, we would not have been able to do this," the duke said. "During COVID, the suggestion by a friend was, 'What about streamers?' … We hadn't thought about it. So, there were all sorts of different options. And look, from my perspective, all I needed was enough money to be able to pay for security to keep my family safe."
RELATED: Prince Harry and Meghan Markle's 'Diva Demands' Are Being Ignored by Other Royals, Expert Claims