Prince Harry Says He and Meghan Markle's Relationship With the Royal Family 'Really Changed' After Australia Tour
Meghan, Duchess of Sussex and Prince Harry, Duke of Sussex embarked on their first big royal tour in the fall of 2018 and it changed everything for them. During their interview with Oprah Winfrey, which aired on March 7, 2021, Harry revealed things shifted between them and the rest of the British royal family following the tour. 
Meghan Markle and Prince Harry visited Australia, Fiji, Tonga, and New Zealand in 2018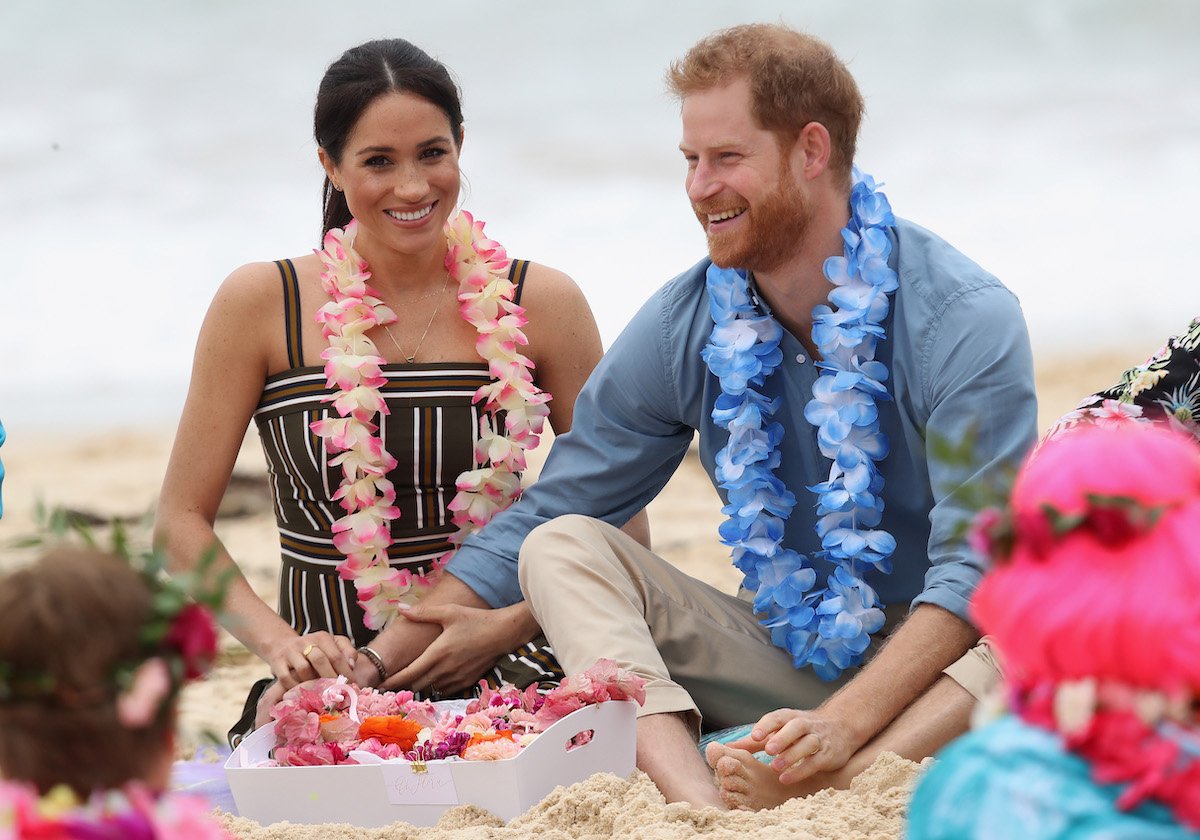 RELATED: Meghan Markle or Kate Middleton — Which Duchess Had the Most Expensive Royal Tour of 2019?
After their royal wedding on May 19, 2018, Meghan and Harry officially began their life together as senior royals. They attended events in and around the U.K. before gearing up for a massive tour abroad. In October 2018, they embarked on a 16-day tour during which they visited various Commonwealth countries including Australia, Fiji, Tonga, and New Zealand. 
Their first major overseas tour, the press closely followed Meghan and Harry's every move. The couple appeared to take the royal spotlight in stride. They interacted with members of the Commonwealth and had some adorable moments together. Memorably, Meghan held an umbrella for Harry while he gave a speech in the rain. 
All seemed to be going well for the newly minted Duke and Duchess of Sussex. They were representing Queen Elizabeth II and the royal family. However, Harry told Winfrey their success — particularly how Meghan easily connected with the public — led to some issues within the royal family.
Prince Harry told Oprah Winfrey the royal family was 'welcoming' to Meghan Markle before tour 'really changed' it
Harry told Winfrey, "My father, my brother, Kate, and all the rest of the family, they were really welcoming" to Meghan. "But it really changed after the Australia tour, after our South Pacific tour. It was the first time that the family got to see how incredible [Meghan] is at the job."
Winfrey then referenced The Crown Season 4 where, in one particular episode, Prince Charles (Josh O'Connor) became jealous of Princess Diana (Emma Corrin) when thousands of fans lined up to see her during their 1983 tour of Australia. She asked the Duke of Sussex if he and Meghan's Australia tour "brought back memories" of his parents' trip.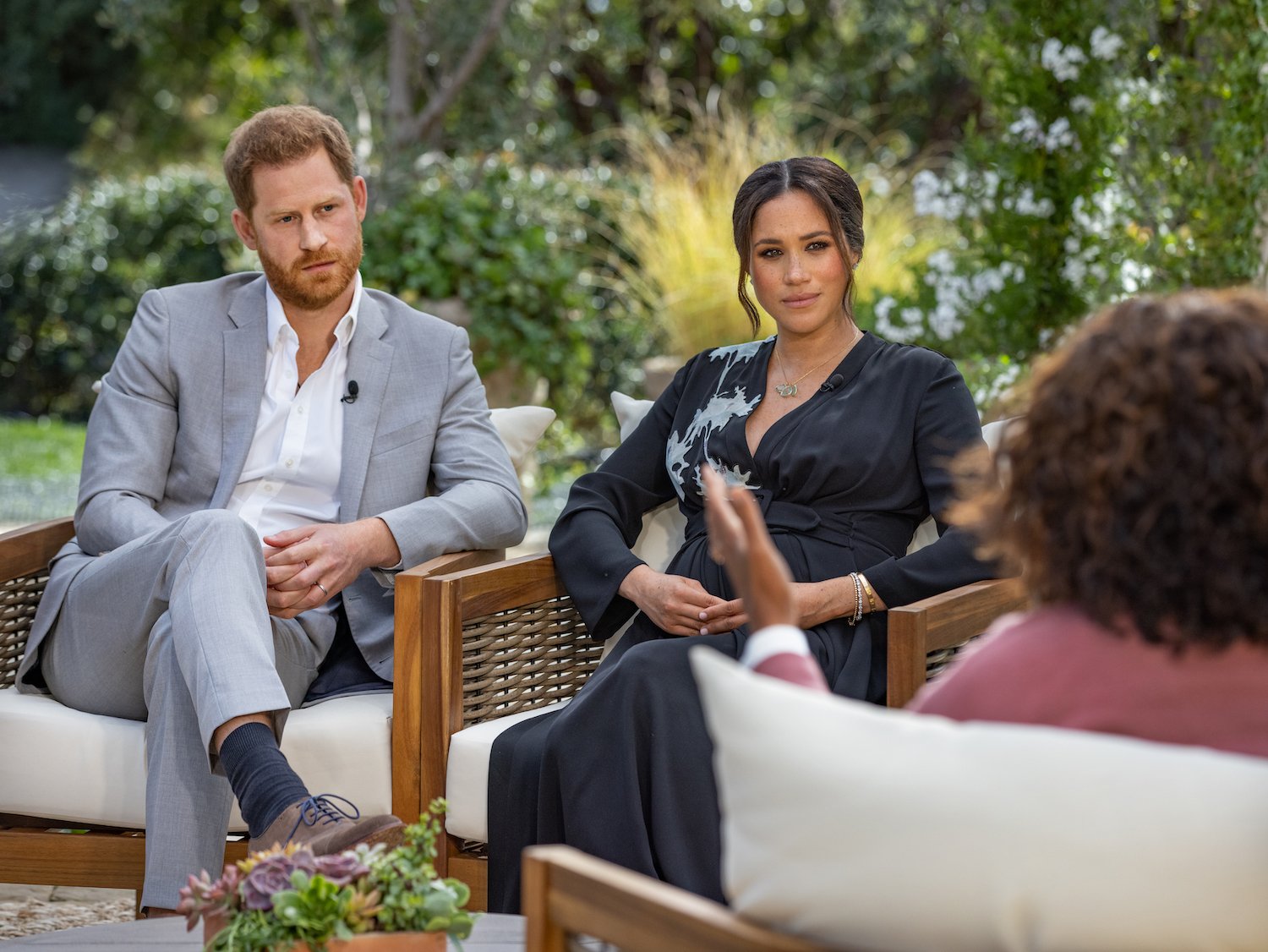 RELATED: Prince Harry and Meghan Markle's Oprah Winfrey Interview: Royal Expert Fears Harry Will Feel Same Regret as Princess Diana After Bombshell Interview
"Your father and your mother went there, and your mother was bedazzling," Winfrey said. "So, are you saying there were hints of jealousy?" 
Refusing to answer whether or not he believed people in the royal family were jealous of Meghan, the 36-year-old said, "I just wish that we would all learn from the past."
"To see how effortless it was for Meghan to come into the family so quickly in Australia and across New Zealand, Fiji and Tonga, and just be able to connect with people …" Harry added, before describing Meghan as "one of the greatest assets to the Commonwealth that the family could have ever wished for."
Meghan Markle admitted she only wanted to make the British royal family 'proud'
Meghan, 39, who is pregnant with her and Harry's second child — they revealed during the interview they're having a girl — told Winfrey it was her sole intention to represent the royal family well.
"I just wanted to make them proud," she said.
Meghan continued, saying she didn't get any training on how to be a royal. She described one instance where she stayed up late learning the lyrics to the British national anthem so she wouldn't embarrass the royal family. When she met Queen Elizabeth II for the first time — Harry and Meghan ran into her on their way to lunch at the Royal Lodge — Meghan had only a few minutes to learn how to curtsy.
"Harry and I are in the car, and he says, 'Okay, well, my grandmother says you're going to meet her,'" she told Winfrey. "I loved my grandmother, I used to take care of my grandma, this is great."
Then Harry asked her if she knew how to curtsy.
"That was really the first moment that the penny dropped that this wasn't easy for me," she said.
Meghan and Harry practiced how the introduction would go shortly before the queen's arrival. Despite the couple's relationship changing after their 2018 tour, things with the queen seem to be going well. "The queen has always been wonderful to me," Meghan said.