Prince Harry and Meghan Markle Are Reportedly Trying to Start Their Own Production Company: 'They're Thinking About Jobs'
Prince Harry and Meghan Markle are settling into their new life in Los Angeles, California. The ex-royals are no longer working for the queen, which means they'll need to find another way to keep up their lavish lifestyle. Meghan recently made money for narrating a Disney movie, and the two have been paid for appearances in the United States since they left the family. But one royal expert claims they're now looking into starting their own production company.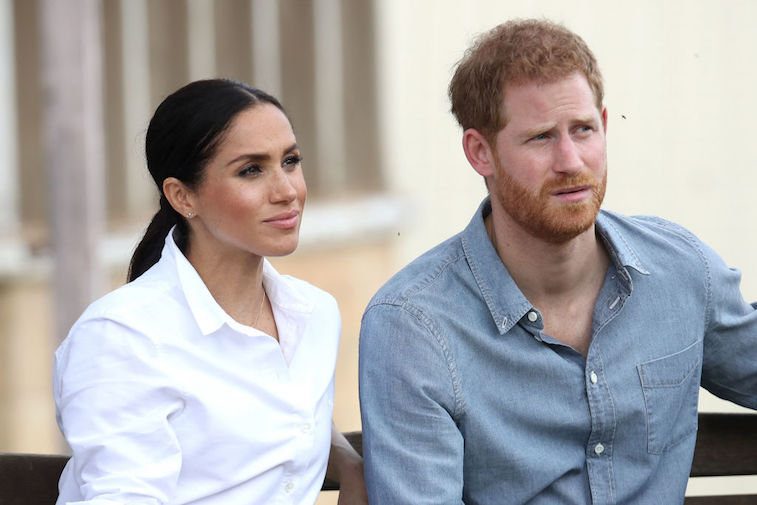 Prince Harry and Meghan Markle's royal duties officially ended in March
Back in January, Harry and Meghan made the shocking decision to step down from their royal duties. Royal life hadn't been easy for them; Meghan had a difficult time dealing with the press, which led her to have an even more difficult time winning over the public. And Harry stood by her side, but it meant that he was losing public approval, too. Eventually, it got to the point where the two felt they had no choice but to leave the family.
Harry and Meghan left the United Kingdom for Canada in January, but they returned in early March to finish out their final royal engagements. On March 31, the office of the Duke and Duchess of Sussex officially closed.  
The two are currently searching for their dream home in L.A.
After spending a few months in Canada, Harry and Meghan relocated to Los Angeles. Meghan was born and raised in L.A., and her mother still lives there, which made it the perfect place for them to settle down.
Though their move doesn't come as a surprise, there have still been plenty of rumors about the couple despite that they've done their best to stay out of the spotlight. Royal sources have said that Harry feels "overwhelmed" with guilt for moving and that he and Meghan haven't settled in as well as they'd hoped.
Meghan and Harry might start a production company
Royal expert Rob Shuter recently appeared on Good Day New York to discuss the couple with host Rosanna Scotto. Shuter, who starred on the celebrity news show Naughty But Nice With Rob, revealed that his royal sources have said Harry and Meghan are in talks to start their own production company.
"They're thinking about jobs," Shuter said. "insiders tell me they're thinking about starting up their own production company… [Harry] is quite camera shy but would be an amazing producer." Shuter then said that Harry was the one who negotiated Meghan's first post-royal job with Disney's "Elephant" — Meghan narrated the film. He also noted that Meghan would "star" in some of the productions while Harry would likely remain behind the scenes.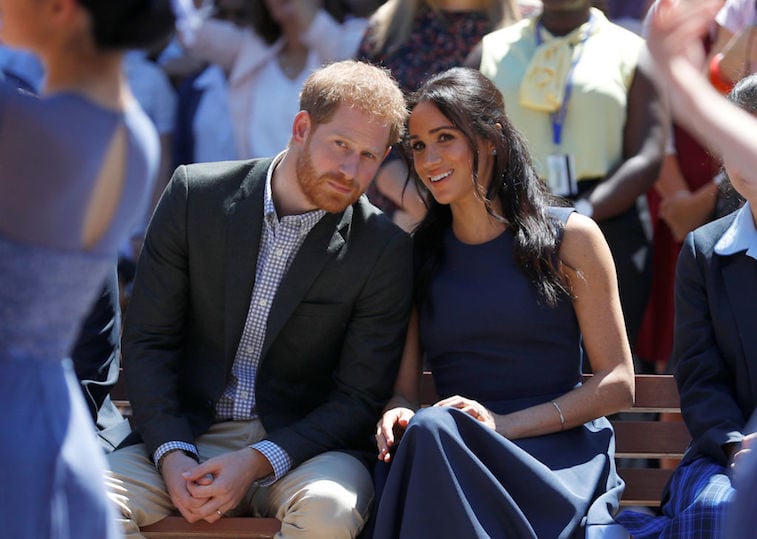 The two are currently living with the help of Prince Charles
Meghan and Harry will eventually need to figure out a plan for making their own money. They're reportedly receiving about $2.5 million from Prince Charles to help with security costs, suggesting it's not an expense they can pay for entirely on their own.
When the two left the family, they noted that they wanted to achieve financial independence. With so many connections and Meghan's long career in show business, a production company might be just the ticket.