Prince Harry and Meghan Markle Share Daughter Lili's First Birthday Portrait and Fans Think She Looks Just Like Her Dad
Royal fans say Lili's first birthday portrait has the 1-year-old looking like Prince Harry's twin with her dad's eyes and signature red hair.
TL; DR: 
Meghan Markle and Prince Harry shared a photo of their daughter, Lilibet, in honor of her first birthday on June 4, 2022.
Lili's first birthday portrait, taken by photographer Misan Harriman, features red-haired Lili in a blue outfit and flower headband.
Some fans say Lili bears a striking resemblance to her father. Additionally, others say she looks like her late grandmother, Princess Diana.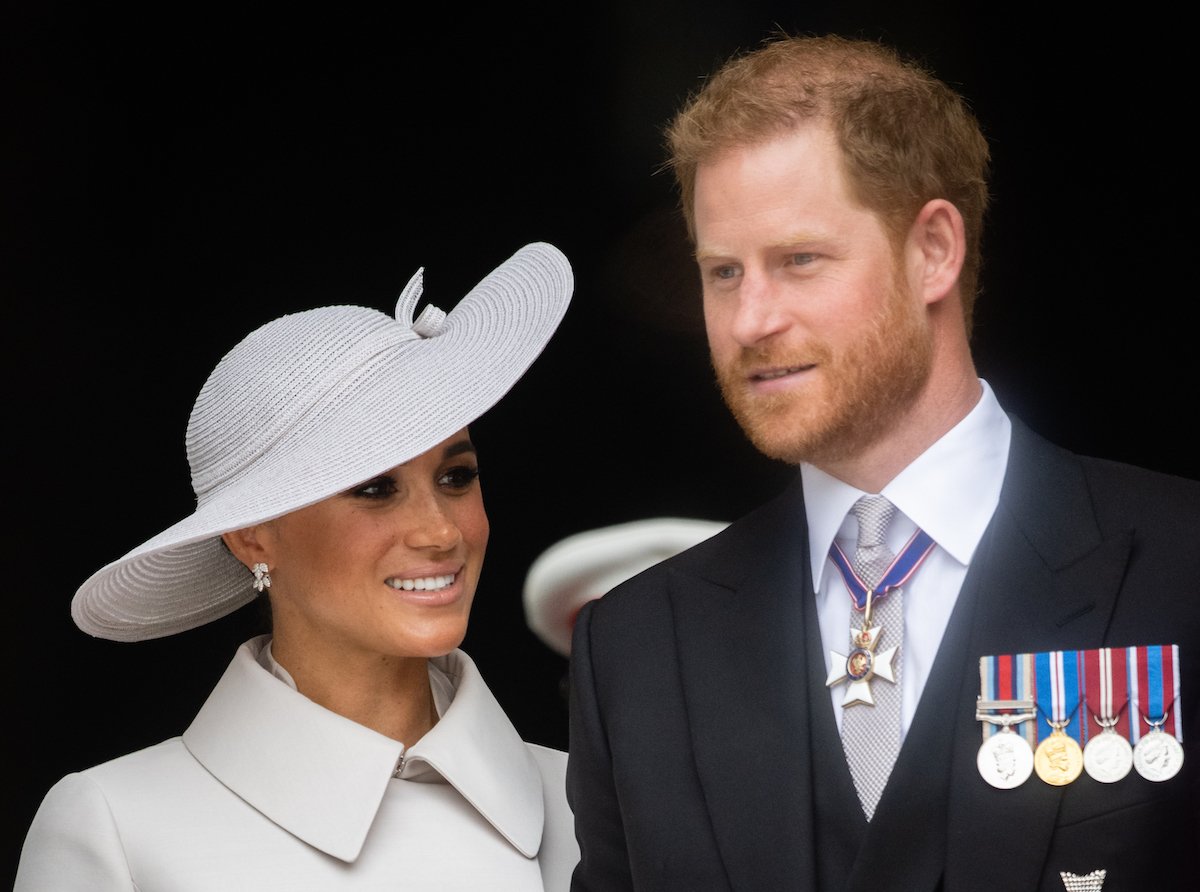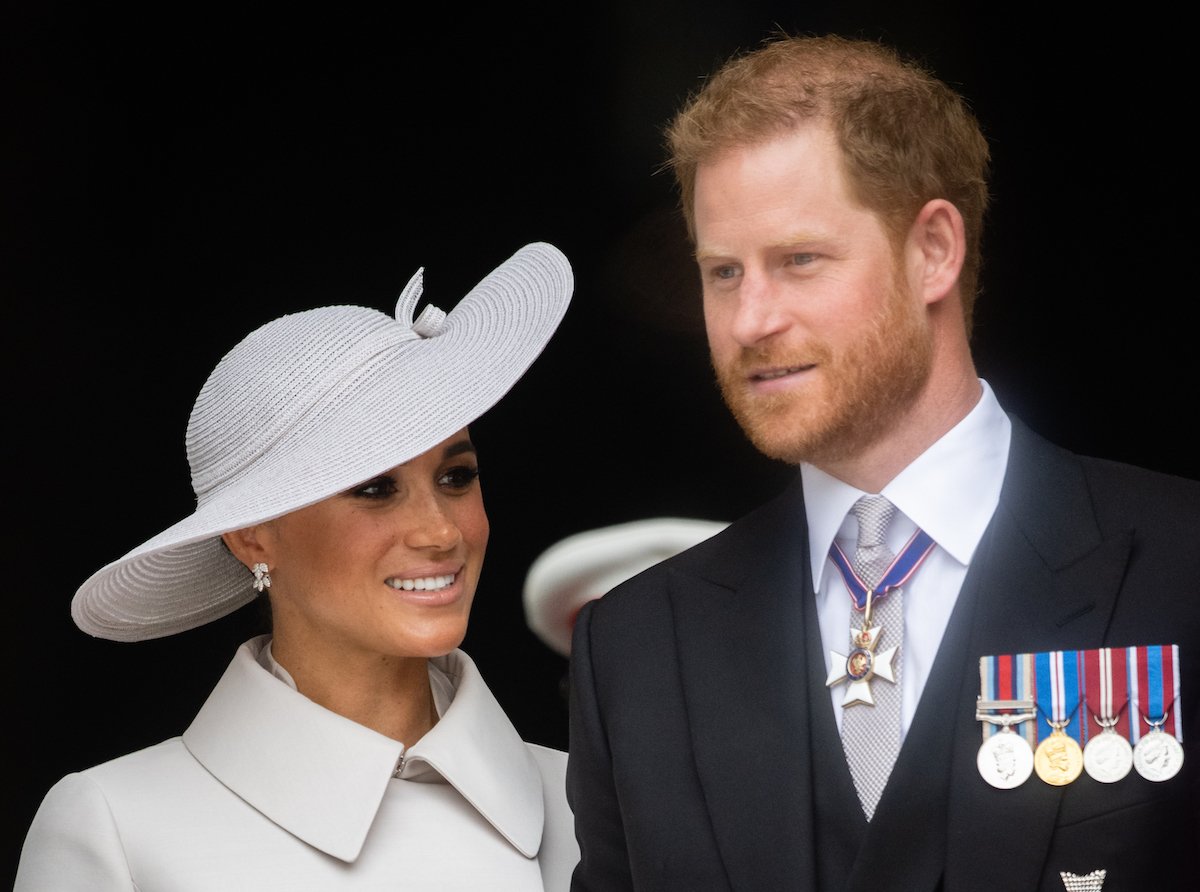 Lili's first birthday portrait is here. Following their family trip to the UK for Platinum Jubilee weekend, Meghan Markle and Prince Harry have released a photo of their daughter, Lilibet Diana Mountbatten-Windsor. Lili is featured in a new birthday portrait after turning a year old on June 4, 2022. And royal fans can't help but notice how much Lili looks like her dad.  
Lili's first birthday portrait
Photographer Misan Harriman shared Lili's first birthday portrait in a June 6 tweet. Harriman, who also photographed Harry and Meghan's pregnancy announcement, posted three snaps from Lili's birthday party. 
First up, Lili's first birthday portrait. It has the little royal sitting in the grass wearing a blue outfit and white flower headband. Additional photos include a group shot with a smiling Meghan holding Lili in her arms. And, finally, a photo of the face painting that took place at the party. 
"It was such a privilege to celebrate the 1st birthday of Lilibet with my family and hers! Joy and face painting all around," Harriman captioned the post along with emojis.
The photo comes as the Duke and Duchess of Sussex have kept Lili and her 3-year-old brother, Archie Harrison Mountbatten-Windsor, largely out of the spotlight. Previously, Lili had only been seen in a photo that served as Meghan and Harry's 2021 Christmas card. 
Fans see a lot of Prince Harry (and the Spencer family) in Lili
Almost immediately after Harriman's tweet and Lili's first birthday portrait began making the rounds on social media fans were quick to point out the 1-year-old's resemblance to her dad. 
"She is Harry's lookalike," one person replied. "Lol Megan's genes aren't even trying," added another. "Welp, there's no denying that Prince Harry is definitely the [sic] blueprint," commented another. 
Additional comments included things such as "Meghan didn't stand a chance against those Spencer genes," and "Spencer genes are so strong." One called Lili Harry's "literal twin." Another said the Duke of Sussex's genes are "undefeated," with one pointing out how Lili seems to have her "daddy's hair and eyes." 
Others chimed in with comments such as "Lili is all Prince Harry," and "Baby Diana!"
A royal commentator says the royal family made a mistake not releasing a photo of Lili and Queen Elizabeth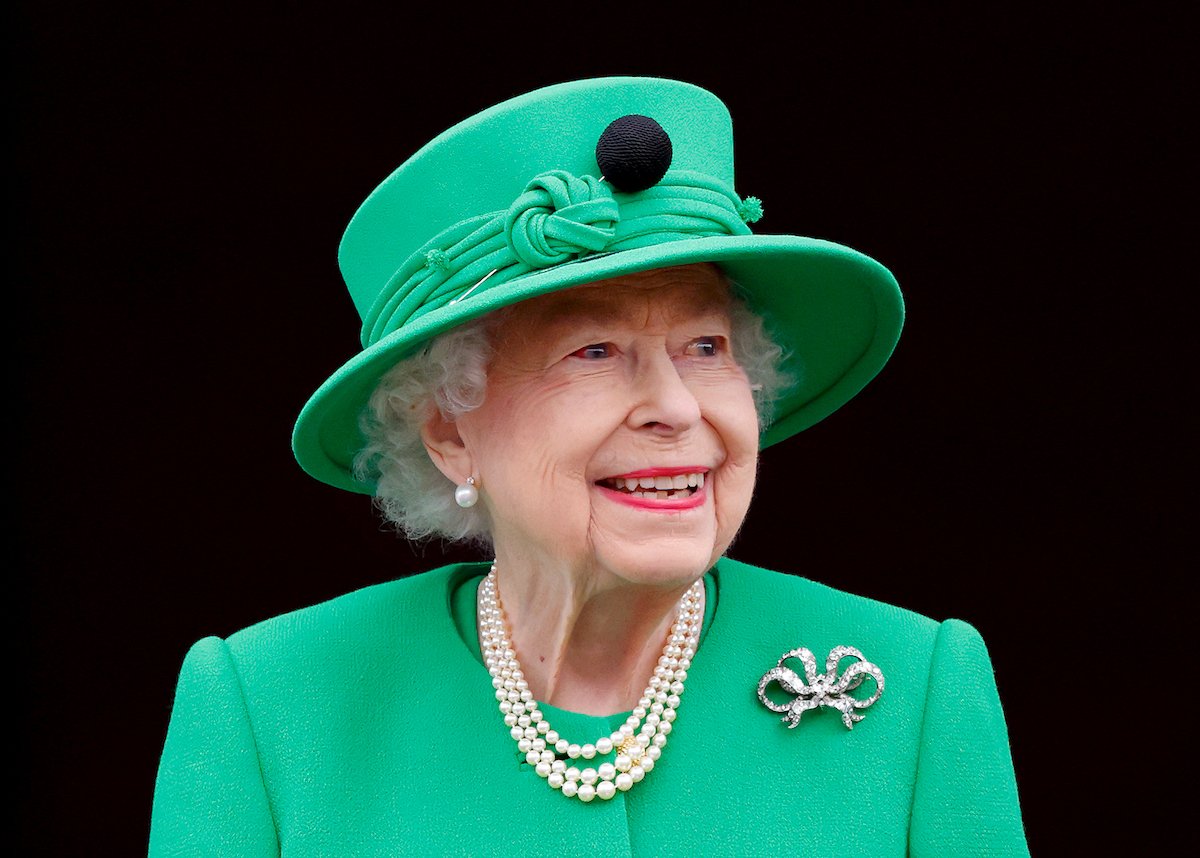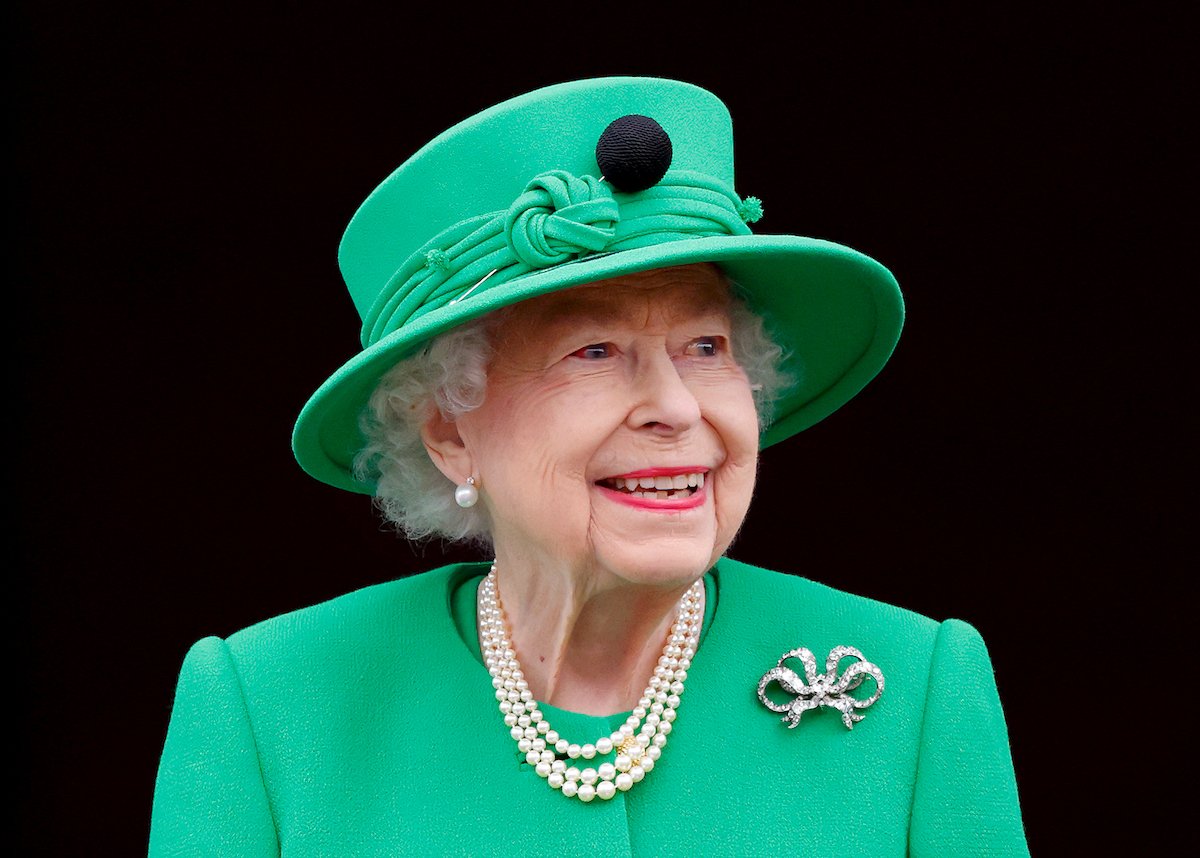 With Lili's first birthday portrait released, a royal commentator says a key figure is absent. Namely, her great-grandmother and namesake, Queen Elizabeth II.
Lili reportedly met Queen Elizabeth during Harry and Meghan's trip across the pond. Neither the Duke and Duchess of Sussex nor the royal family released any official photos from said meeting. According to royal commentator Daniela Elser, it marked a misstep. 
Elser explained in the New Zealand Herald that Harry and Meghan being in the UK "was always going to be something of a distraction so why not use it to Buckingham Palace's advantage?"
"I reckon courtiers and aides have really missed a trick here," she continued. "Imagine if we had seen this photo of the Queen and Lili — it would have been a powerful checkmate on the part of Her Majesty in the PR chess match which the Sussexes seem intent on playing with the Palace."