Prince Harry and Meghan Markle Slammed for Potentially Choosing the 'Wrong Time' to Introduce Lilibet to Queen Elizabeth
Prince Harry and Meghan Markle could potentially go to the U.K. in June with their children. However, a royal expert believes this is the 'wrong time' to introduce Lilibet to Queen Elizabeth.
In April 2022, Prince Harry and Meghan Markle returned to the United Kingdom to briefly meet with Queen Elizabeth. Now there are reports that the couple could make another visit across the pond soon—this time with their two young kids, Archie and Lilibet.
However, not everyone is thrilled about the family of four making this upcoming trip. A royal expert believes this is not the right time to introduce the kids to Her Majesty.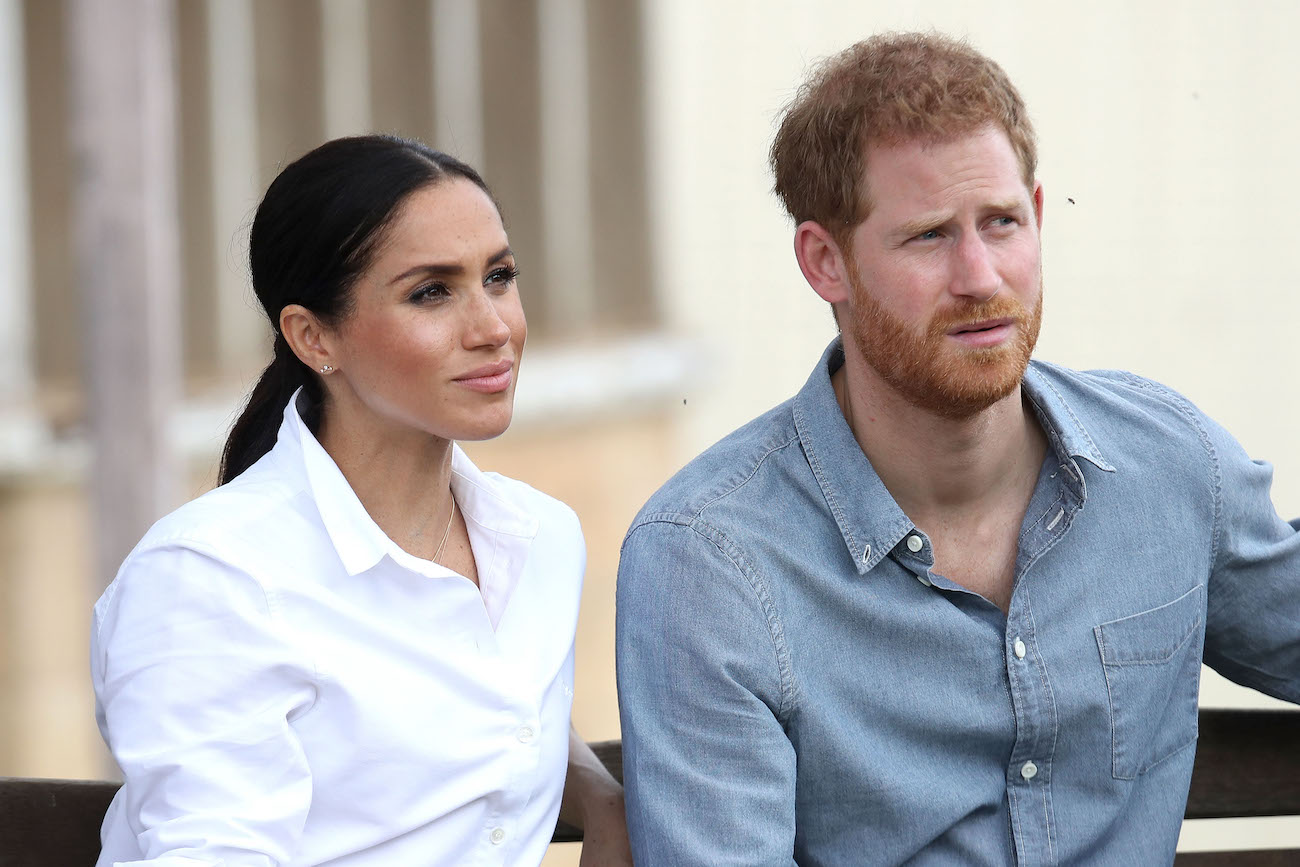 Prince Harry and Meghan Markle might bring their kids to the U.K.
In early June, there will be an extended bank holiday to celebrate Queen Elizabeth's Platinum Jubilee, which marks the 70th year of her reign. Naturally, it is a huge event that many royals will attend.
According to CNN, a spokesperson for Harry and Meghan announced that the couple will be in the U.K. to celebrate with their children.
However, the Duke and Duchess of Sussex will not appear on the Buckingham Palace balcony during the Trooping the Colour parade. A palace spokesperson revealed that this year, only "royals carrying out official duties" will appear, which also excludes the controversial Prince Andrew.
The Sussexes are slammed for choosing the 'wrong time' to introduce Lilibet to the queen
Harry and Meghan left the U.K. in 2020 when Archie was less than a year old. The couple, then, welcomed Lilibet in California in 2021. While Archie had met the queen and other family members as an infant, Lilibet has not met most of the royals in person.
The jubilee celebration in June is poised to be an opportunity for Harry and Meghan to let Lilibet meet her namesake, Queen Elizabeth. Yet, author Angela Levin believes this might not be such an opportune time after all.
"I think it is wrong for them to bring their small children over at this time," Levin said (via Express). "The Queen is going to be very heavily in demand. There is a lot she has to do during that weekend."
Levin added, "It will be hard for her because she doesn't have the energy nor the mobility. To have small children, who don't know her, coming around for tea is another burden on her. They could have come any time before now, and done it quietly and nicely, and that would have been a very special and intimate family event. But with so much going on during the Jubilee, it is just the wrong time."
Levin also shared her belief that Harry and Meghan are coming to the U.K. mainly to film more content for their alleged documentary for Netflix. "In my view, it's another chance to make more money out of Netflix," Levin said.
Prince Harry might be busy doing something else in June
Nonetheless, until the Sussexes show up at the jubilee celebrations, some people are still doubtful that they will even attend. 
According to the Daily Mail, Harry will reportedly play polo with the Los Padres team in Santa Barbara this summer. The duke will have a tournament from June 3 to June 19, which overlaps with the jubilee dates.
Whether Harry and Meghan will make it to the U.K. or not remains to be seen.