Prince Harry and Meghan Markle: 3 of Their Most Memorable Interviews Moments
Meghan, Duchess of Sussex and Prince Harry, Duke of Sussex are preparing for an interview with their neighbor and friend, Oprah Winfrey. The CBS primetime exclusive is set to air on March 7, 2021. In honor of the forthcoming interview, take a look at some of the couple's most memorable on-camera moments.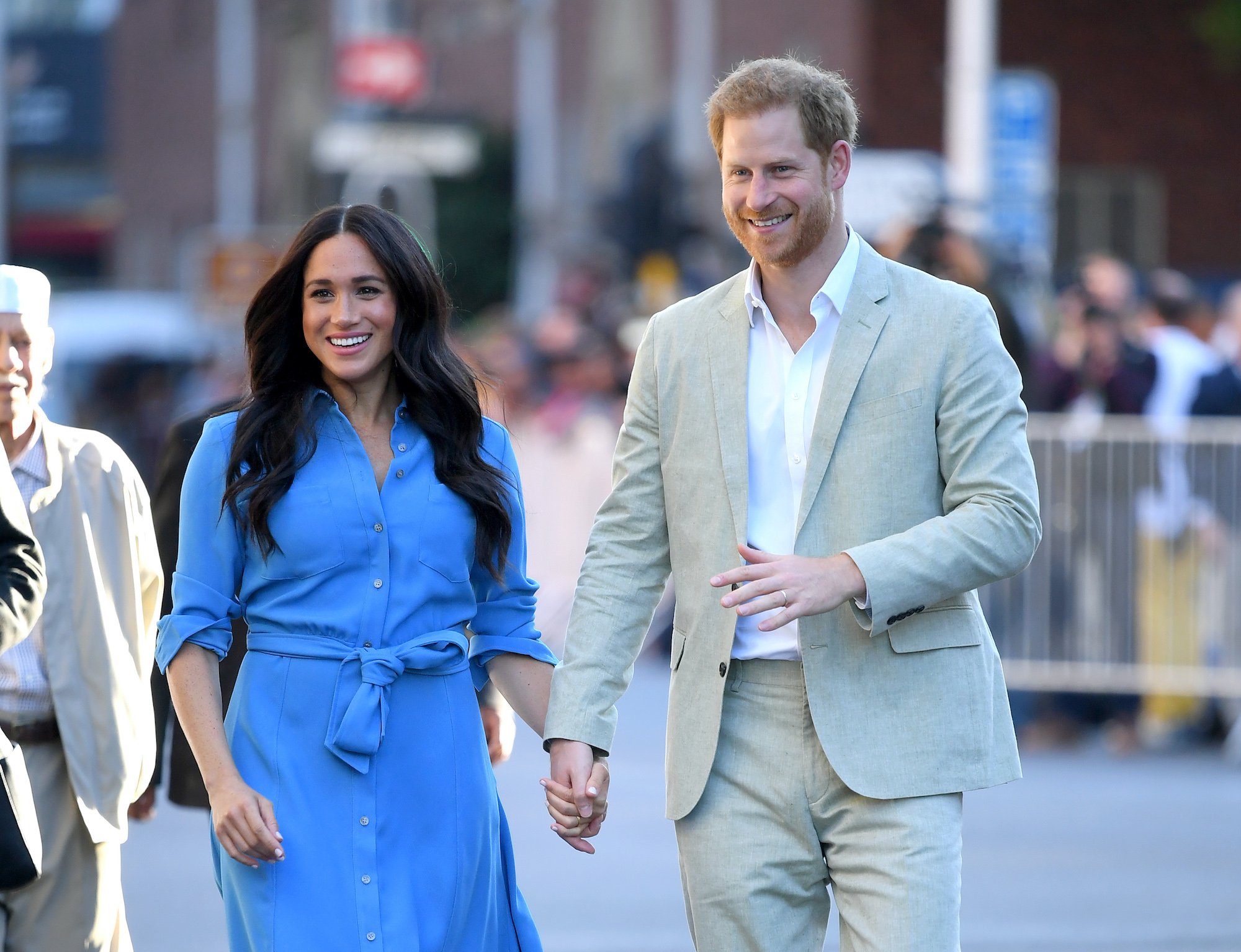 Prince Harry and Meghan Markle's engagement interview 
Meghan and Harry announced their engagement on Nov. 27, 2017. They marked the news with a photo shoot and their first formal interview. The couple told BBC how they met — through an unnamed mutual friend — and offered up details on the early days of their relationship all the way to the proposal. They also talked about Meghan's first meeting with Queen Elizabeth II — it wasn't planned — and their royal wedding. 
Meghan and Harry held hands throughout the interview. At one point, Harry even joked about liking the sound of Meghan calling him her husband. What made the interview even more memorable came after it aired. Clips began circulating online of Meghan and Harry goofing around.
Meghan Markle's 'not OK' ITV interview in Africa
Harry and Meghan's Africa interview is definitely one of their most memorable. Both spoke with Harry's friend, journalist Tom Bradby, for the 2019 ITV documentary, Harry & Meghan: An African Journey. Meghan admitted the intense, and often racist, media scrutiny got to her. She famously thanked Bradby for asking if she was OK because few people had asked her. 
Meghan's remarks resonated with people around the world. In October 2020, the Duchess of Sussex reflected on her comments during a guest spot on the podcast, Teenage Therapy. She said she'd been exhausted from the tour and being a new mom to her and Harry's son, Archie Harrison Mountbatten-Windsor.
"I didn't think about that answer," she said. "I just answered honestly because I was in a moment of vulnerability because I was tired. Because there was no presentation it was just, 'Here's where I am. I'm a mom who's with a four-and-a-half-month-old baby and we are tired."'
Prince Harry's 'we'll always be brothers' ITV interview
During the same ITV interview in Africa, Harry opened up about Prince William, Duke of Cambridge, and the rumored rift between them. "As brothers, you have good days and you have bad days," Harry told Bradby.
"But, look, we're brothers. We'll always be brothers. We're certainly on different paths at the moment but I will always be there for him and, as I know, he will always be there for me," he added. "We don't see each other as much as we used to because we're so busy, but I love him dearly. The majority of stuff is created out of nothing."
Another memorable moment from the same Africa interview was when Harry revealed the intense scrutiny Meghan experienced reminded him of Princess Diana, his late mother. He said to this day whenever he hears the click of a camera he's brought right back to his childhood. 
Watch Meghan and Harry's Winfrey interview on March 7, 2021, at 8 p.m. ET on CBS.